Earlier this month, a team led by the Ocean Exploration Trust on board the exploration vessel Nautilus undertook comprehensive archaeological assessments of three World War II aircraft carriers that were lost during the Battle of Midway in 1942.
The primary purpose of the surveys was to document these historically significant wrecks, assess their condition, and pay tribute to those who lost their lives in the battle. The expedition team deployed the remotely operated vehicle (ROV) Atalanta, outfitted with one Insite Pacific Mini Zeus high-definition camera, two mini utility cameras 480-line NTSC format, and eight DeepSea Power and Light LSL-1000 Sphere Lights.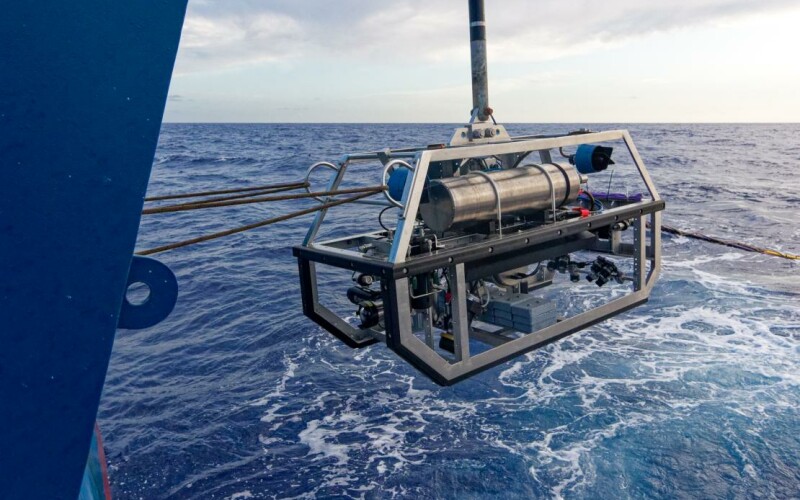 The team conducted non-invasive visual surveys of the wrecks during three deployments, reaching depths below 16,600', marking the deepest of over 1,000 ROV dives carried out from the Nautilus to date.
These assessments included the inaugural visual examination of the Imperial Japanese Navy (IJN) Akagi, the first detailed views of the USS Yorktown since its initial discovery 25 years ago, and a comprehensive survey of IJN Kaga. These historically significant wrecks were explored at their final resting places within the Papahānaumokuākea Marine National Monument (PMNM), the largest protected area in the U.S.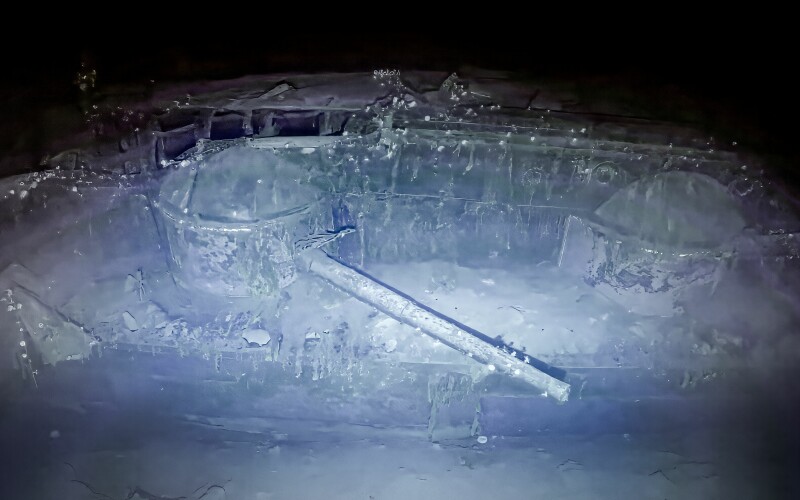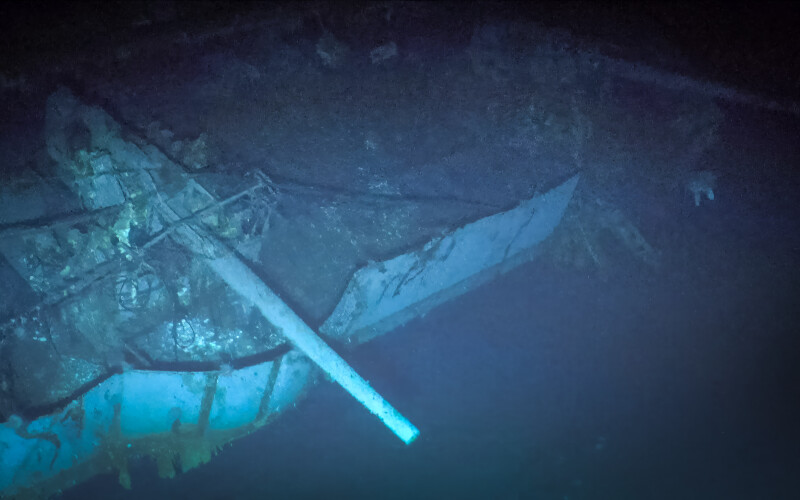 "This expedition is not only reshaping our understanding of these special locations but also pushing the boundaries of interdisciplinary collaboration," Daniel Wagner, chief scientist, Ocean Exploration Trust, said in a statement. "Over 43 hours at depth, we meticulously circumnavigated these historic wrecks, revealing intricate details, including their armament, battle history, and sinking-related damage. Many anti-aircraft guns were still in their positions, offering insights into the final moments of these iconic ships."
Throughout the mission, live video surveys were broadcasted via NautilusLive.org, providing the public and individuals connected to the Battle of Midway with an opportunity to explore and commemorate this history while engaging with the onboard expedition team.
Archaeologists from Japan, the U.S., and over 100 experts worldwide were able to connect to ship operations through telepresence technology, guiding the mission and offering real-time interpretations during the surveys. Each dive began and ended with ceremonial protocols to honor the significance of these sites and all those who perished, reflecting their importance to Native Hawaiian, Japanese, and U.S. military families and communities.
"On this occasion, we meet on those same Pacific waters in which Japan and the U.S. once met in battle, but this time as allies and fellow researchers," said Kosei Nomura, minister, head of economic section, Embassy of Japan. "We are reminded that today's peace and tomorrow's discoveries are built on the sacrifices of war, and so in my view, it is meaningful that Japan and the U.S. are now deepening their cooperation at Midway, utilizing such cutting-edge technology."
This marked the first time since the vessel sank in 1942 that anyone had laid eyes on the Japanese aircraft carrier Akagi, initially located during a mapping survey in 2019. The Nautilus team dedicated 14 hours to surveying Akagi, meticulously examining battle and seafloor collision damage within the ship's structure.
"An essential part of our mission here at the Naval History and Heritage Command is to locate, interpret, and protect lost U.S. Navy ships and aircraft, particularly those that represent the final resting place of American sailors," Samuel Cox, director of the Naval History and Heritage Command, stated. "We're immensely grateful for collaborative partnerships — such as that with the Ocean Exploration Trust and NOAA's Office of Ocean Exploration on this expedition — which enable us to document and assess the condition of these important war graves of both American and Japanese sailors."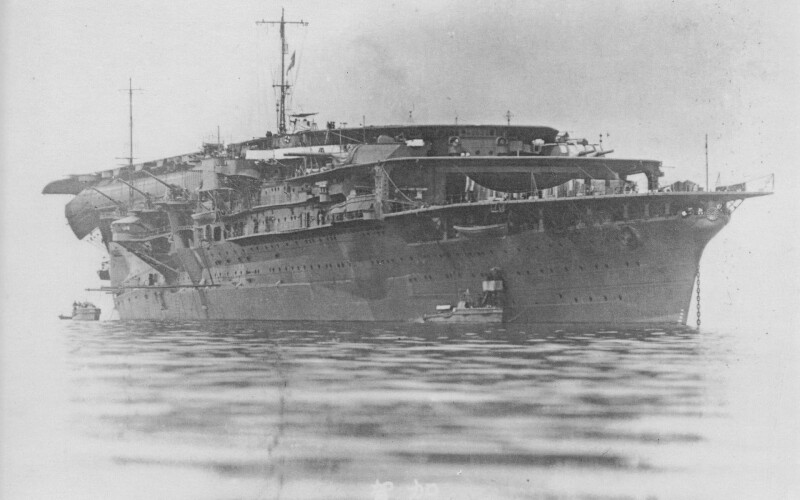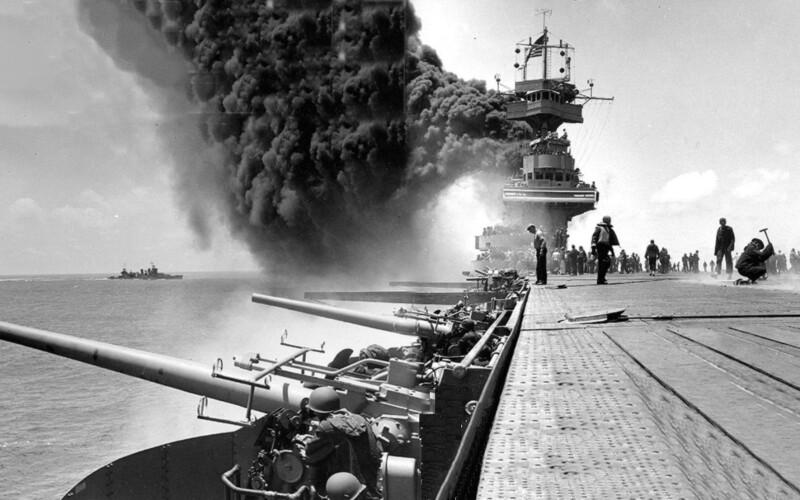 The expedition's survey of the Yorktown marked the first real-time observation of this site, 25 years after its initial discovery during a joint Navy and National Geographic Society expedition led by Robert Ballard, president and founder of Ocean Exploration Trust. The team also conducted the first comprehensive archaeological survey of Kaga, with results intended for public access.
PMNM holds UNESCO World Heritage status for its combined cultural and natural significance, being the only site in the U.S. with this unique distinction. It is currently under consideration for national marine sanctuary designation to further safeguard its diverse natural, cultural, and maritime heritage resources for future generations.
These historic dives were conducted as part of the Nautilus Ala ʻAumoana Kai Uli expedition, a 27-day mission funded by NOAA. The goal was to explore previously uncharted deepwater habitats, gathering essential baseline data to support management in the remote northwestern section of PMNM.
"The vast majority of our ocean lies in very deep waters that we know virtually nothing about. These deep-sea explorations highlight how many extraordinary things are still hidden and waiting to be found in the great depths of our ocean," Wagner said.