Underwater Intervention, the trade show and conference for the underwater operations industry, announced this spring that it will be joining the International WorkBoat Show in November in New Orleans.
To date, exhibitors continue to reserve space at the new Underwater Intervention pavilion. It will be located directly on the WorkBoat show floor, and designed as an open contiguous space. The Underwater Intervention Pavilion will offer all the benefits of the high-traffic WorkBoat Show along with the distinction of exhibiting alongside companies focused on the subsea market.
"We felt strongly that Underwater Intervention, with its focus on groundbreaking maritime technologies and the latest marine autonomous systems in the subsea and ROV space, would be a powerful addition to the value proposition of the International WorkBoat Show," said International WorkBoat Show Vice President Bob Callahan. "The rate at which new exhibitors are signing on is reinforcing our decision to co-locate Underwater Intervention with the WorkBoat Show."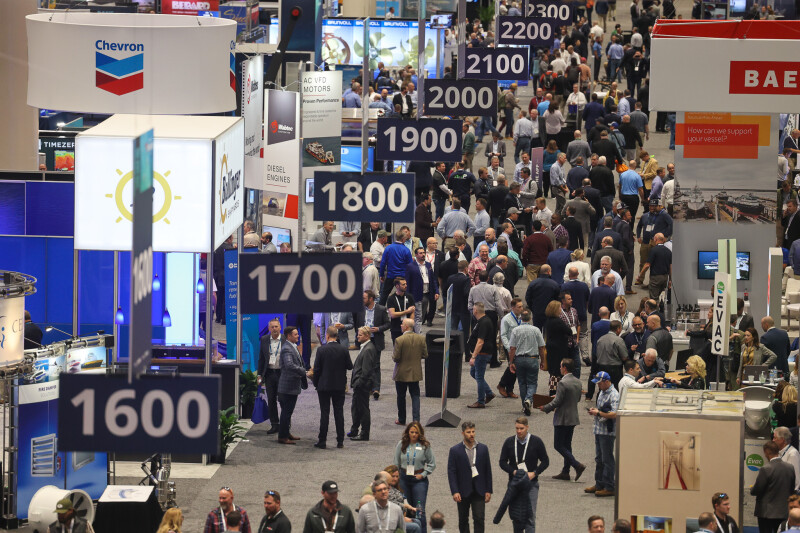 With a pavilion and conference, as well as a dedicated submarine zone with submarines on display on the show floor, attendees and exhibitors will have the unprecedented opportunity to see a diverse cross-section of the commercial marine market all in one place.
Hosted by the MTS ROV Committee and the Association of Diving Contractors International, Underwater Intervention attracts a global audience of engineers, technical specialists, industry leaders and experts, to share ideas, and debate current issues.
Underwater Intervention features some of the world's leading figures in the upstream oil and gas industry, coupled with technical sessions covering the current challenges and up-to-date strategies and technologies.
The list of exhibiting companies in the Underwater Intervention pavilion include:
· Kirby Morgan Dive Systems
· DSMS (Diving Safety Management Services)
· Seaside Marine International Drug Co.
· Bay-Tech Industries
· Subsalve USA Corp.
· Survey Equipment Services Inc.
· Outland Technology Inc.
· Subsea Technologies Inc.
· Ocean Technology Systems
· Denso North America Inc.
· Quikrete
· Divers Supply Inc.
· Fisk Marine Insurance International
· Reach Systems Inc.
· International Special Risks
· Mactech Inc.
· Broco Rankin
· Miko Marine USA
· Umbilicals International
· K-Links Rigging Slings
· MacArtney Inc.
· Schaefer Electronics Inc.
· UBC Pile drivers and Divers
· Oxylance
· Marine Solutions Inc.
· Dead Calm Seas Marine Services
· Innerspace Corporation
· ECHO81
· Glenair Inc.
· Blueye Robotics
· Frontier Precision
· Hydrospace Group
· Coda Octopus
· Poseidon Robotics
Underwater Intervention began in 1993 when the MTS ROV Committee and the Association of Diving Contractors International joined together to create the world's premier conference for commercial diving, ROVs, underwater survey, AUVs, and underwater construction, maintenance and repair operations. UI attracts users and purchasers of underwater diving, ROV contractors, and manufacturers and distributors of equipment used in the ROV, survey, AUV, and commercial diving industries.
Exhibitors will be showcasing the latest developments in underwater technology. The technical program will highlight current and future developments to support underwater operations.
Registration for both events is expected to open in late summer. More information about the co-location can be found here and here.