WorkBoat has announced its 10 Significant Boats of 2021. From these 10 boats, the Boat of the Year will be selected on Wednesday, Dec. 1, the first day of the 2021 International WorkBoat Show in New Orleans.
There will be several changes this year. In the past, we have announced the Boat of the Year at the Annual WorkBoat Significant Boats Breakfast. However, this year we will announce the Boat of the Year selection at a Happy Hour (sponsored by Travelers) at 3:30 p.m. on Wednesday in the WorkBoat Think Tank in the Great Hall. Unlike the breakfast, the Happy Hour is open to all show attendees.
For the last few years, WorkBoat's Boat of the Year was voted on by the readers of WorkBoat magazine and workboat.com. This year the Boat of the Year will once again be chosen by our editorial team.
Last year's Boat of the Year was the Los Angeles Harbor patrol boat Boat 42, built at MetalCraft Marine.
Choosing the 10 Significant Boats each year is subjective, with many boats deserving of making the list each year. However, there are certain parameters that the editorial staff does follow in its efforts to give all boats that qualify a chance. For example, we try to select at least one boat from each sector of the industry that WorkBoat covers — inland towboats and barges, tugs, offshore service vessels, passenger vessels, etc. In addition, if possible, we try to select one boat from each region of the U.S. — East Coast, West Coast, Gulf Coast, and the Great Lakes.
Furthermore, while design is the most important ingredient in selecting a Significant Boat, it is not the only one. This is not a list based on naval architecture and marine engineering only. What makes a boat "Significant" can be that it's a first of its kind, a successful series build, or where it operates and who it serves, or how it helps advance new workboat frontiers like wind energy.
Only boats that appeared in WorkBoat magazine from December 2020 to November 2021 were considered.
This year's 10 Significant Boats (in alphabetical order):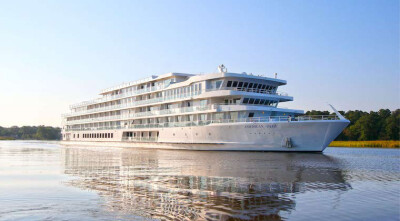 (345'x60') overnight passenger vessel
OWNER: American Cruise Lines
BUILDER: Chesapeake Shipbuilding
DESIGNER: Chesapeake Shipbuilding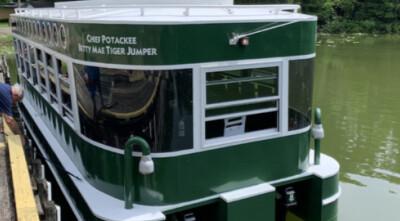 Chief Potackee Betty Mae Tiger Jumper
OWNER: Silver Springs State Park
BUILDER: St. Johns Ship Building
DESIGNER: Lay, Pitman & Associates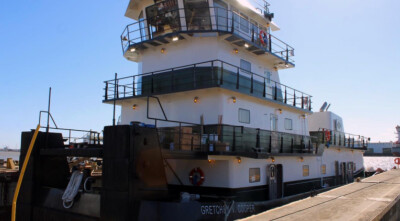 OWNER: Cooper Marine & Timberlands
BUILDER: Blakeley BoatWorks
DESIGNER: Farrell and Norton Naval Architects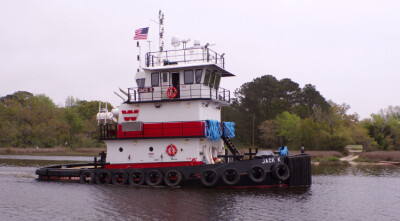 (62'6"x25') modified lugger tugs
OWNER: Weeks Marine
BUILDER: Rodriguez Shipbuilding
DESIGNER: Rodriguez Shipbuilding, Weeks Marine, MINO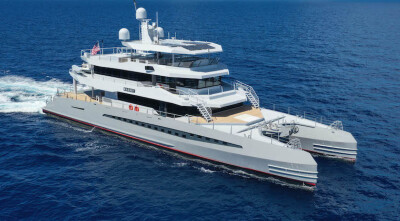 OWNER: George Wallner
BUILDER: Metal Shark
DESIGNER: Metal Shark, Incat Crowther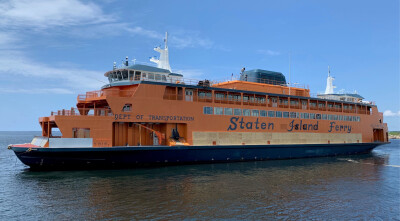 (320'x70'x21'6") Staten Island Ferry
OWNER: New York City Department of Transportation, Staten Island Ferry Division
BUILDER: Eastern Shipbuilding Group
DESIGNER: Elliott Bay Design Group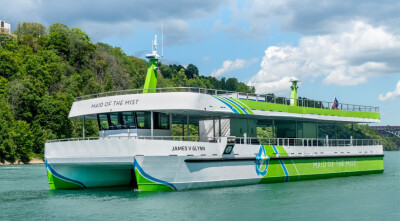 (90'x32') all-electric tour boat
OWNER: Maid of the Mist
BUILDER: Maid of the Mist
DESIGNER: Propulsion Data Services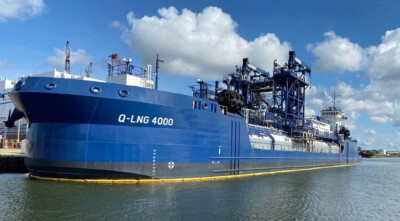 OWNER: Q-LNG Transport
BUILDER: VT Halter Marine
DESIGNER: Shane Guidry, Q-LNG Transport, Harvey Gulf International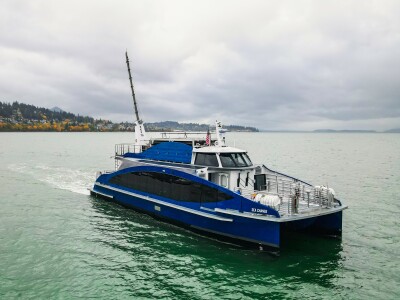 (72'7"x24'6) hydrogen fuel-cell ferry
OWNER: SWITCH Maritime
BUILDER: All American Marine
DESIGNER: Incat Crowther (structural), Hornblower Group (systems), Zero Emissions Industries (hydrogen power)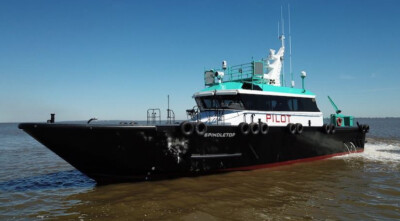 (90'x23'x12'4") aluminum pilot boat
OWNER: Sabine Pilots
BUILDER: Breaux's Bay Craft
DESIGNER: C. Fly Marine Services