AUT-TECH-AMS has delivered a new 28'x8'6"x3' switch/transportable barge to Switch Barge LLC, Oxford, Mich. The new barge, Switch Barge, which is expandable for easy deployment to lakes, rivers, or emergency services, has an 18" draft and weighs 13,000 lbs.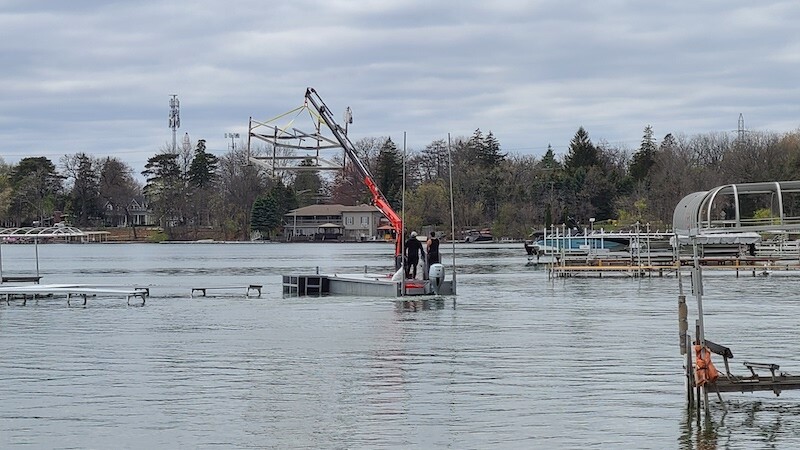 The new barge and Switch Barge LLC were started, "to provide service capabilities of marine construction on Inland lakes and sheltered coastal waters which include but are not limited to, seawall construction and maintenance, permanent dock building, rip rap and shoreline retention," said one of the company's owners, Dan Dendel.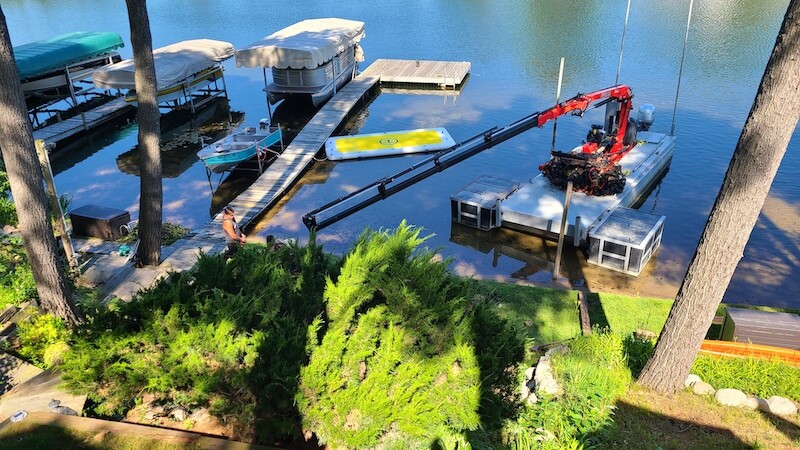 The narrow design allows Switch Barge to access difficult to reach areas. "With an initial beam of 8'6" and draft of 18" the switch barge is an ideal vessel for shallow workspaces and natural disaster recovery areas," said Dendel. "Switch Barge can be brought into areas that other barges or emergency vehicles cannot reach because of varying water levels."
Once stationed, Switch Barge can be deployed out to 20' in width, supplying adequate load space and stability for crane operation. The barge is fitted with a Fassi F85 crane, which weighs 3,400 lbs. with a 44' reach.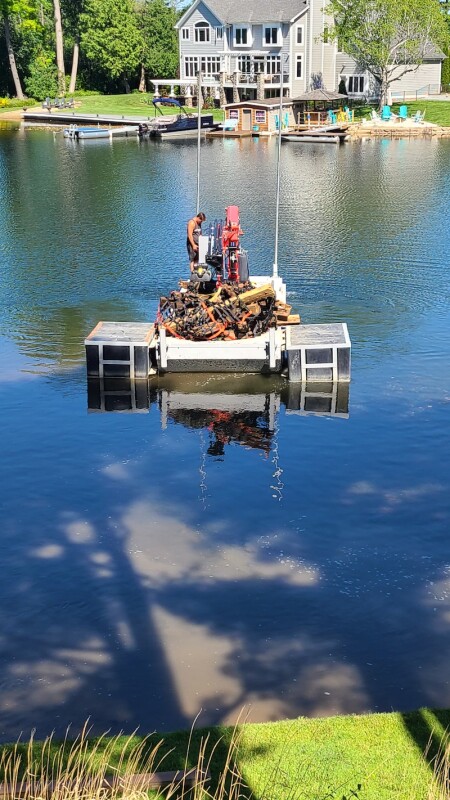 Main propulsion comes from a single 115-hp Honda outboard, and the barge's service power is the responsibility of 37-hp Kohler genset. Switch Barge is also fitted with Fassi controls and a hydraulic power steering system. The barge has a running speed of 17 knots.
The barge also features a 12'x20' rear cargo deck and accommodations for a crew of four. Classed as a Class II/Work Boat, Switch Barge was delivered in November 2021.