May 10, 2023
Quality is Most Important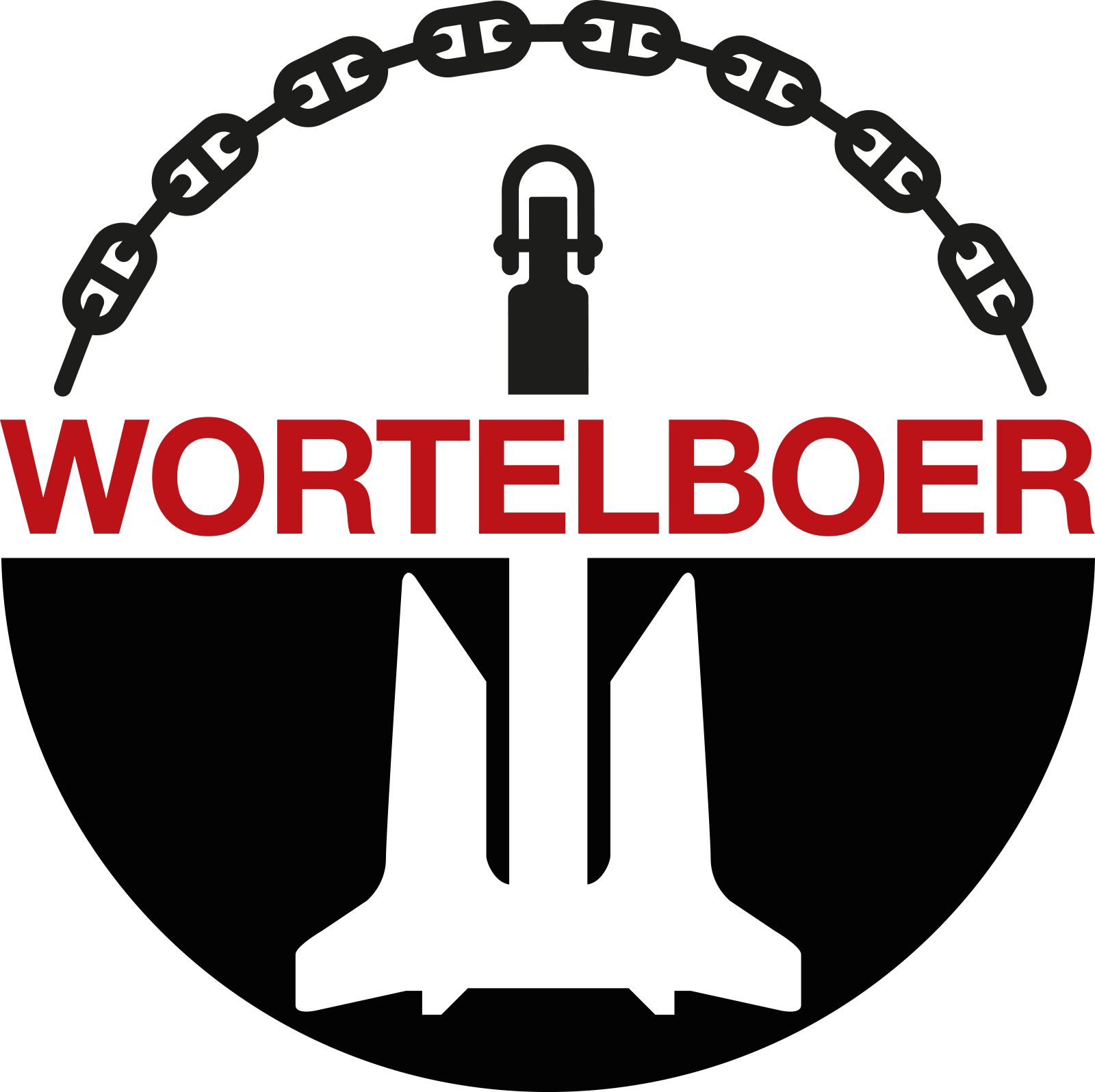 Anchors, chaincables & connecting parts. On their own, this is just what they are. But when you connect them and let them work together, they become of real value. They give power and confidence in shipping, yachting and offshore. They offer security. Just like we do. We guarantee a suitable, overall solution whereby anchors, chaincables & connecting parts come together. Weight, diameter and holding power fall into place. And quality and certifications are guaranteed. Solid solutions, matching your preferences. Over 50 years of technical knowledge certainly comes in handy. We are a family run business and value strong working relationships. As manufacturers we protect our level of distinctiveness and as suppliers, we deliver what's in demand. And fast! Ensuring peace of mind on the ship, at the office and at the yard. With a yard measuring 18,000 m² and seven million kilos worth of anchors, chaincables & connecting parts in stock, everyone can rely on us. From yacht builder to reefer or cruise ship. Making us a stable, long-term partner. Offering security is simply anchored in our DNA. Because there is one thing we know for certain, commitment makes you stronger.
Anchors & Chaincables for Your Commercial Vessels
With over 50 years of experience in shipping, Wortelboer has proven its worth as a reliable partner when it comes to fast delivery of all types and weights of anchors and of chaincables of various diameters. Our sales team is available on a daily basis to answer any (urgent) questions and to assist with all your technical questions. We strive to send you a quotation as soon as possible. At our yard in Rotterdam, you will find more than seven million kilos of anchors, chaincables and connecting parts, ready to be shipped around the world!
Anchors & Chaincables for Your (Super) Yacht!
When it comes to yachts, you are aiming for the highest quality, perfect finishings and a luxurious appearance. Our anchors & chaincables will be the finishing touch of your eye catcher! Our POOL® N and POOL® YM anchors are highly suitable for exquisite finishings and are already being used at many yachts. We have also created anchors made of Duplex, which are fully certified and can be finished with a high gloss polish. We always deliver galvanized chaincables for new build yachts. These chaincables are produced in accordance with ISO standard 1704:2022 and galvanized in accordance with ISO standard 1461:2022. At many yachts, an international colour coding scheme is used on chaincables in order to know how much length is out. We can take care of this international coding for you, either in a standard version or, if and when required, made to measure. Refits are the anchors & chains aboard your yacht still in good condition but in need of a new layer of galvanization and/or paint? Would you like to have them re-galvanized and/or repainted? Not a problem. After inspection at your yard or after seeing photos, we can provide a target price of what it will cost to get your anchors & chaincables looking perfect again. Once the materials have arrived at our yard, we will thoroughly inspect them. We will prepare a calibration report if and when required and will determine the total scope of work in consultation with you.

Flipper Delta® Anchor
Our Flipper Delta® superior high holding power anchor with its easy handling and rapid penetration in different soil conditions is known world wide. It is mainly used in the offshore and dredging related business. Manufactured from high tensile steel and approved by all classifications, we are able to offer you the Flipper Delta® anchor you need for your project. Together with the Flipper Delta® anchors, we are able to supply a specially designed anchor rack.
Anchor Rental Complete Service
When you are working on a temporary project which requires anchors - for example to be used for mooring or positioning - we are aware of the costs involved when purchasing these anchors. We have a large selection of anchors available which can be rented out, making your life a lot easier. In general, all types of anchors are suitable to be rented out, however, our Flipper Delta® anchors are specifically designed for these type of projects. The anchors are known for their strength, excellent weight/holding power and easy handling. The anchors are available from 500 kilos up to and including 17,500 kilos, and we can assist you with all technical information required on how to use the anchors or which weight of anchor is needed to obtain the required holding power. To complete the level of service we offer, transportation can also be arranged. Depending on the size of the anchors and its destination, they can also be transported 'ready to use' or our team can take care of assembling the anchors on site!
Reliable Partner Fast Delivery
Thanks to our years of experience, we understand the pressure in ensuring materials are delivered at the right time at the right place. Our logistics team is available every day to organise transportation and all relating aspects. We load (special) trucks, organise sea freight and, in urgent matters, arrange air travel. We have been working with renowned parties for years, who also understand the urgency and want to make sure deliveries take place as and when necessary.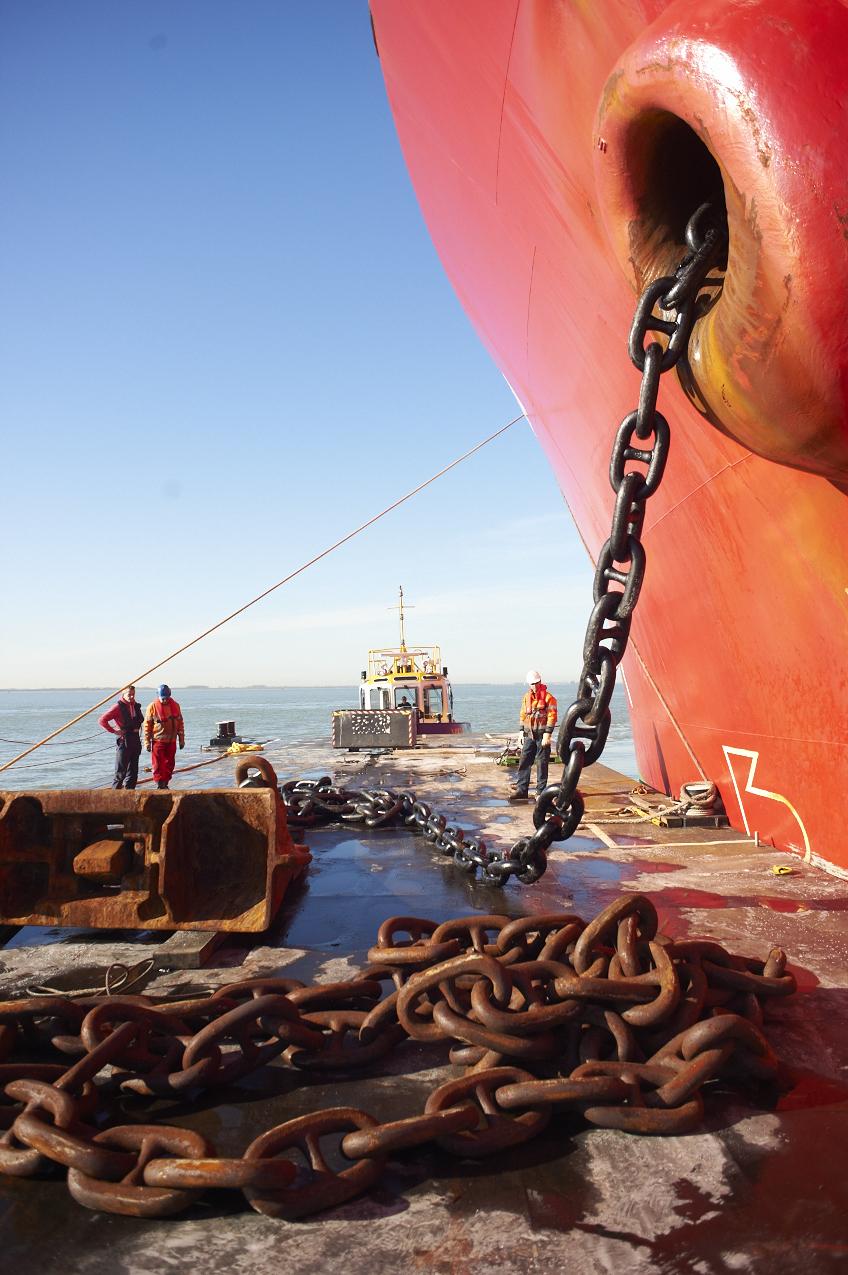 Save Time 24/7 Standby
Another service we provide is the on board fitting of anchors/chaincables on your vessel for any new order you make with us. Especially in the ARA-region we have all the contacts necessary to assist you in the most economical and speediest way possible. Please note that we can also be of service outside this region! We provide this service on a very regular basis, at night time and at the weekend, with our technical team on standby 24/7 to assist you quickly and efficiently.
We Offer the Best out of Hours and During Weekends
As a high level of quality and fast delivery are important to us, and as we specialise in comprehensive technical solutions, our technical team has travelled all over the world. We have been fitting anchors & chaincables aboard if and when required. At night and during weekends, ensuring efficient and speedy assistance and making sure you can sail off in a quick and safe manner.
Inspection and Advice in Line with Your Preferences
Are there any issues aboard your ship? We can be of assistance in finding the right solution for your technical issue(s) by visiting your ship for inspection, or via photos and videos. We are also available for an on board visual inspection of your anchors & chaincables, or can create a comprehensive calibration report, all in line with your preferences!