September 15, 2021
Vessel Vanguard: Marine Maintenance Management Made Easy
Vessel Vanguard, a subsidiary of Baxter Marine Group, has released its full suite of marine maintenance and safety management platforms, Vessel Vanguard LTE, Vessel Vanguard PRO, and Vessel Vanguard SMS.
See an overview of the full Vessel Vanguard product suite here: Vessel Vanguard - New Product Available Now
"We're committed to providing the marine industry with the most advanced, modern solutions to improve vessel reliability and safety, while creating a significant reduction in operational expenses," says Rick Heine, Chairman of Baxter Business Group. "Vessel Vanguard has gone through a complete rebuild and now provides comprehensive solutions for every segment of the marine industry, including recreational, commercial, and passenger vessel operators."
While the LTE version of the platform caters to the single-vessel recreational sector, both the PRO and SMS versions are geared towards fleet and commercial users, featuring a comprehensive inventory of features and functionality.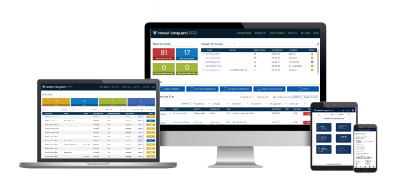 The new Vessel Vanguard platform delivers a completely redesigned web UI/UX, providing users with a powerful, yet simplified workflow for managing every aspect of their operation. The release also comes with a new mobile application, which puts critical information into the hands of operators in real-time and significantly streamlines the tasks performed by crew members every day. This major upgrade also strengthens the security and reliability of the system and delivers many new options for integrations, including telematics and electronic signatures.
The full Vessel Vanguard product suite allows users to access a solution to manage and administer their vessel or operation all in one place.
With both Vessel Vanguard PRO and Vessel Vanguard SMS, users will have access to the most robust, proactive maintenance management solution available. Eliminating unnecessary costs, maximizing reliability and efficiency, reducing downtime, and streamlining workflow, the PRO and SMS offerings provide users an intuitive, all-encompassing solution for ensuring the continued success of their operation.
Traditionally, maintenance management has been completed via antiquated methods ranging from pen and paper to extensive Excel sheets. Not only is this cumbersome and overwhelming, but it's highly unreliable and not sustainable for the long term. When a smudge on a piece of paper can cost you dollars, it's time to upgrade to something more detailed, accurate, and secured.
Vessel Vanguard eliminates the need for legacy whiteboards, handwritten checklists, and physical paperwork, instead opting for a software-based automated system. Featuring task alerts, custom forms and checklists, and user assignments, every maintenance-related activity scheduled, in progress, and completed is recorded and logged, ensuring operators know what actions were taken, when, and by whom. All critical information is readily available via an easily generated maintenance report.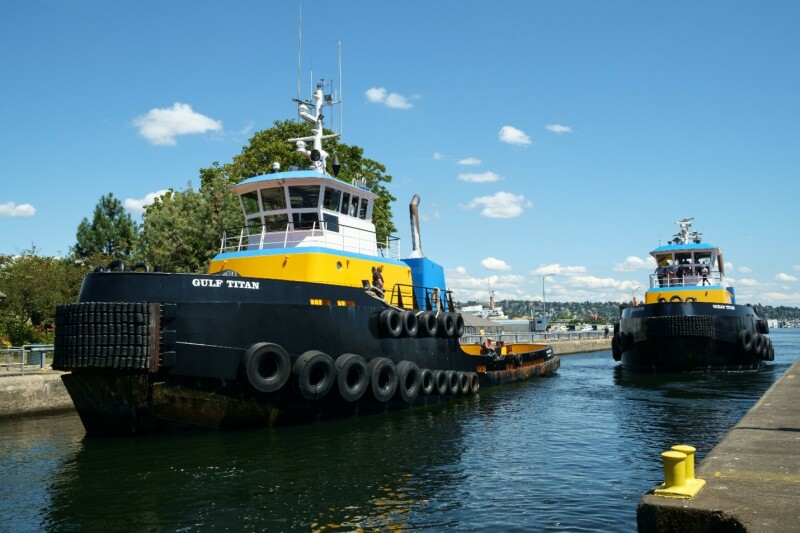 Additionally, the platform allows for a high-level overview as well as detailed line-of-sight into the status of individual vessels and fleets complete with an in-depth maintenance history and OEM-recommended maintenance requirements. It also features an integrated document library consisting of parts manuals and vessel templates. Each template and form is available to be cloned and, if a custom form is needed, Vessel Vanguard will work to ensure it is built expediently and accurately for the user's specific needs.
Gone are the days of endless paperwork and missing manuals. With a cloud-based maintenance platform, every critical piece of data is collected and stored conveniently, readily accessible at the click of a button.
All routine and non-routine maintenance tasks are scheduled and recorded within the platform, guaranteeing that nothing goes overlooked.
The Vessel Vanguard platform makes it simple to generate work orders, track inventory, manage correction reports for deficiencies, set reminders to check on specific systems, and greatly simplifies Coast Guard inspection audits. The Vessel Vanguard SMS platform provides users with a comprehensive compliance management tool for their commercial operation. Adherence to regulations and requirements is made easier through diligence in the process, procedures, and record-keeping of your operation, all managed and tracked within the platform.
Identifying trends and creating maintenance forecasts for your vessel or fleet is easy to implement thanks to the detailed reporting capabilities of the platform. With Vessel Vanguard's proactive approach to maintenance and inventory management, there is little room for surprise amongst users.
The Vessel Vanguard PRO app allows users to access the full features and functionality of the platform in the palm of their hand and can be used offline and synced back up when returning to port.
Vessel Vanguard puts safety, reliability, and efficiency at the forefront. Our goal is to make your job easier and safer with less paperwork, a higher standard of accountability, and a complete digitized history of vessel maintenance.
We are marine maintenance management.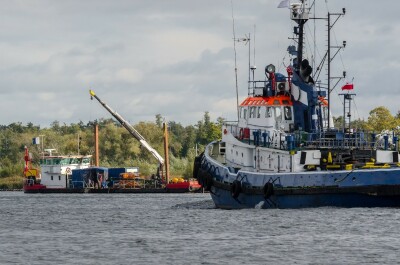 LINKS: