March 26, 2021
Lignum vitae bearings: A natural water-lubricated solution with decades of continuous, reliable performance
If the year 2020 could be summed up in one word it would be "uncertainty." This word has even found its way into the most robust shipping organizations worldwide for over a year. Fortunately for ship owners, uncertainty can be replaced with reliability by adding lignum vitae to critical components such as main guide bearings.
Lignum Vitae understands our customers do not have time for a trial-and-error approach to sourcing solutions for equipment maintenance and repair especially in an emergency. Lignum vitae bearings are consistently engineered with end grain blocks known for decades of reliability in harsh conditions.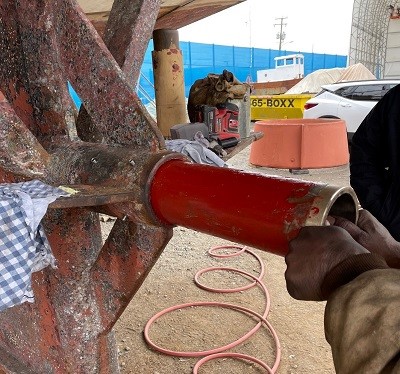 Lignum vitae has quietly and continuously been in use for more than 100 years. Bearings made from lignum vitae are the only natural water-lubricated solution with decades of continuous, reliable performance.
At the beginning of World War II, the Navy ordered all warships to convert from oil lubricated Babbitt-type bearings to water lubricated for fear of an explosion nearby capable of blowing the oil and seal from the stern tube. This lack of lubrication would render the ship helpless and vulnerable to attack. This threat was solved by using lignum vitae as a water lubricated wood bearing with nothing but seawater needed to cool and lubricate. As an added benefit, this saved tons of brass, lead and grease that could go to other uses.
Fast forward to a new battleground. With EPA regulations and Subchapter M inspections, again lignum vitae is called on to remove all environmental concerns while offering reliability that ensures your mission will be completed and the ship returns safely to port. Recent maritime articles have discussed the state of pollution in our waters caused by operational oil escaping. This is not the case with lignum vitae water lubricated bearings, stern tubes, or seals.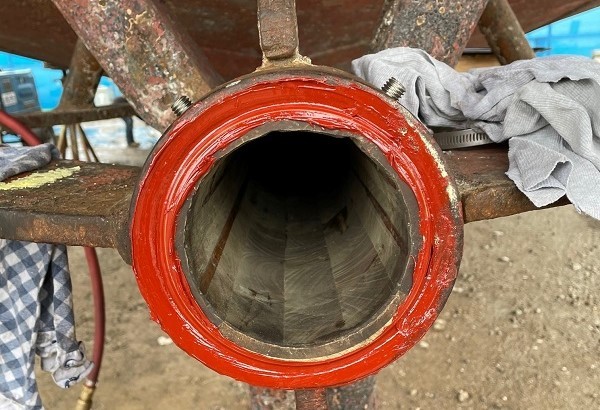 Lignum vitae is an extremely slow wearing component that is not prone to sudden failure or shaft seizures. The lignum vitae components routinely see 20-30 years of service as common and expected.
Lignum vitae is available in easy to install staves, tubes, and rudder stock for immediate delivery.
Let us show you how lignum vitae is the bearing material that will outperform your expectations, in every application, every time.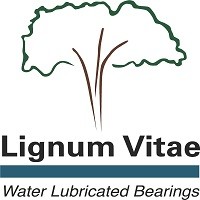 Contact Lignum Vitae North America for more information. www.lignumvitaesolutions.com