August 25, 2021
Imtra Provides Safety & Comfort for Crew Transfer Vessels
As offshore wind farms become more and more common in the United States, the need for well-equipped Crew Transfer Vessels (CTVs) to transport the workers who build and maintain the wind turbines to and from shore has also increased. The first priority of a CTV is to safely transport the crew on and off of the structures that house the wind turbines. The second priority is the comfort of the crew, as the technicians have to be ready to work upon arrival at the offshore wind farm.
Imtra helps CTV builders and operators like Atlantic Wind Transfers and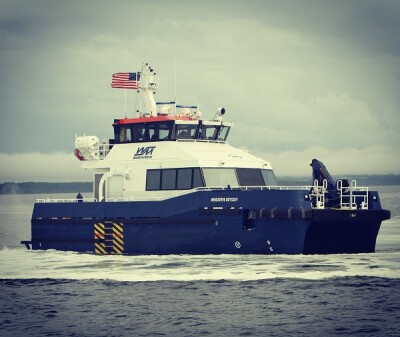 WindServe Marine to provide both safety and comfort to their crews with a variety of different equipment.
Sleipner bow thrusters,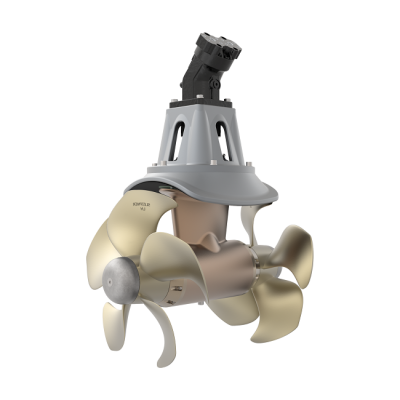 provided by Imtra, have been installed on numerous CTVs to help the captain keep the bow of the vessel exactly where it needs to be so crew can safely disembark onto the ladder that leads them up to the wind turbine's work platform.
Imtra also provides safety equipment like LED searchlights and navigation lights from Den Haan Rotterdam for operating at night and in low-visibility conditions. Similarly, Imtra's deck lights illuminate the boarding platform for safe crew transfers in darkness.

Traditional pantograph and pendulum wiper systems from Exalto and Roca clear the view of the captain in rainy or wet conditions, and straight-line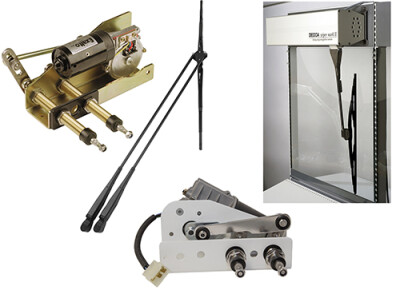 wipers from Decca provide a unique ability to clear large sections of glass up to 137.8" wide.
Imtra also offers a series of engine room air handlers from KPM Marine to allow for proper ventilation of the machine spaces onboard. And in the most dire of emergency situations, bilge pumps from KPM Marine combined with watertight doors from Libra help keep the vessel afloat.
Beyond just safety equipment, Imtra also provides comfort for the crew so that they arrive to the windfarm well rested and ready to complete whatever task or maintenance they've been sent out to complete. Ergonomic operator's chairs from NorSap help eliminate aches and pains from pounding up and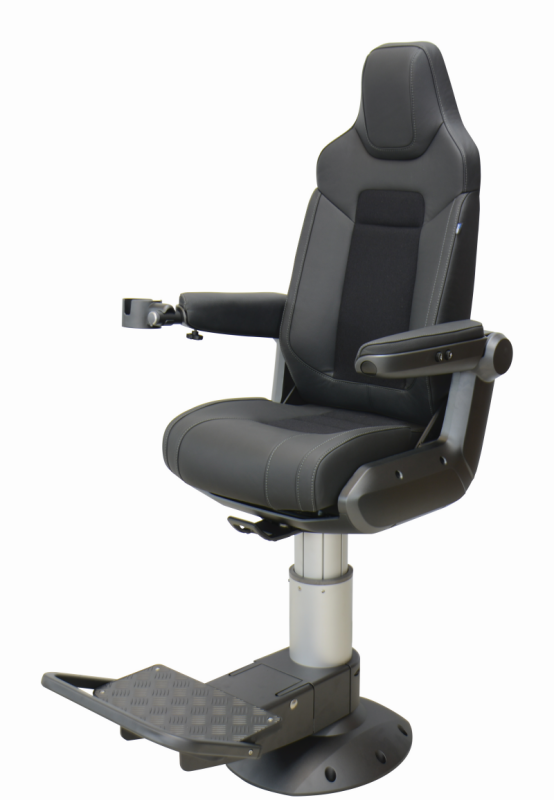 down in rougher sea conditions and keep the crew comfortable and secure. A vast selection of interior lighting from Imtra offers warm and dimmable light for passenger areas while low-profile utility lights provide bright, crisp light for work stations and engine rooms. When the crew needs to rest during the day, solar and blackout shades from Sola-Cure control how much sunlight gets in through the windows and help to keep the cabin from overheating.
As the demand for CTVs increases in the US with the number of offshore windfarms being built, Imtra provides all the safety and comfort the vessels and their crew require.