Before the Pacific Marine Expo in Seatttle opened earlier this month, WorkBoat visited with Platypus Marine Inc., in Port Angeles, Wash.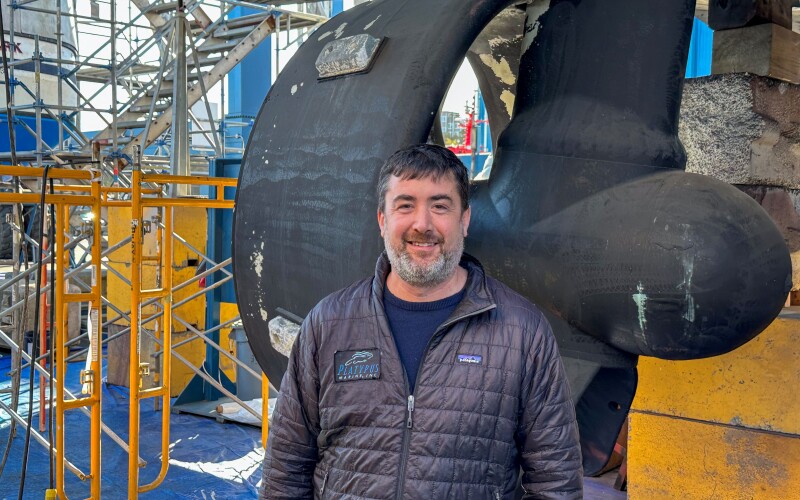 Upon arrival in Port Angeles, Christopher Feffer, president of Platypus Marine, briefed us on the yard's projects and provided an industry outlook of the Pacific Northwest and the breakdown of his business. "We're about a third commercial fishing, with some various tugs, a third in yachts, and about a third in government," Feffer said.
Platypus Marine is in a league of its own when it comes to project management. Touring the main office, plasma televisions lined entire walls, showcasing diverse projects across the company's 10-acre waterfront yard.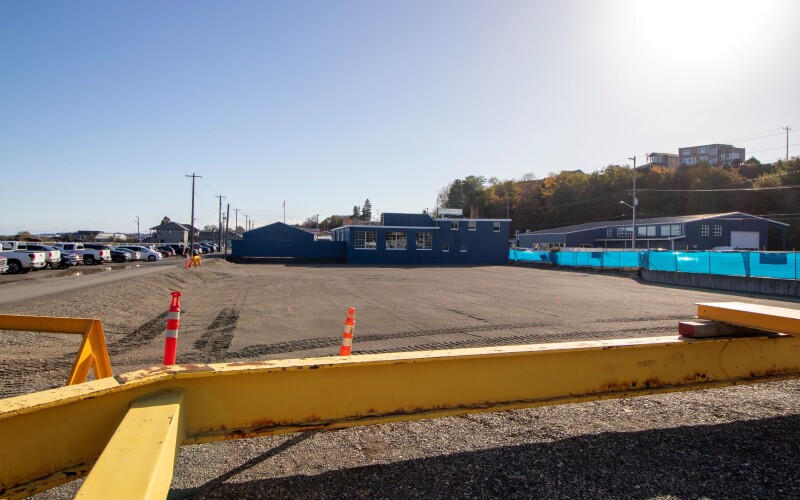 The shipyard is erecting a new building that will be outfitted specifically with newbuild infrastructure. It will measure 140'x110'x53'. For what goes into that new building, Platypus' recent partnership with Damen will look at Damen's newbuild portfolio.
"If that building gets completely filled with wind boats and CTVs, it will be set up specifically for aluminum builds," Feffer said. Feffer mentioned that partnership originated at last year's International WorkBoat Show.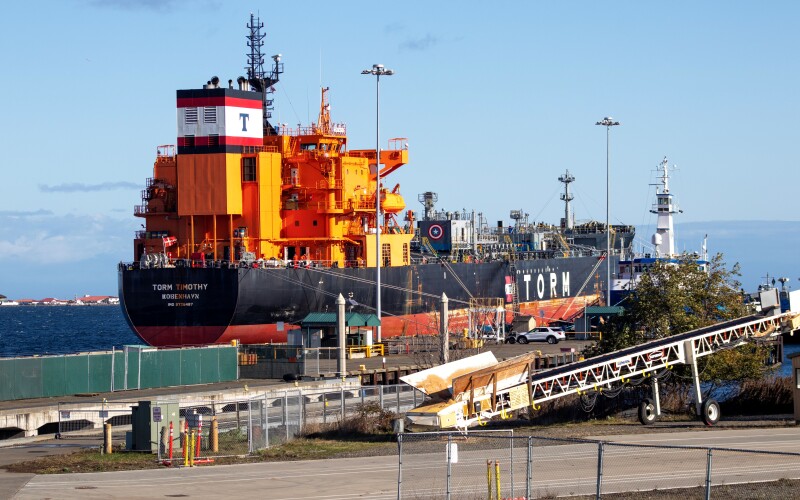 At the dock was a 600'x105' strategic tanker owned by Stena Bulk. Platypus Marine is in the process of reflagging the vessel from Norwegian flag to U.S. flag before the tanker is added to the Maritime Administration's new Tanker Security Program (TSP). In May, Marad signed an operating agreement with Crowley-Stena Marine Solutions LLC for three tank vessels. TSP is establishing a fleet of active, commercially viable, militarily useful, privately owned U.S.-flag product tank vessels that will meet national defense and other security requirements and maintain a U.S. presence in international commercial shipping.
Another standout vessel was the 104'x30' Puget, the debris recovery vessel for the Corps Seattle District. In her prime, the boat was an old World War II seaplane recovery vessel stationed out of Hawaii. She was built in 1944.
Over the years Platypus Marine has redone the tunnels, insulation, electronics, sound proofing, new lights, paints and coatings, and new generators.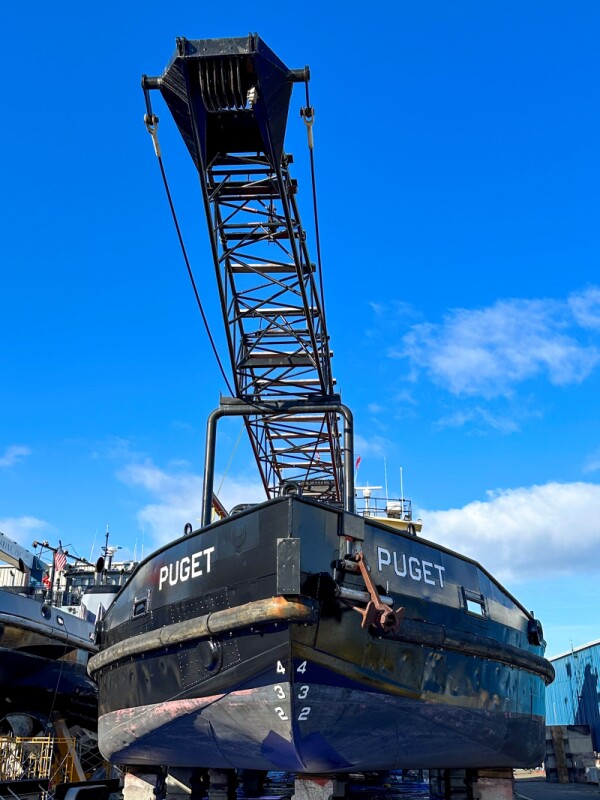 The vessel is one of five debris recovery vessels in the U.S. in charge of hazard and navigation collection.
"It's us, San Francisco, New York, Norfolk, and Baltimore/Washington D.C. We get about 1,000 tons of woody debris and other boats and dock sections a year," said Brad Schultz, chief of the Waterway Mainenance Unit for the U.S. Army Corp of Engineers Seattle District. "Just about 80-90% of it we're able to recycle. Some of it goes to restoration projects around Puget Sound, some DOT projects, and the Port of Seattle takes a lot of our good root balls which are good for doing the restoration. Some of it goes down to Tacoma, there's a hog fuel facility that makes pelletized fuel out of the woody debris that we have too."
Additionally, every year, salvageable debris gets donated to the regional Sea Scouts program. The program is run by a Platypus Marine employee. Those donations get cleaned up by the Sea Scouts, resold, and the money helps upkeep the maintenance of a 44' cutter and 36' sloop for the local program.
Platypus Marine's five buildings, totaling over 110,000 sq. ft. with radiant floor heating, make it one of the Pacific Northwest's largest indoor full-service shipyards, specializing in marine refit, repair, and new construction.