Last month, three members of Diversified Communications' inner sanctum visited New Orleans from our headquarters in Portland, Maine. (DC owns WorkBoat and the International WorkBoat Show.)
These three are among the best and brightest in our Commercial Marine division — Bob Callahan, group vice president; Lauren St. Clair, group marketing director; and Doug Stewart, art director. We've logged some miles together in the past and had some good times doing it. This time, they were here for the Offshore Marine Service Association's annual spring golf tournament, but came a day early to visit Shamrock Marine LLC, a launch service that operates out of Baton Rouge, La.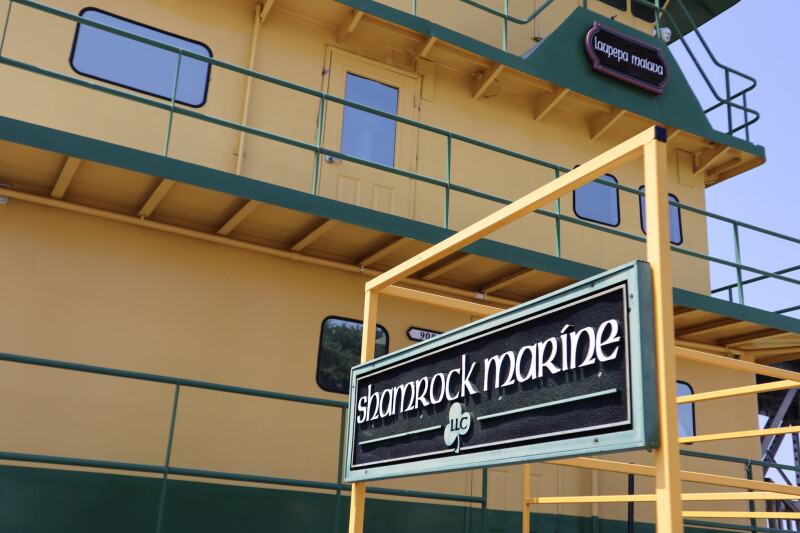 Our visit was arranged by David LeBlanc, regional sales director, OXE Marine. Shamrock had repowered one of its launch vessels with a pair of OXE 300 diesel outboards.
Shamrock provides launch vessels to carry personnel, groceries, filters, palletized cargo, and other supplies, to towboats and ships anchored midstream on the Mississippi River. The company's launch stations have all the equipment needed to handle unloading and loading of stores from their own trucks to their launch boats. Shamrock owns and operates the Coast Guard inspected and certified vessels, all of which carry stability letters certifying them to haul large loads. The company also has its own warehouses, making Shamrock a one-stop-shop.
Upon our arrival, we were welcomed by Shamrock's staff, led by founder and co-owner Duncan Armentor.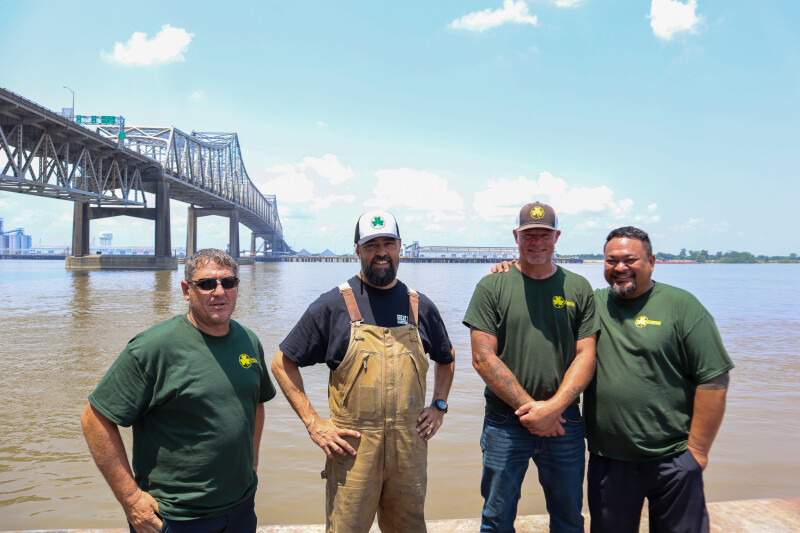 The new TIER 3 OXE diesels were hung on Shamrock's launch Mrs. Nedra but weren't yet operational when we were there.
"The main appeal of these outboards is safety, longevity, and lower cost of maintenance as compared to a gas outboard," said LeBlanc. "The diesel outboards are more expensive, but if you run the boat a lot, the fuel economy is over 50 percent."
The torque with an OXE 300 at 1,750 rpm is 502 ft. lbs. For now, demand for the new 300s, featuring an aluminum 3-liter BMW block, is outpacing supply.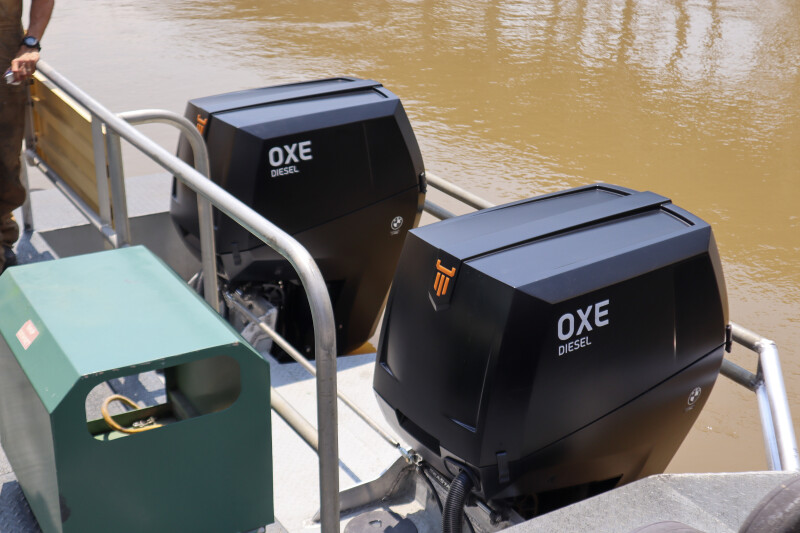 "I've been using Yamaha outboards and have been pretty satisfied with them," said Armentor. "The OXE diesels are supposed to burn less fuel, so we'll see."
As always, the highlight of these trips for me is riding the boats. Armentor was gracious enough to run us around on the river for about half an hour. Too short a time for me, but Shamrock can't make money giving joyrides to people like us. As much as I appreciated it, my colleagues were even more grateful. The temperature in Baton Rouge was in the 80s. Temperatures in Maine at that time were still in the 40s.
In a follow-up interview with LeBlanc this morning, he said the engines have been delivering for Shamrock, as promised. "Fuel savings are right around 50 percent, and he's getting more speed out of the boat," said LeBlanc. "It's also safer because the Yamaha 300s he was using are gas engines, much easier and safer to store diesel than gasoline."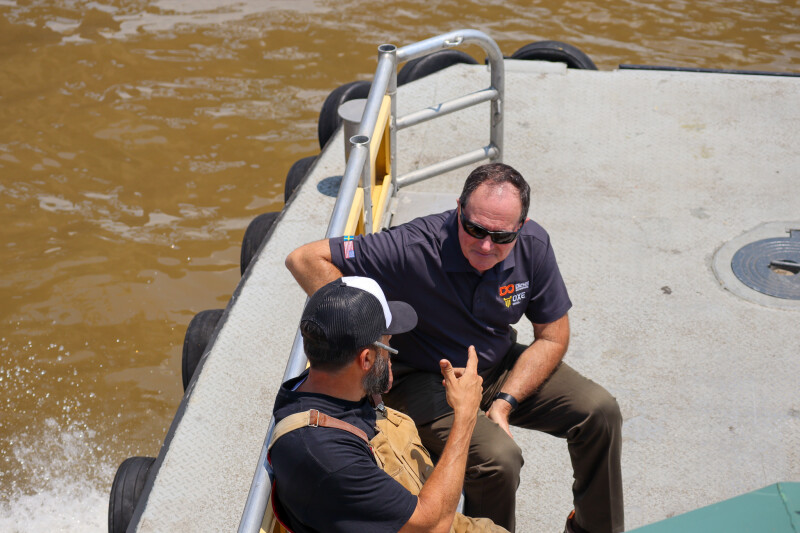 LeBlanc said he doesn't have any hard and fast numbers on the Shamrock engines yet. Shamrock has ordered a new set of props for those engines which should be in next week. Once the new props are installed, then they will start monitoring and collecting the numbers, including fuel burn and speed. "So far, so good," said LeBlanc. "The boat is working while they're waiting for the new props. [Duncan Armentor] is happy. His captains are happy. Yeah, it's going well."
How well? Armentor ordered three more of the OXE 300s to repower a deck barge also called a push barge.