I've been to the end of the road, and it's filled with offshore service vessels.
Last week, three members of Diversified Communications' (DC) Commercial Marine division in Portland, Maine, visited New Orleans (DC owns WorkBoat and the International WorkBoat Show).
The three — Bob Callahan, group vice president; Lauren St. Clair, group marketing director; and Doug Stewart, art director — were in town for their annual workboat industry spring pilgrimmage. We've logged some miles together in the past and had some good times doing it. Once again, they were here for the Offshore Marine Service Association's annual spring golf tournament but came a day early to get their fill of oysters, gumbo and workboats.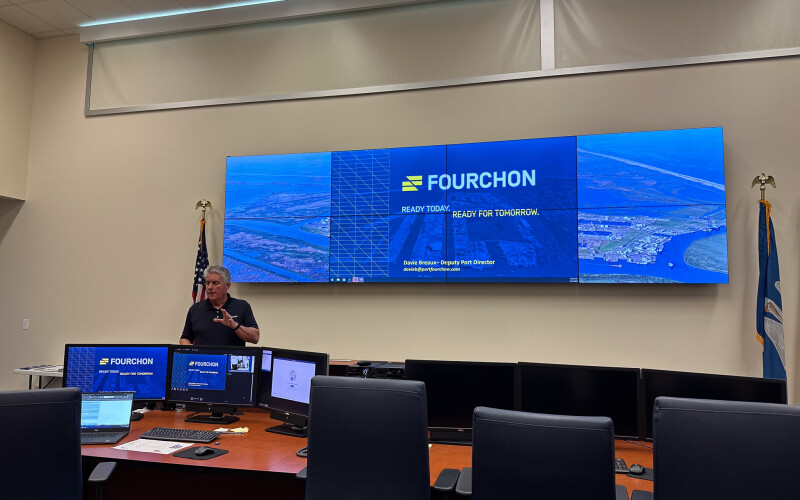 We used the day to travel all the way down to the end of the road — the southernmost point of Louisiana that is accessible by roadway — Port Fourchon. The Greater Lafourche Port Commission, which controls port activities, said Fourchon is a multiuse coastal port that primarily functions as a land base for multiple offshore energy service companies.
For us, we were most interested in seeing the OSVs that support the oil and gas industry in the Gulf of Mexico and will service the offshore wind energy industry that is on the horizon.
"We have been building this port for oil and gas, but we can walk right into the alternative energy industry in the future," Davie Breaux, deputy port director, told us during our tour.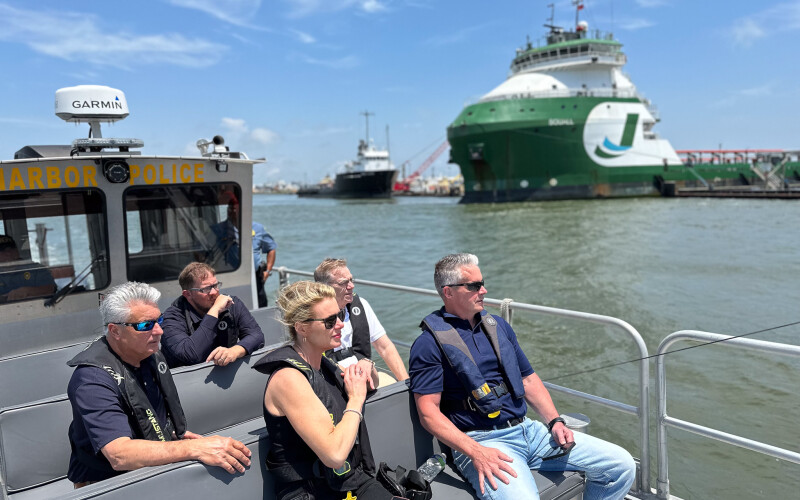 We boarded the port's tour boat and had a look around at all the different OSVs in port. We were only about a mile from the Gulf of Mexico. I lost count somewhere along the way, but Breaux said there are about 700 OSV port calls per month.
It looked like the airport, only instead of a concourse of Delta planes here and a concourse full of Southwest planes there, at Port Fourchon, there was a group of Edison Chouest Offshore vessels there and Jackson Offshore OSVs just beyond that and clusters of Hornbeck Offshore, Harvey Gulf International Marine, Candy Fleet, Seacor Marine, Otto Candies and any service vessel company you can think of — all represented. It's really amazing.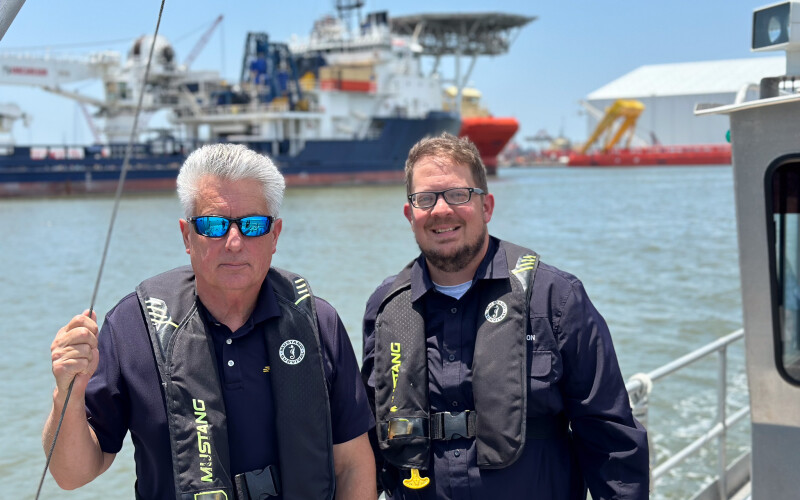 We want to thank Davie Breaux; Thad Angelloz, director of grants and communications; Leigh Guidry, port affairs coordinator; Chett Chiasson, port director; and everyone else involved in putting our tour together. It was excellent.
(Look for WorkBoat's July 2023 cover story that will feature Port Fourchon.)