Despite more than 550 million tonnes of cargo transiting Europe's waterways by inland waterway tankers, barges and other vessels each year — almost as much as the U.S. — the sector remains underappreciated in some quarters for the value it provides.
So it was very welcome recent news that both the European Union and the U.S. recently announced plans to promote and strengthen the competitive position of the inland waterways in the transport system. The U.S. Department of Transportation's Maritime Administration (Marad) cited the America's Marine Highway Program (AMHP) as efficient, sustainable, and cost-effective, and the EU noted similarly.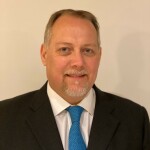 The European Commission believes that by mid-century, "greenhouse gas emissions from transport will need to be at least 60% lower than in 1990 and be firmly on the path towards zero," and since the arrival of President Biden there is no shortage of people in his administration who believe that harmful transport emissions need to be drastically and rapidly reduced.
Workboats, freight vessels and tugboats that work on inland waterways are more energy efficient than all other currently favored forms of transport. According to the Texas Transportation Institute, rail emits 39% more CO2, and truck transport 371% more.
It's time to build upon that benchmark and take the next steps to a more profitable, more efficient, and more sustainable workboat industry.
Go Clean, Earn Green
The unfortunate reality is that while most inland waterways vessels are low emission in comparison with their modal competitors, they're still not sufficiently low emission to meet the emerging global standards that will be required.
Currently, a large proportion of the vessels operating on the EU and on the vast U.S. inland waterways network are driven by internal combustion engines. A popular method of propulsion due to lower costs and legacy infrastructure, the engines are noisy, produce large amounts of nitrogen oxide (NOx), sulphur oxide (SOx), and particulate matter (PM), as well as greenhouse gas emissions.
With many of these vessels averaging a lifespan of around 30 years, this is a challenge that won't be solved overnight.
The Missing Link
I believe innovation and collaboration will be critical for greening the inland waterways' fleet and increasing the sustainability of the sector. It's an evergreen truth that has guided my thinking throughout my career at Seaspan, Teekay, and Pioneer Marine, and I firmly believe it's the only way we're going to unlock the potential we have as an industry.
It is this mindset which we have applied to the development of our methanol-to-hydrogen technology.
Safe, environmentally superior and cost competitive, the technology, when combined with a PEM fuel cell, enables the effective, economical delivery of hydrogen onboard inland waterway vessels. We use methanol because it's a cost-effective fuel and already widely used and transported by ships. Its chemically straightforward to convert it to hydrogen, while the vessel is in operation, and provides all the power a workboat requires.
The hydrogen generated from the technology can be used to either produce electricity or as a source of propulsion on the vessel. With one-third of the hydrogen produced by the technology coming directly from water, the technology is able to reduce CO2 emissions by a minimum of 35% at a competitive price. Likewise, by eliminating NOx, SOx and PM emissions, the solution offers a sustainable and low-emissions replacement for traditional internal combustion engines, and an opportunity to upscale performance and future proof operations.
The question of decarbonization in all transport sectors is no longer 'if' but 'when'. We formed e1 Marine and developed our methanol-hydrogen technology as a reaction to a market in need of affordable, easily applicable and effective decarbonisation solutions. It is through finding and implementing the 'missing link' that we as an industry will create a viable fleet in one of our most important transport sectors.
Stuart Crawford is the managing director at e1 Marine. e1 Marine's vision is to drive positive change in the international maritime markets through the use of hydrogen as a fuel.