Governments around the world are advancing carbon reduction goals to help mitigate against concerns arising from climate change. As industries strive to meet the goals set by governments, they will continue to seek alternative sources of power besides traditional fossil fuels.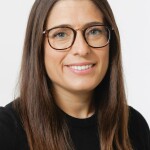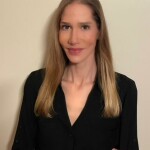 Offshore wind power generation is a promising source of renewable energy and will support global goals in carbon emission reduction. It is worth noting that the proliferation of the industry is giving rise to a myriad of legal issues as marine contracting adapts to the unique characteristics of the construction and operation of offshore wind farms.
Shipowners, shipbuilders and charterers will need to consider a myriad of contractual, regulatory, legal and other issues as the industry develops.
Contractual challenges
From the contractual perspective, offshore wind projects demand specialized provisions in both the shipbuilding contract and the charter. Warranties that the vessel is required to meet under each contract is one such issue. The shipbuilding contract and the charter will need harmonized provisions where it relates to the specific performance requirements of the vessel.
Another contractual term that will require close consideration and synchronization between the shipbuilding contract and the charter is delayed delivery. A number of manufacturing issues, including the recent, often cited supply chain breakdowns, may contribute to delayed delivery of the vessel to the owner.
Adding to the complexity of contracts in the offshore wind industry is the fact that the charters are often heavily negotiated involving concepts from the International Federation of Consulting Engineers, not commonly seen in the shipping/offshore sector. It is not uncommon to see provisions dealing with liquidated damages, milestones and strict insurance requirements.
Regulatory challenges
From the regulatory perspective, each jurisdiction will have its own laws and regulations governing vessel servicing of offshore wind operations. For example, in the United States, the Jones Act applies to many offshore activities, specifically those taking place in U.S. territorial seas and the U.S. Outer Continental Shelf. Depending on the phase of an offshore wind project, a Jones Act-qualified vessel may be required, which restricts vessel use between U.S. ports to those that are U.S. built, U.S. flagged,, U.S. crewed and owned by U.S. citizens. Vessel owners and operators will need to maintain awareness of regulatory and compliance hurdles of vessel operation in the jurisdiction where the wind farm is situated.
Antonia Panayides is a partner with Reed Smith and Julia Norsetter is the Transportation Policy and Analysis Lead. Reed Smith is an international law firm based in London.