The Bureau of Ocean Energy Management (BOEM) will hold an offshore wind sale on Aug. 29, for more than 300,000 acres in federal waters off the coasts of Louisiana and Texas. This will mark the first offshore wind auction for the Gulf of Mexico.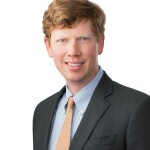 The auction will allow offshore wind developers to bid on one lease area off the coast of Louisiana and two lease areas off the coast of Texas, which collectively are estimated to produce enough clean energy to power almost 1.3 million homes.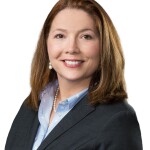 Like the prior lease sales for projects on the East Coast and the West Coast, the first offshore wind lease sale in the Gulf of Mexico should be a further catalyst to the burgeoning offshore wind industry, spurring investment across the development and supply chains. Because of the Gulf of Mexico's rich history in the oil and gas industry and its existing supply chain, the U.S. Gulf is well positioned to build out commercial wind farms in its own backyard.
In fact, a significant number of Gulf of Mexico contractors have already participated in the construction and development of offshore wind projects on the East Coast. The Gulf of Mexico stands to benefit from that experience as well as lessons learned from East Coast wind farm projects already in the pipeline. It will also be interesting to see if the existing infrastructure in the Gulf of Mexico will drive down the cost of offshore wind development.
Separately, developments in floating wind technology should continue to spur development on the West Coast, giving that area the opportunity to be on the cutting edge of floating wind farms worldwide. The Gulf of Mexico should stand to benefit from that technological evolution, with floating wind farms eventually becoming a reality in the region.
These continued investments by federal and state governments demonstrate the current administration's dedication to meeting its goal to deploy 30 gigawatts of offshore wind capacity by 2030. In 2023 and beyond, we expect momentum to continue to build across all three U.S. coasts.
Will Baldwin (Louisiana) and Cindy Muller (Texas) are co-chairs of the offshore wind initiative at Jones Walker LLP. Baldwin can be reached at 504-582-8315 or [email protected]. Muller can be contacted at 713-437-1859 or [email protected]