WorkBoat announced its 10 Significant Boats of 2023 today. From these 10 boats, the Boat of the Year will be chosen and announced on Wednesday, Nov. 29, the first day of the 2023 International WorkBoat Show in New Orleans.
Some years, WorkBoat's Boat of the Year is selected by the readers of WorkBoat magazine and workboat.com by voting online. In alternate years, WorkBoat's editors pick the Boat of the Year. This year, the Boat of the Year will again be chosen by our readers by voting online.
Cast your vote for WorkBoat's 2023 Boat of the Year! https://www.workboatshow.com/significant-boats-voting/
Last year's Boat of the Year was the Monjed 2, built at MetalCraft Marine.
Choosing the 10 Significant Boats each year is subjective, with many boats deserving of making the list each year. However, there are certain parameters that the editorial staff adheres to in its efforts to give all boats that qualify a chance. For example, we try to select at least one boat from each sector of the industry that WorkBoat covers — inland towboats and barges, tugs, offshore service vessels, passenger vessels, etc. In addition, if possible, we try to select one boat from each region of the U.S. — East Coast, West Coast, Gulf Coast, and the Great Lakes.
Sometimes, we break our own rules. For example, this year, one of the boats we selected is the Capt. Les Eldredge, a 62'x21' crew transfer vessel for the offshore wind industry. The boat was not built over the past 12 months. It's a converted charter fishing boat.
Furthermore, while design is a very important ingredient in selecting a Significant Boat, it is not the only one. What makes a boat "Significant" can be that it's a first of its kind, a successful series build, where it operates and who it serves, or how it helps advance new workboat markets like wind energy.
Only boats that appeared in WorkBoat magazine from December 2022 to November 2023 were eligible.
The winner of the Boat of the Year award will be announced during the annual happy hour (sponsored by Travelers) at 4 p.m. on Wednesday, Nov. 29, at WorkBoat Main Stage in the Great Hall. The happy hour can be added to your attendee or exhibitor badge when you register or can be added through the Registration Resource Center or by calling 508-743-8567 between 9 a.m. and 5 p.m. (eastern). Registration issues can be addressed by emailing [email protected].
This year's 10 Significant Boats (in alphabetical order) are: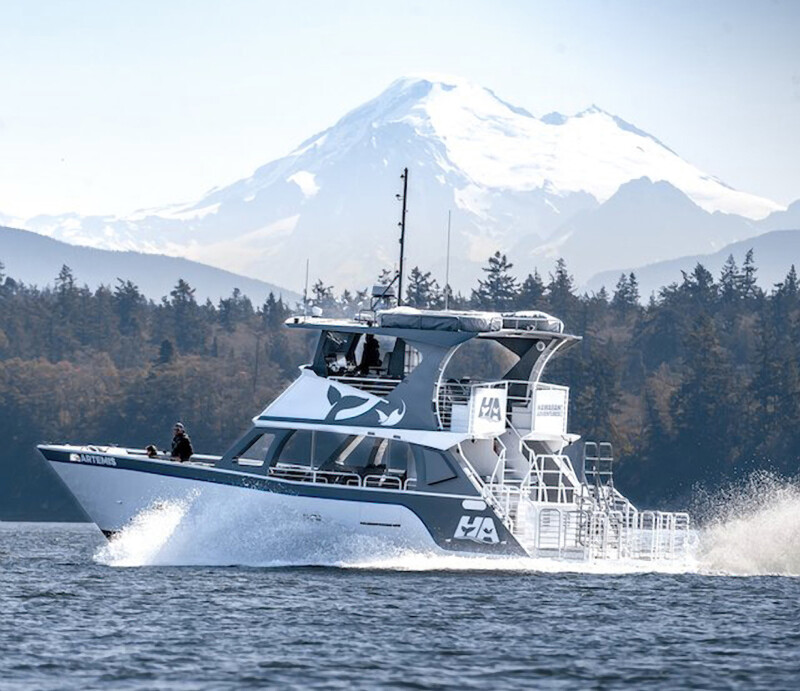 Artemis:
46'x16' Tour Boat
Builder: BRIX Marine, Port Angeles, Wash
Owner: Hawaiian Adventures Kona, Kailua-Kona, Hawaii
Designer: BRIX Marine, Port Angeles, Wash.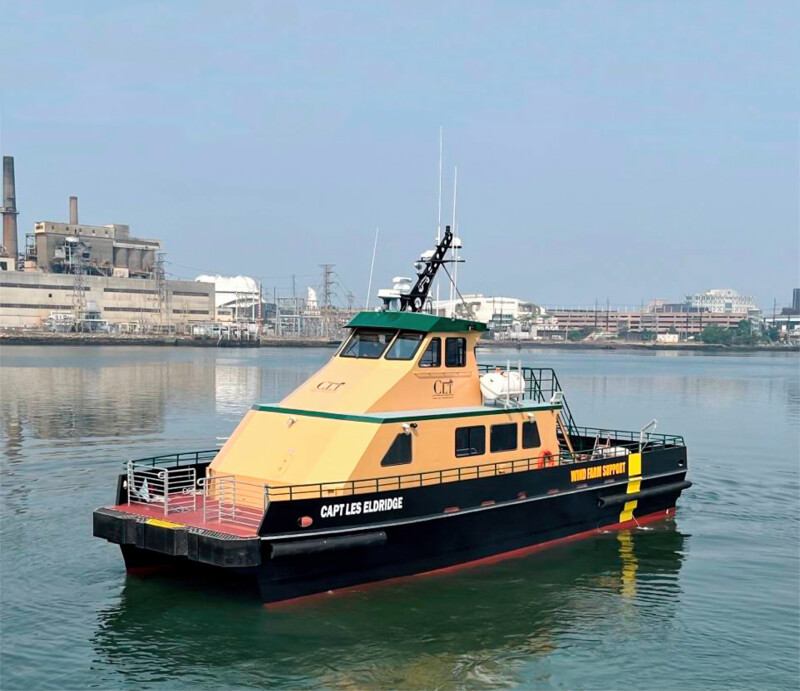 Capt. Les Eldredge:
62'x21'6"x20' Crew Transfer Vessel (converted charter fishing boat)
Builder: Hornblower Shipyard, Bridgeport, Conn.
Owner: Coast Line Transfers Inc., New Bedford, Mass.
Designer: Nautical Design & Consulting LLC., Berwick, La.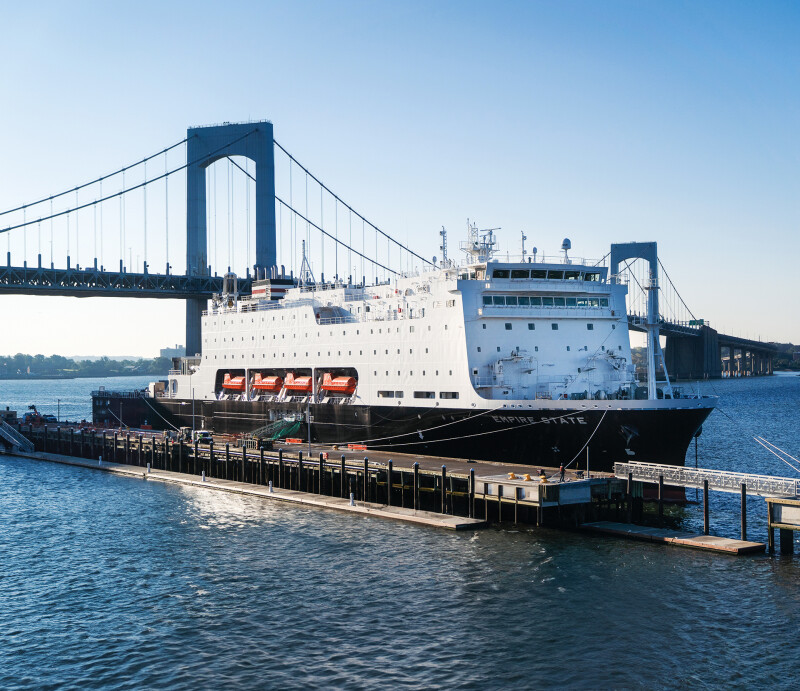 Empire State, Patriot State, State of Maine, Lone Star State, TBD
: 524.3'x88'6" (Security Multimission Training Vessel)
Builder: Philly Shipyard, Philadelphia
Owner: Maritime Administration, Washington, D.C.
Designer: Herbert Engineering (guidance design), DSEC (detail and function design), TOTE Services, Philly Shipyard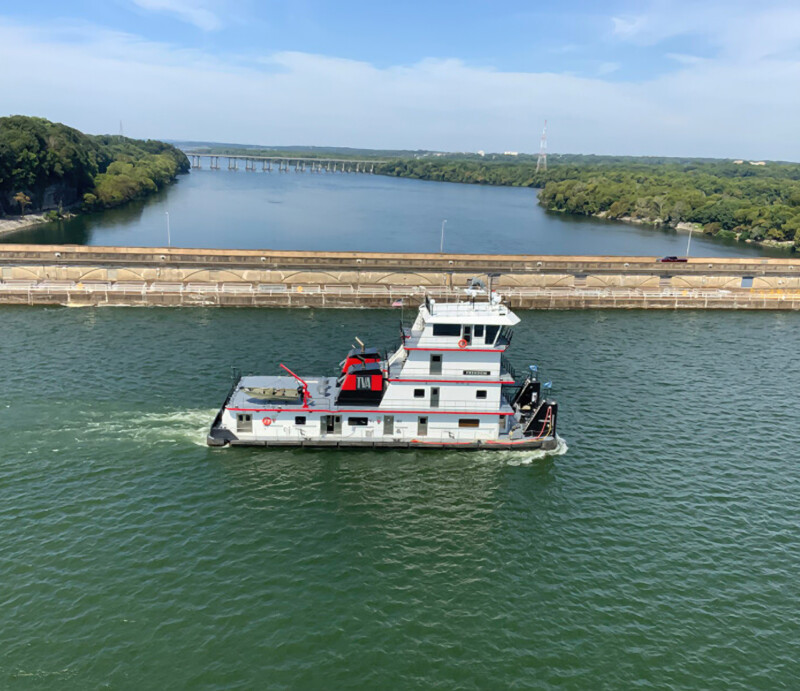 Freedom
: 100'x34'x10'9" Towboat
Builder: Vessel Repair, Port Arthur, Texas
Owner: Tennessee Valley Authority, Knoxville, Tenn.
Designer: Sterling Marine, Fairhope, Ala.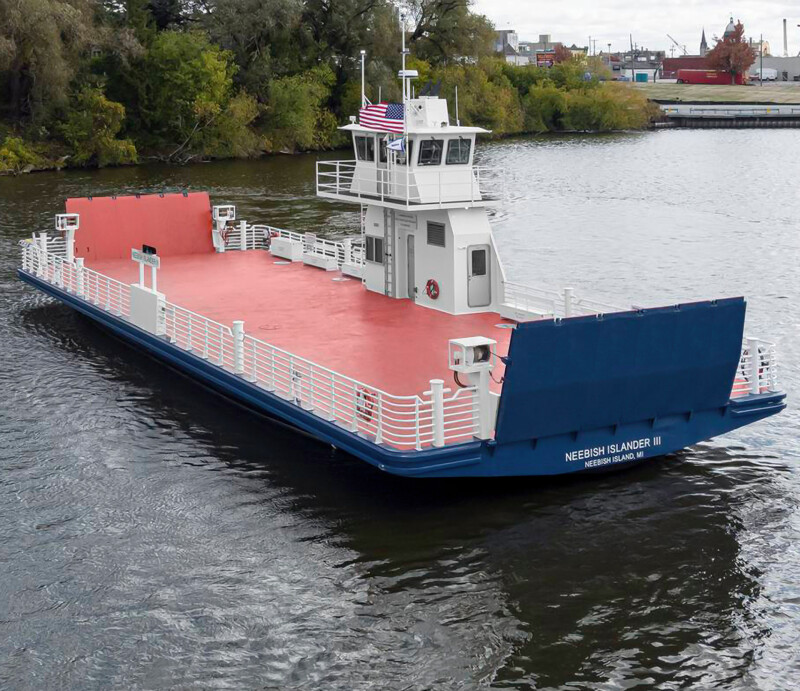 Neebish Islander
III: 92'x33' Car-Passenger Ferry
Builder: Burger Boat Co., Manitowoc, Wis.
Owner: Eastern Upper Peninsula Transportation Authority (EUPTA), Sault Ste. Marie, Mich.
Designer: Seacraft Design, Sturgeon Bay, Wis.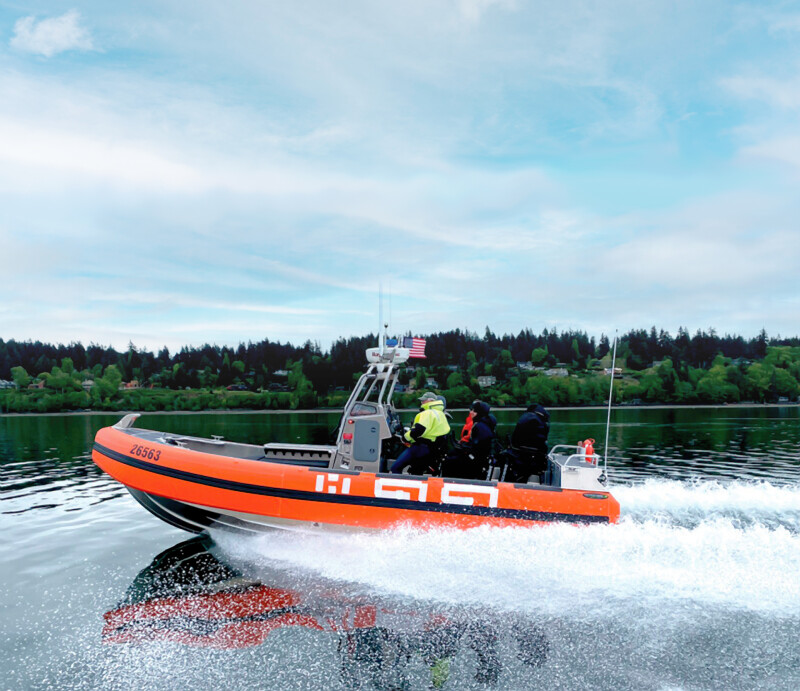 Over the Horizon Cutter Boats
: 25'6"x8'6" Patrol Boats
Builder: Inventech Marine Solutions, Bremerton, Wash.
Owner: U.S. Coast Guard, Washigton, D.C.
Designer: Inventech Marine Solutions, Bremerton, Wash.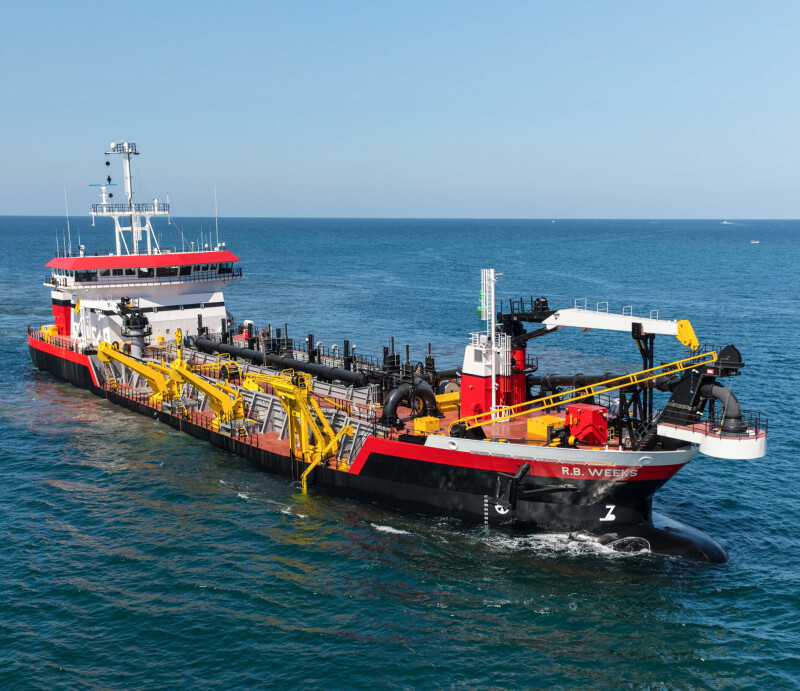 R.B.
Weeks: 364'6"x79'6"x27'3" Trailing Suction Hopper Dredge
Builder: Eastern Shipbuilding Group, Panama City, Fla.
Owner: Weeks Marine, Cranford, N.J.
Designer: Royal IHC, Netherlands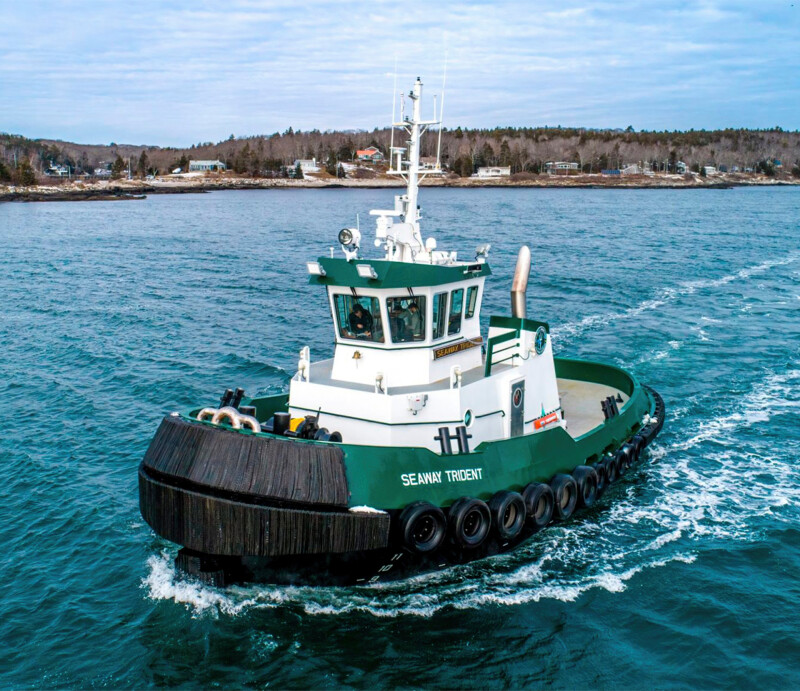 Seaway Trident
: 60'x28'x10'6" Tug
Builder: Washburn & Doughty, East Boothbay, Maine
Owner: Great Lakes St. Lawrence Seaway Development Corp., Massena, N.Y.
Design: Glosten, Seattle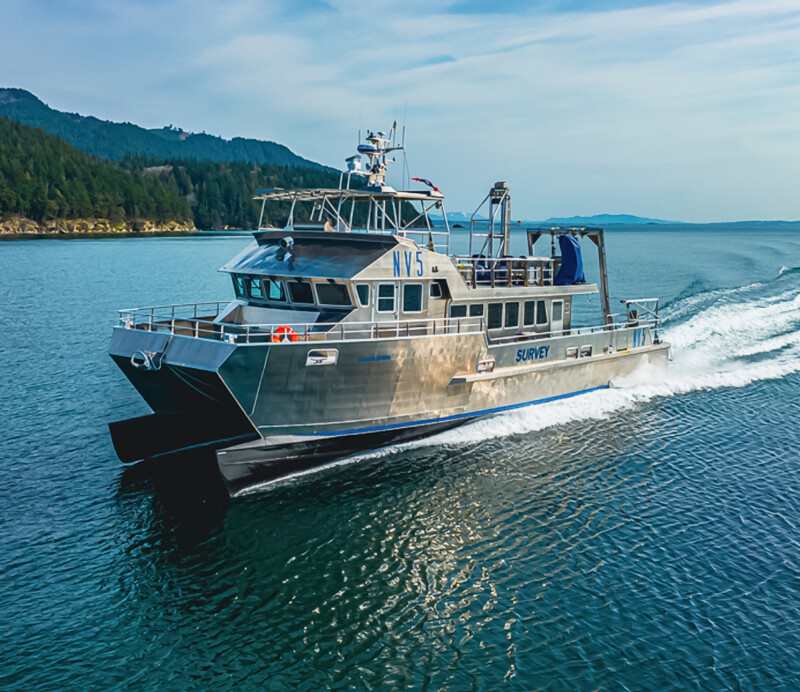 Shackleford
: 73'x26.7' Wind Survey Vessel
Builder: All American Marine, Bellingham, Wash.
Owner: Geodynamics, Newport, N.C.
Designer: Teknicraft, Auckland, New Zealand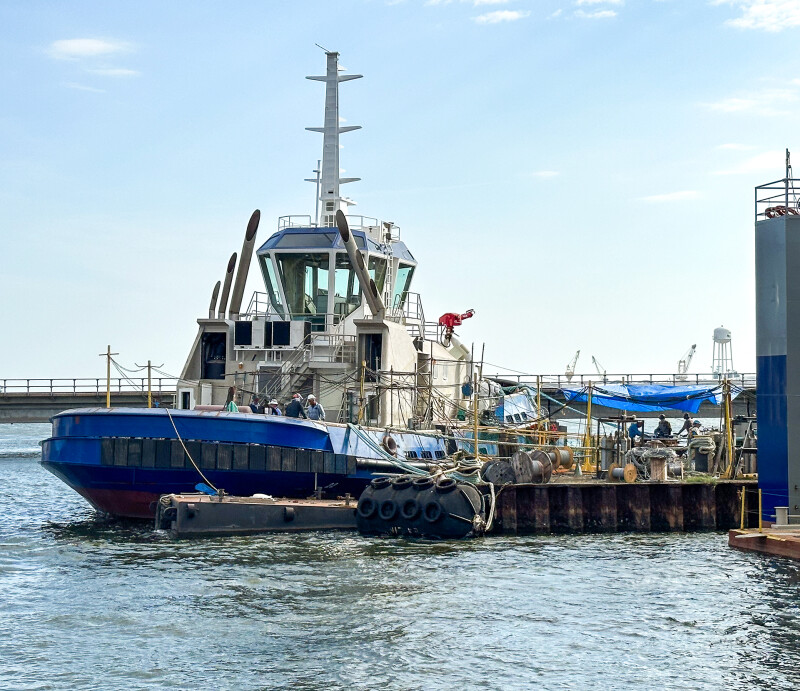 Signet Sirius, Signet
Capella: 103'4"x45'6"x15'7" Rotortugs
Builder: Signet Shipbuilding & Repair, Pascagoula, Miss.
Owner: Signet Maritime, Houston
Designer: Robert Allan Ltd., Vancouver, British Columbia