Want something different for your steel workboat? How about a marine paint whose effective lifetime is measured in decades and not a few years? Two to three decades, 20 to 30 years, is what Jotun says you get with the Jotacote Universal S120 epoxy.
This is a solvent-free epoxy coating first unveiled four years ago in Europe and South Korea after 13 years of research and development. Jotun's S120 epoxy can be used as a one-coat system, or as a primer for regular paints and antifoulants.
The key to its longevity, adhesiveness, and flexibility is its patented Covallox technology that uses covalent bonds instead of relying on hydrogen bonds to adhere the coating to steel plating.

"This gives a double locking mechanism," said Steven Feldman, Jotun's director of business development, "where you still have hydrogen bonds you now have covalent bonds, which is a chemical bond 10 times stronger than the typical hydrogen bonds." With a coating dependent solely on hydrogen bonds when the coating is damaged down to the steel there will be undercutting and "the rust starts creeping under the coating and lifts it."
With the Jotacote Universal S120 epoxy, there will be rust where the steel is exposed "but the creeping of the rust underneath the epoxy is stopped almost entirely from breaking the bond and going any further," Feldman said.
The next obvious advantage of a paint that lasts 20 years, said Feldman, is the labor, paint, and money it saves. How much? "Quite a lot," he said. Also, being solvent-free, the Jotacote Universal S120 epoxy is safe for use in a shipyard by those applying the coating and "substantially reduces fire potential."
The S120 epoxy is applied the same way any epoxy is applied ­— by brush, roller, or sprayed on — and when used as a primer accepts most topcoats.
Currently, the Jotacote Universal S120 is available in gray and buff colors. The latter being a light-sand color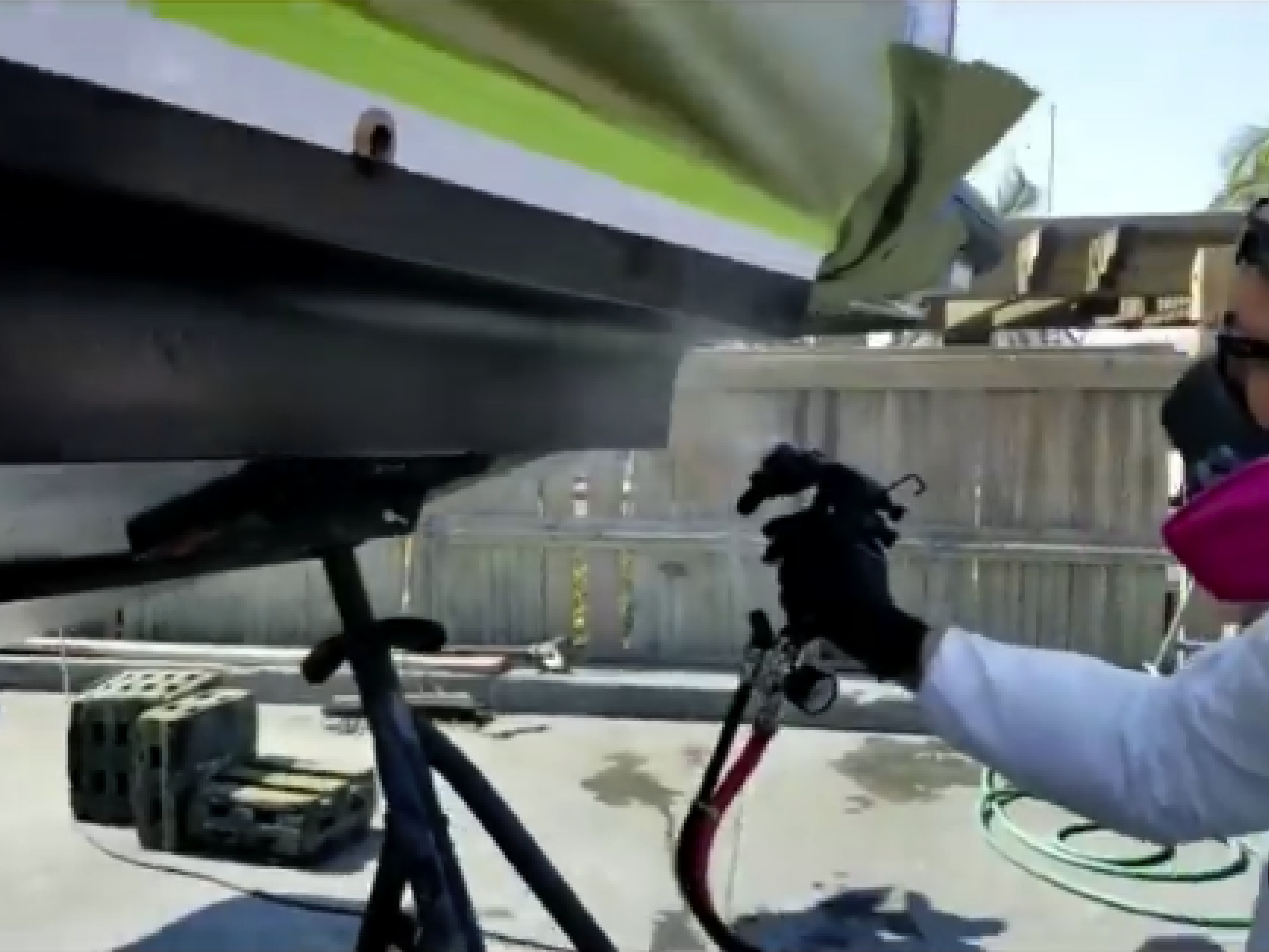 COVAL
The paint company Coval, after a change of ownership in 2020, relaunched its marine coatings products this past June. Coval Marine & Hull Coat is a "single component, thin filmed clear coat," bottom paint with "no pesticides or heavy metals," said Coval's Jason Dixon. It's naturally anti-corrosion and anti-fouling and "works through a very slick surface that marine life can not attach to" by creating nano-sized particles that crosslink with the hull, thus decreasing drag and preventing marine growth.
Hull Coat is designed for surfaces below the water line and can be applied to aluminum, steel, and fiberglass gel coated hulls but not to wood. Only one coat is required if applied properly.
Seeking to expand its applications, Coval is teaming with the Port of San Diego, whose waters have been found to have levels of copper exceeding the 3.1 mg/L limit permitted under the Clean Water Act, to see how well Hull Coat "encapsulates copper-based paint," and prevents the copper from leaking into the water, said Dixon. The Port of San Diego's goal, according to the American Coatings Association, is to bring the harbor into regulatory compliance for copper by 2022.
Hull Coat is marketed as an anti-corrosion, antifoulant paint but not yet as one that prevents copper leakage, pending tests in the Port of San Diego.
Coval will be taking its marine coatings lineup to the WorkBoat Show in December.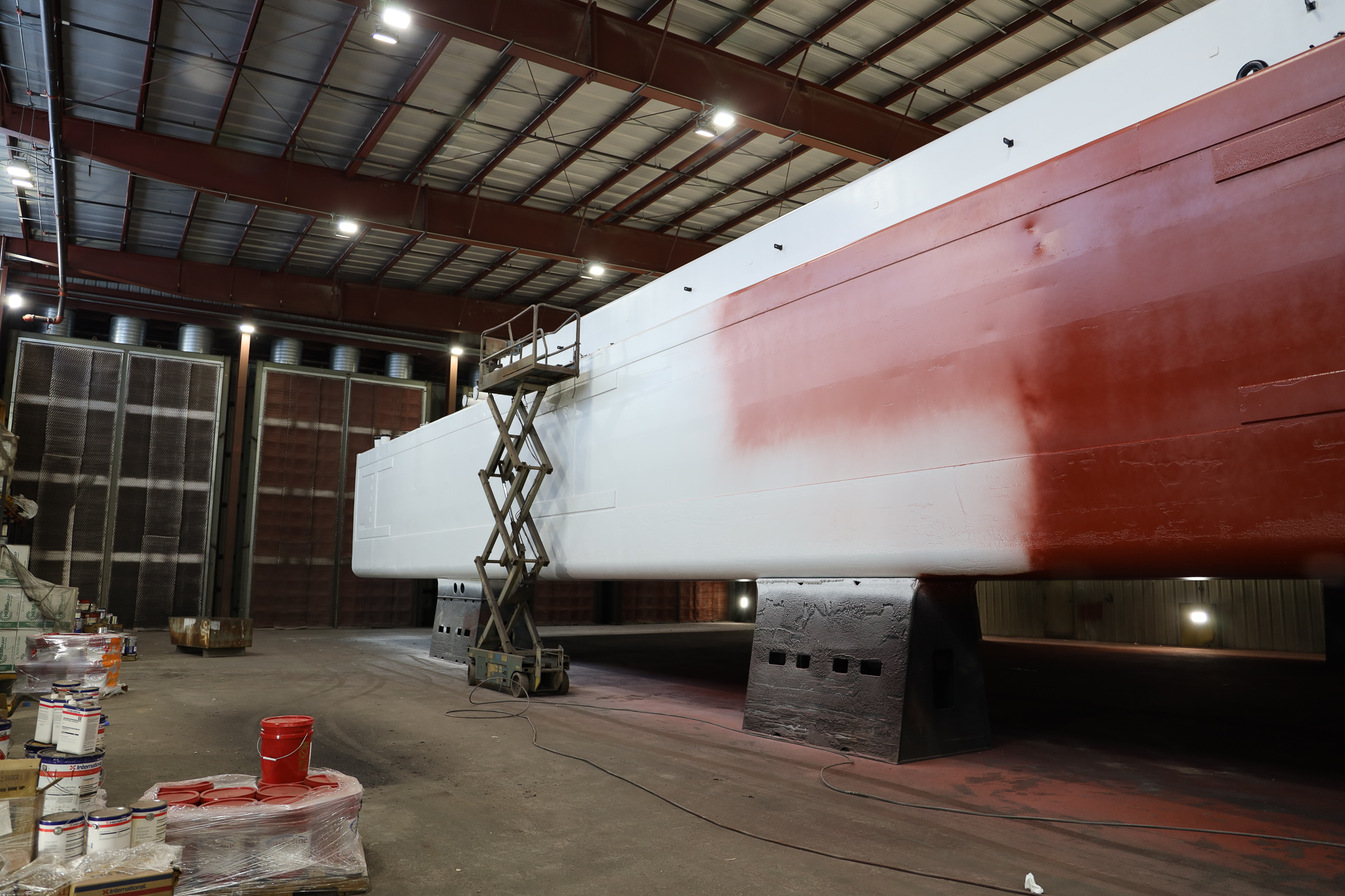 CARBOLINE
Carboline has introduced two new coatings since mid-2020. The first, Rustbond PS, is a low-VOC primer that came out in December 2020. It's a major upgrade of Carboline's earlier Rustbond coating that's been available for many years. Rustbond PS utilizes an advanced resin technology that allows a topcoat to be applied faster and cure faster at lower temperatures. "It cures down to 35 degrees Fahrenheit," said Gus Badalamenti of Carboline.
Rustbond PS was designed for vessel owners who need to be able to apply a topcoat the same day as the sealer. The fast-drying Rustbone PS primer allows them to do that, especially when having to work in colder temperatures. "That was a big feature," said Badalamenti.
RustBond PS's low-VOC formulation and penetrating properties comes in handy when there's only a minimal amount of time and, maybe, money, to prepare surfaces beyond removing loose coatings and corrosion. "Apply the coating right over that," said Badalamenti. "You don't have to take it down to the bare metal."
Rustbond PS, he said, "has really low stress. It doesn't tend to pull on coatings, so they don't start to lose adhesion in the future." Thus, it can be applied over old coatings and tightly adhering rust and prevents delamination and peeling of old coatings.
Carboline's second new coating, Carbocoat 75, was introduced in May 2020. It's a high-gloss alkyd finish coat that can be applied directly to metal without a primer. With corrosion inhibiting properties it can be its own self-primer for steel or aluminum plating, though in that case two coats are recommended.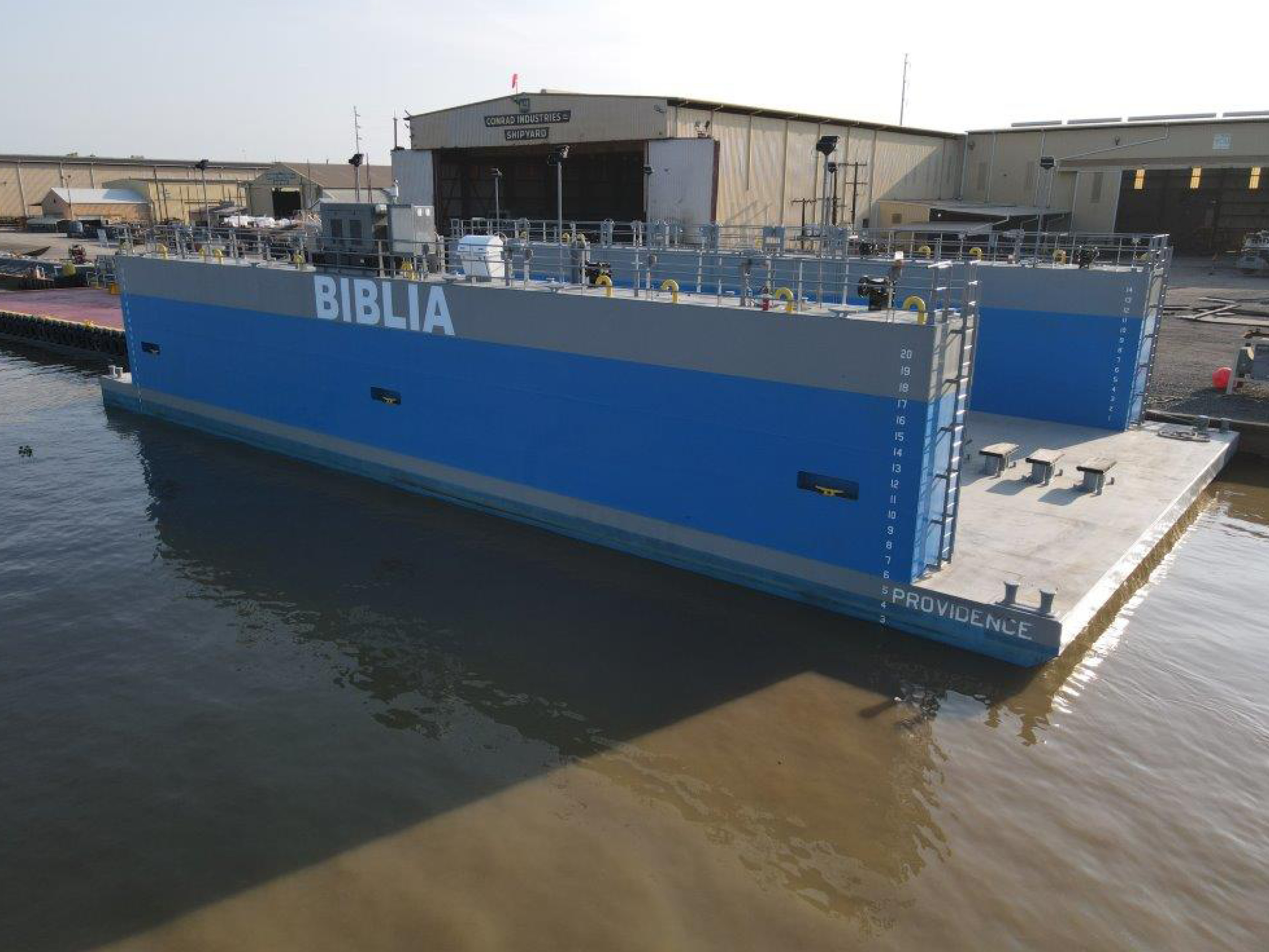 SHERWIN-WILLIAMS
Normally, once the epoxy primer coat is on the hull, you have a couple of hours before applying the antifoulant coating to ensure proper adhesion between it and the primer coat. That's a small window of opportunity, especially when operating in areas known for heat, humidity and sudden rainstorms that can affect drying times.
But now Sherwin-Williams takes some of the stress out of that job with its SeaGuard Tie Coat Epoxy, introduced last year as a primer for an antifoulant coating. Once it is on the hull, instead of a few hours, you now have four days to apply the antifoulant, said Matt Heffernan of Sherwin-Williams.
A Sherwin-Williams coating that's been in use for over 20 years but was only introduced to the commercial marine market early this year is Fast-Clad ER epoxy. The development of Fast-Clad ER began in the mid-1990s when Sherwin-Williams began working with the Navy to develop an ultra-high solid, single coat liner for the insides of fuel tanks, seawater ballast tanks, and petroleum tanks.
The Navy had been using solvent-based polyamide epoxies for tank linings with eight-year life expectancies. However, coating breakdowns often occurred within two years. The Navy's bill for tank and void corrosion repair could be as high as $250 million a year.
Sherwin-Williams worked with the Navy to develop one of the first military-spec ultra-high-solids linings. That eventually resulted in Fast-Clad ER, an ultra-high-solids epoxy amine coating that can be applied in a single 20- to 30-mils coat.
Fast-Clad ER's benefits include pit filling capabilities and high flexibility to handle the stress of loading and unloading. It dries within four hours and has a "15- to 20-year service life," said Heffernan.