The International WorkBoat Show (IWBS) is thrilled to welcome back the Maritime Throwdown (MTD), as a featured regional event along the annual stage. In an exclusive interview with Capt. Kenny Brown, founder of MTD, we hear firsthand what IWBS attendees can expect at this year's event.
Capt. Brown emphasized the distinctiveness of the competition's approach.
"Maritime Throwdown isn't just about throwing lines; it's about mastering the skills necessary to handle lines efficiently. Our focus spans far beyond simple throws of varying distances. We delve into intricate aspects such as single and double part configurations, high and low tie-offs, and even introduce challenges with different obstacles. What began as a technical pursuit has evolved into a captivating sport that incorporates skillsets and promotes adherence to safety protocols," said Brown.
Within the first three years of the Maritime Throwdown, Brown uncovered a noticable void in skills within the industry. "It struck me that many individuals lack these fundamental skills. The emphasis often rests on self-proclaimed competence rather than objective assessment of abilities," said Brown.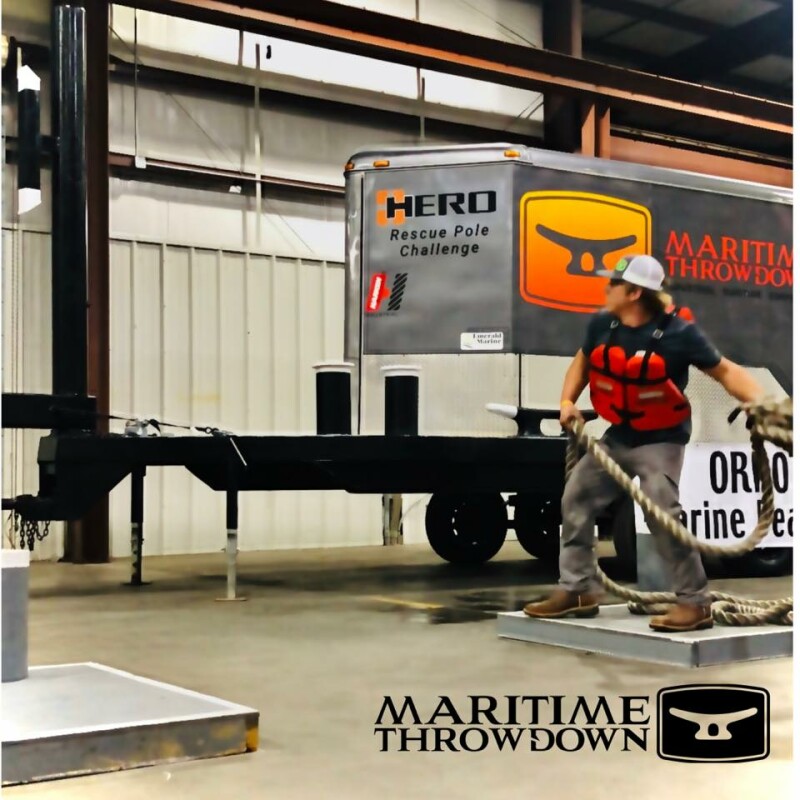 Overtime, Brown increased the event standards to eliminate subjective judging, and he emphasized certain criteria such as hand and foot placements, line awareness, and disqualifying participants who inadvertently step off the platform. For each obstacle and challenge that is incorporated into the Maritime Throwdown, Capt. Kenny Brown has experienced on the water, firsthand. "The evolution of the MTD over the years has transformed it from a simple speed-based competition to a scoring system that highlights specific skillsets."
Competition winners at IWBS will secure automatic entry into the finals, set to take place at the Inland Marine Expo in Nashville, Tenn. next April. There, a substantial $10,000 prize will be split among the top three winners.
"The focus isn't sheer strength, but saftey and technique. We have a pool of some of the most adept line handlers within the industry, and none of them regard the course as anything less than challenging. It's truly astounding. We're offering a significant prize of $10,000, even though the farthest throw spans merely ten feet. The real challenge lies in executing a ten-foot, two-part throw that lands within a two-inch gap," Capt. Brown exclaimed.
The Maritime Throwdown challenge will be open to all IWBS exhibitors and attendees regardless of background or skill level. Whether you're looking to compete for prizes or you're seeking the simple joy of participating, the Maritime Throwdown booth at this year's International WorkBoat Show promises an experience not to be missed.