February 23, 2022
Hauling liquid cargoes via ATBs continues to evolve
Articulated tug/barges were rare 50 years ago. Tankers usually handled those jobs. Today, the small to medium tankers carrying liquid cargoes along the U.S. coastal routes are fewer because of advances in ATB unit design and construction.
Crowley Maritime, for example, has 40 double-hull tank vessels currently in operation — 23 tankers and 17 ATBs — with a combined capacity of more than 12 million bbls. It's usually cheaper to operate ATBs than tankers because it takes a much smaller crew to operate an ATB, thus Crowley saves money on its most expensive commodity — labor costs.
ON THE WAYS
Last year, Crowley signed a long-term time charter with Shell NA LNG LLC for the construction and operation of a new, 416' U.S.-built, LNG bunker barge.
When built, the barge will be the largest Jones Act-compliant vessel of its kind, helping to expand current network capacity and meet demands for cleaner energy, Crowley officials said.
The vessel is being built at Fincantieri Bay Shipbuilding, Sturgeon Bay, Wis.
The LNG bunker barge will feature advanced technologies in cargo handling capabilities and increased transfer rates, including a state-of-the-art solution from Shell and Crowley Engineering Services to flexibly deliver LNG to various types of LNG containment systems.
The design will offer a capacity for 12,000 m3 (3.17 million gals.) to fully serve ocean carriers.
The vessel will become the second Jones Act-compliant bunker barge Shell has under long-term charter in the U.S. It is expected to be deployed to serve LNG-fueled ships that call at U.S. East Coast ports starting in 2024. With this barge, Shell continues to expand its global network for LNG bunkering, with 10 LNG bunker vessels currently under contract and plans to add further to its growing global fleet.
Earlier in the year, Crowley launched and christened the Qamun, a 55,000-bbl. shallow-draft double-hull ATB petroleum tank barge built at Greenbrier Marine, Portland, Ore.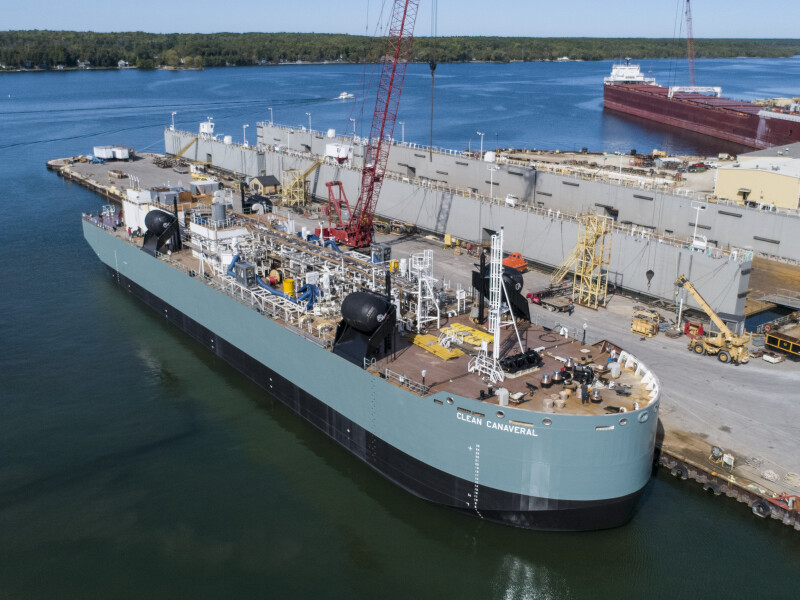 The 350'×88'×23' ATB petroleum barge, specifically designed for the Alaska fuels market, is now paired with Crowley's 108'×46'×16' pusher tug Aurora, which was built last year at Master Boat Builders Inc., Coden, Ala.
The 410' ATB has a range of 4,300 miles and is able to access most locations in Alaska, including those in waters as shallow as nine feet.
The Aurora/Qamun has a design speed of 9 knots. It incorporates modern technologies like Z-drive propulsion, Tier 4 engines, and has been equipped with 400-hp bowthrusters to maximize maneuverability in tight areas. Additionally, ship fenders and a specialized coupling system with a first-of-its-kind lightering helmet, allow for ship-to-ship lightering at a load rate of 6,000-bbls. per hour.
The vessel's double anchor system allows her to move close to the beach to reach undeveloped port and village sites.
The new ATB was specifically designed to meet Ice Class and Polar Code requirements to safely and effectively operate in Western Alaska year-round. The vessel can operate in winter ice conditions and temperatures as low as -20°.
The barge's 55,000-bbls. of oil cargo are carried in 10 tanks.
The Aurora has tankage for 81,150 gals. of fuel oil and 7,135 gals. freshwater.
Crowley Engineering Services provided on-site construction management using an Alaska-specific design by Jensen Maritime.
Rick Meidel, vice president and general manager of Crowley Fuels, said the Qamun, paired with the Aurora, "will bring a new generation of cost-efficient, sustainable service for Alaskan communities and business customers. Teams at Crowley and Greenbrier have worked hard together to ensure this vessel design and its construction delivers exceptional service to ensure that, high-quality, life-sustaining fuel supply continues to reach across the most remote parts of the state on time."
Fincantieri Bay Shipbuilding delivered the 340' LNG bunkering barge, Clean Canaveral, to Polaris New Energy in December.
Shipyard officials said the 5,500 m3 ATB is the largest ever built in the U.S. and will soon be followed by another barge of similar size for Polaris.
Just a month prior, Fincantieri Bay Shipbuilding was awarded a contract from PNE Marine Holdings, an affiliate of Polaris New Energy, to build a second 5,500-m3 LNG bunker barge.
The new 340'×66'×32'10" ATB barge will be a sister vessel to the Clean Canaveral.
Demand for LNG fueling in the maritime sector is growing rapidly. Over the next several years 400 new vessels utilizing LNG are expected in service, the companies said, adding that LNG is the leading solution to fuel the maritime sector as the industry advances its sustainability goals through a transition to lower-carbon fuels.
Northstar Holdco Energy's growing fleet delivers LNG to cruise ships, container vessels, bulk carriers, car carriers, and tankers.
Polaris New Energy is the marine bunkering subsidiary of Seaside LNG Holdings, a subsidiary of Northstar Holdco Energy, focused on the production and delivery of LNG as a clean transportation fuel.
The new 5,500-m3 ATB will be fitted with four 1,375 CBM IMO Type C tanks and utilize a cargo handling system designed and developed by Wärtsilä.
"LNG is recognized as a clean, dependable, and competitively priced fuel for the shipping industry," Tim Casey, senior vice president – LNG for Northstar, said in a statement. "The completion of this sister vessel to the Clean Canaveral further distinguishes Northstar's capabilities to manage the last-mile logistics of LNG safely and effectively across the U.S. coastline."
McAllister Towing LNG Services LLC will operate the ATB Polaris/Clean Canaveral for Polaris New Energy. The 4,000-hp tug Polaris is fitted with a JAK-400 coupling system and is being built at Master Boat Builders Inc.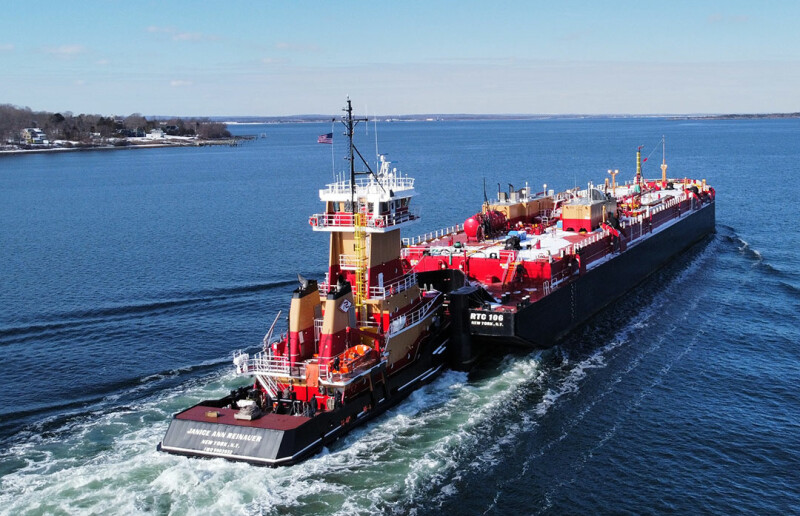 Senesco Marine delivered the EPA Tier 4 compliant ATB tug, Janice Ann Reinauer, to Staten Island, N.Y.-based tug-and-barge operator Reinauer Transportation in 2021.
The 4,200-hp tug was designed by Ocean Tug & Barge in cooperation with Reinauer. It is the 13th tug Senesco has built for Reinauer. The tug is designed to operate as part of an ATB unit with an Intercon coupling system.
The Janice Ann Reinauer is ABS classed, A1, Towing Vessel, AMS, certified to USCG Subchapter M requirements, and is fully SOLAS and ISM compliant.
Main propulsion comes from two GE 6L250, Tier 4 diesel engines connected to Nautican integrated propulsion units including high--efficiency nozzles, triple rudders, pre-swirl stators, and propellers through Lufkin reduction gears.
The electrical power plant consists of John Deere-powered ship's service generators including an emergency backup generator.
The Janice Ann Reinauer has been outfitted with spacious accommodations, galley, mess and working areas. Upon delivery, the tug went directly to work transporting product on the U.S East and Gulf coasts.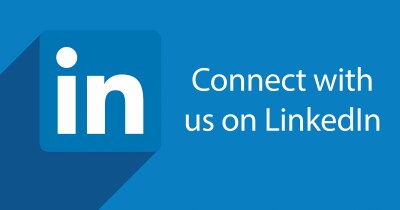 Get connected with WorkBoat on LinkedIn, follow us: https://www.linkedin.com/company/workboat-com