The Greenbrier Companies Inc., Lake Oswego, Ore., has named four-star Adm. Thomas B. Fargo, USN (ret.) to the company's lead director position. Fargo joined Greenbrier's board in 2015 as an independent director and has served as chair of the compensation committee since 2017.
Fargo assumes the role of lead director from Duane McDougall, who held the position from 2014 to January 2021. McDougall previously served as the CEO of forest products company Willamette Industries.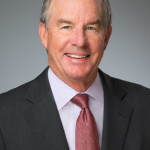 Adm. Thomas Fargo
McDougall serves on the board of Boise Cascade, where he was board chair from 2013-2015, and as lead director for privately-owned insurance and financial company, The Standard. He remains an independent director and member of all Greenbrier Board committees. Fargo continues as compensation committee chair and as a member of the nominating and corporate governance committee.
In 2020, Fargo worked with McDougall and the chairman of the nominating and corporate governance committee, Kelly Williams, to adopt a policy that upon the retirement of chairman and CEO William A. Furman in 2022, only independent directors will be eligible to serve as board chair.
"I am pleased to add the role of Lead Director and continue my contributions to Greenbrier," Fargo said in a statement announcing the appointment. "Our Board is deeply committed to member refreshment and good governance practices. Together with our other board colleagues, we will continue to pursue director and management succession planning, director education, board recruitment and socially responsible policies concerning respect for people and the environment. Active engagement with shareholders throughout the year continues as a top priority for our board and management team. We are deeply grateful to our shareholders for their confidence in Greenbrier."
Fargo joined Greenbrier's board of directors in 2015 as a retired military commander with subsequent private sector experience in defense, maritime and other transportation industries. As commander of the U.S. Pacific Command (2002-2005), he led the world's largest unified command while directing the joint operations of the Army, Navy, Marine Corps and Air Force in the Pacific Theater, a geographic area encompassing over six million square miles. In this role, Fargo acted as U.S. military representative for collective defense arrangements in the Pacific, ultimately responsible to the president and the secretary of defense through the chairman, joint chiefs of staff. Fargo's naval career included six tours in Washington, D.C. and extensive duties in the Pacific, Indian Ocean and Middle East, including serving as Commander-in-Chief of the U.S. Pacific Fleet and Commander of the Naval Forces of the Central Command based in Bahrain in the Arabian Gulf.
Fargo also serves on the board of directors for Hawaiian Electric Industries, Matson and USAA, the private, member-owned insurer and financial services company. In 2020, Fargo completed nine years as board chair of Huntington Ingalls Industries, America's largest military shipbuilder and manufacturer of nuclear submarines and aircraft carriers. He also earlier served on the boards of Northrop Grumman Corp., Alexander & Baldwin, Inc. and Hawaiian Airlines.