As happens from time to time, I bumped into Matt Nichols at the grocery store recently. Matt is the former second-generation owner of Nichols Brothers Boat Builders here on Whidbey Island in Puget Sound. He still works at the yard, even though he's no longer the owner, nor is he even the boss. That's Gavin Higgins, who used to work at Derecktor Shipyards in Connecticut and New York.
Anyway, Matt said, "hey, we're flipping a hull tomorrow, about 10, so come on by and take a few pictures for WorkBoat."
When I arrived at the yard Monday morning, the first person I saw was Bryan Nichols, Matt's son, who used to be part of the yard management (being co-president with his brother Justin for a while). He now works for Crowley in Seattle and had come over for a meeting at the yard, and to check out the boat flip.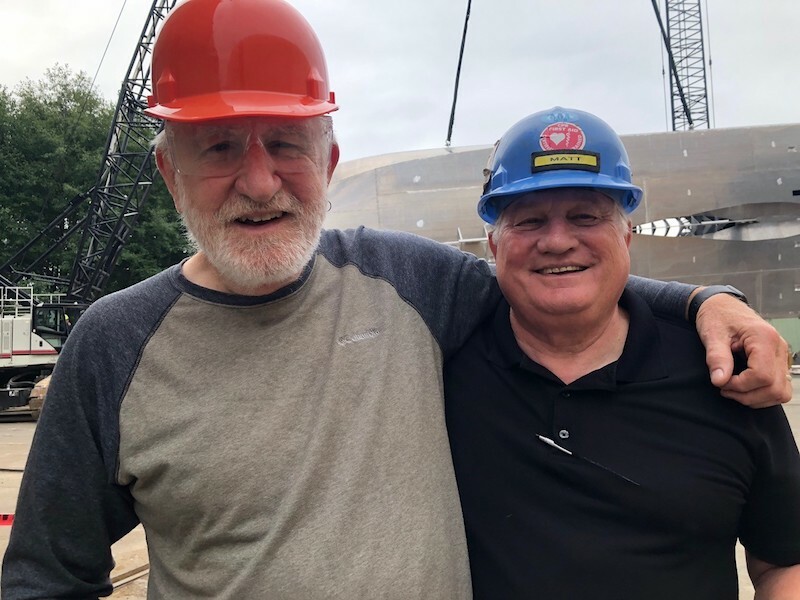 Hardhats and safety glasses on (but no masks, we were outside), a group of a dozen or so of us gathered behind construction tape and watched Nichols's crew carefully operate two large mobile cranes. The crane movements were smooth and precise. After lifting the 89'x28' aluminum hull from upside down to hanging vertically, one of the cranes was repositioned and the flipping was completed. It took about 90 minutes, during which time I talked with one of the partners building the boat. His name Jon Heiman, he lives in Long Beach, Calif., and his company is called Pacific6. He said the new boat will replace an almost totally inappropriate landing craft currently harvesting and hauling mussels grown fairly far out to sea, some seven miles from the beach.
Pacific6 owns a variety of businesses including media and health care. It even owns a record label (Park the Van Records). The offshore mussel farm is patterned after mussel farms in New Zealand that operate with boats like the one being built at Nichols, which was designed by a New Zealand naval architect. If all works as hoped, additional new mussel vessels will follow.
The new boat, to be called Pacific Alliance, is scheduled for delivery early next year. Heiman said the plan is to run the boat down the coast to Southern California on its own bottom in February.
Good luck with that.