National Ocean Industries Association President Erik Milito issued the following statement in response to the Biden administration's executive order establishing a one-year moratorium of new oil and gas leasing: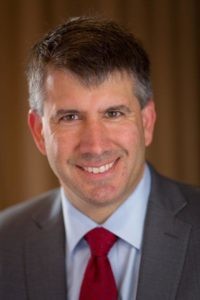 This decision is contrary to law and puts America on a path toward increased imports from foreign nations that have been characterized as pollution havens. Any pause of American energy opportunities will do untold harm towards American economic, energy and environmental progress. Reducing American offshore oil and gas development means lost jobs, increased greenhouse gas emissions and less funding for outdoor parks and recreation activities for urban, underprivileged communities. There is no shortage of negative consequences from this leasing pause.
The Gulf of Mexico is an American strategic asset, driving hundreds of thousands of jobs and billions of dollars of investment across every U.S. state. Billions of dollars are generated for Federal, state and local governments. The Land & Water Conservation Fund, and the host of climate-mitigating and environmental justice programs it provides for, receives virtually its entire funding from offshore oil and gas revenues, including new lease bids. This decision could also hamper long-term energy affordability. As Americans continue to rely upon all sources of energy for maintaining a high standard of living, reduced supplies can put upward pressure on prices.
While the executive order is framed as a step towards a climate solution, it pauses energy opportunities in a region that is already addressing climate and emissions goals. Gulf of Mexico production has a carbon intensity one half of other producing regions and the deepwater has the lowest greenhouse gas emissions of any source of oil and gas production. The innovators that define America's offshore energy industry are already contributing to the continued advancement of climate change solutions.
The Department of the Interior has a legal obligation to expeditiously develop America's energy resources. Instead of fulfilling this obligation and capitalizing on an American environmental and emissions success story, this decision delivers an opportunity to China and Russia. As China and Russia seize jobs and investment, their energy, which is produced without the same level of regulations and standards as the U.S., could very well win permanent geopolitical importance to the detriment of the climate and the environment.