October 23, 2023
Seaspan's Vancouver Drydock Embraces Welding Automation Technology to Revolutionize Manufacturing Processes
Seaspan's Vancouver Drydock is strategically located on the West Coast of North America, just north of the Canada-US border. The yard provides a full range of quality repair services and understands the importance of delivering vessels on time and on budget. Facilities include two Lloyds registered floating dry -docks and alongside pier space, a heavy machine shop with two 40 tonne overhead traveling cranes and lathes, capable of handling shafts up to 18 metres (50 feet). The need to be more efficient, deliver projects quickly and at a lower cost, is especially important in the shipbuilding industry. As well, new regulations mandated by the International Marine Organization (IMO) have resulted in many new system installations that will require implementation over the next five to 10 years. Many of these systems are related to environmental concerns, with Vancouver Drydock's most recent project, the completion of the Ballast Water Treatment System upgrade, being a prime example. Seaspan recently installed Novarc's SWR to help complete the Ballast Water Treatment System at their Vancouver Drydock. While the work itself was a new type of refit project for Seaspan's Vancouver Drydock, according to Seaspan, the Novarc welding automation technology used in the installation process was an even more exciting and innovative first for the yard.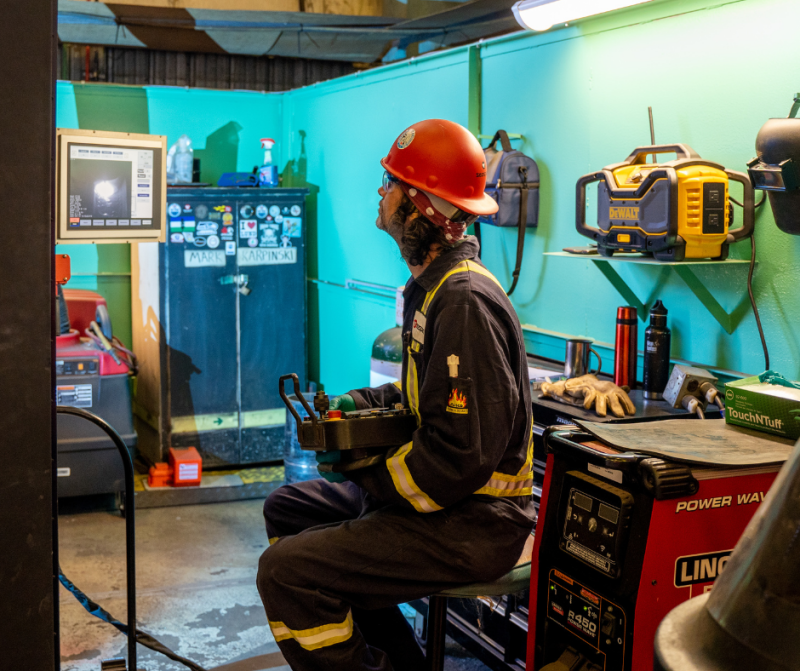 The Ballast Water Treatment system was installed with the assistance of Novarc's SWR. For Vancouver Drydock, automation solutions like Novarc's Spool Welding Robot play a key role in delivering the projects faster, and with a lower cost. While some shipyards are slow to grasp new technology, Seaspan knew that it was embracing technology that had the potential to give the company a significant leading edge in an increasingly competitive market.
The Novarc Solution
Seaspan's Vancouver Drydock was looking to find a technology that offered both productivity and quality improvements for pipe fabrication when they came across Novarc's Spool Welding Robot (SWR). With no programming knowledge required, the collaborative Spool Welding Robot works with a human operator to weld from root to cap automatically without the need to shut off the arc, and delivers consistent high -quality welds, every time.
"We did look at a couple of other options, but they were very minor improvements on current technologies. The Novarc product offered a complete further step," says Paul Hebson, VP & General Manager at Vancouver Drydock.
The company's current water treatment system project involves welding and installing a variety of pipe spools (about 80-90) and installations on ships. With Novarc's SWR, welders at Vancouver Drydock are able to generate pipe joints in about an average of 40 minutes; a job that used to take four and a half hours.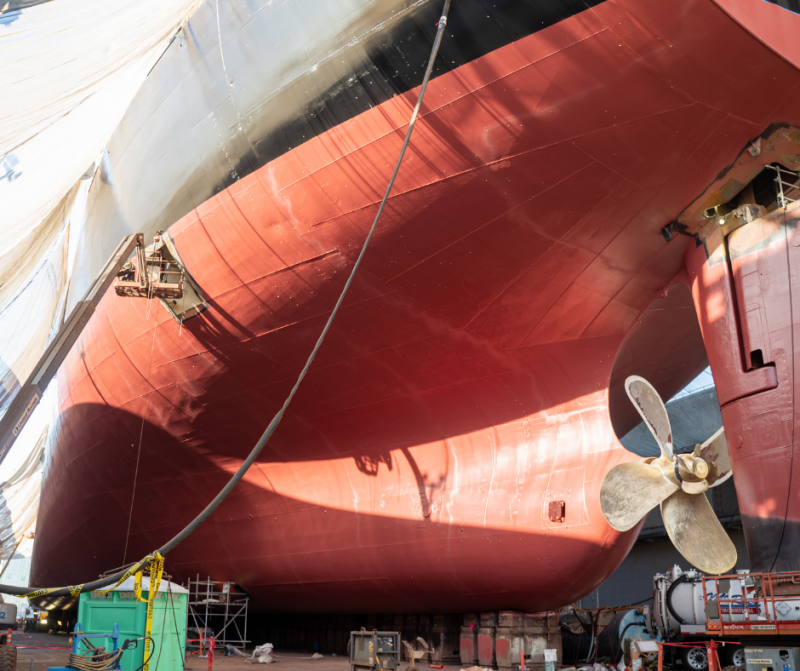 The Bottom Line
By implementing Novarc's Spool Welding Robot, Vancouver Drydock was able to increase their productivity by over 400% using the SWR, and achieve consistent X-Ray quality welds, every single time.
Productivity Improvements
"In terms of productivity improvements, in other areas we were looking at the traditional 15-20 per cent improvement, while the Novarc solution is a several hundred per cent improvement," says Hebson.
By implementing Novarc's Spool Welding Robot (SWR), Vancouver Drydock has been able to shorten their project timeframes and not only decrease their production costs, but save money for their customers. "We compete for and win work in three ways: price, quality, and time. For our customers, the daily service costs are tens of thousands of dollars a day, so two to three days saved is a huge return," says Hebson.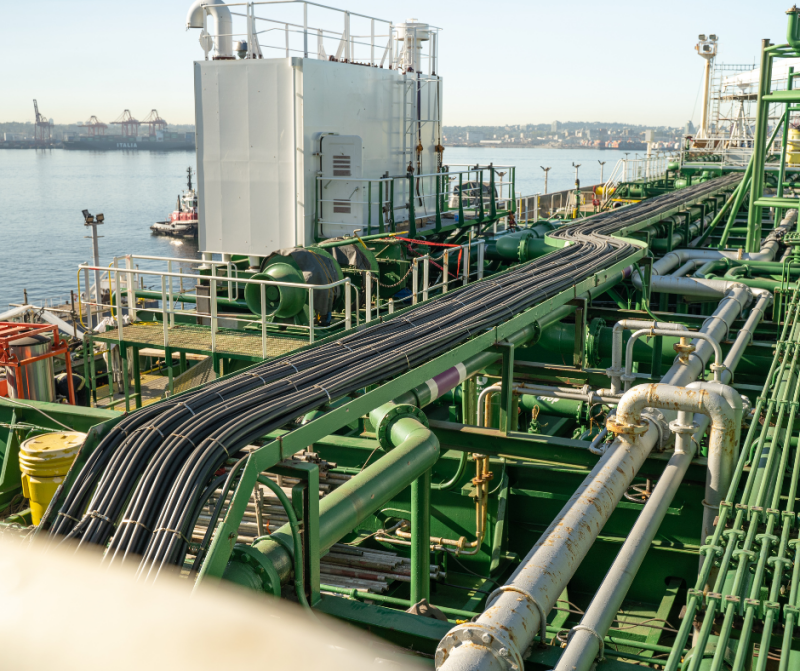 About Novarc Technologies
Novarc Technologies is a full-stack robotics company specializing in the design and manufacturing of cobots and AI-based machine vision solutions for autonomous welding. Novarc's Spool Welding Robot (SWR) is the world's first of its kind in pipe welding applications. As a proven pioneer in the field, Novarc's team is dedicated to solving challenging welding automation problems that improve customers' bottom line. Unlike other welding solutions, Novarc's flexible technology is capable of welding a variety of joints, with fewer space restrictions, where operators interactively make adjustments during the weld without the need to pre-program. Visit us at www.novarctech.com.