Moving Commerce on the Waterways: A Look at the Inland Vessel and Barge Market
It was an unprecedented year for the barge industry, with demands to continue operations during a global pandemic forcing inland barge and towing companies to adapt, adjust and rethink their operations in many new ways.
Over the past year, a relatively insular industry which works as a quiet transportation motor of the U.S. economy, has found itself reaching far outside its bubble — conferring with safety and hygiene consultants in formulating Covid-19 safety and sanitation protocols, all in addition to being dealt a blow due to a record-breaking number of extreme hurricanes.
As a whole, the inland industry learned many things in 2020 and the first part of 2021 that could remain into the future: setting up work-at-home operations for land-based employees, doing Coast Guard vessel inspections virtually, and establishing health protocols that will be useful in keeping workers healthy in many other situations.
Now we look to the future and the possibility of as much as $17 billion for waterways and port improvements under President Biden's proposed infrastructure proposal.
Join our panel of experts as they discuss what the future holds for this motor of the U.S. economy.
Speakers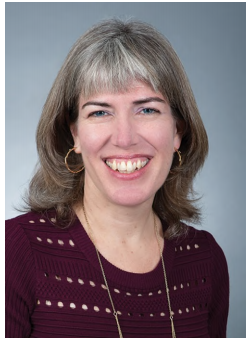 Jennifer Carpenter, President & CEO, The American Waterways Operators
Jennifer A. Carpenter is the president and CEO of the American Waterways Operators (AWO), the national trade association representing the inland and coastal tugboat, towboat, and barge industry.
Carpenter joined AWO in 1990 and became president and CEO in January 2020. Before assuming her current position, she worked her way up the hawsepipe from government affairs assistant to executive vice president and COO, holding a series of progressively responsible positions including manager-regulatory issues, director-government affairs, vice president government affairs, executive VP and others. She served for 13 years as a member of the congressionally authorized Towing Safety Advisory Committee, has received two Meritorious Public Service Awards and a Public Service Commendation from the Coast Guard for her contributions to TSAC and the Coast Guard-AWO Safety Partnership.
She is a board member of The Seamen's Church Institute and the American Maritime Partnership.
Carpenter holds a B.S. in international relations, law and organization from Georgetown University, an M.S. in conflict analysis and resolution from George Mason University, and was a Georgetown University China Studies Fellow at National Chengchi University in Taipei, Taiwan. A native of St. Louis, Ms. Carpenter resides in Alexandria, Va., with her family.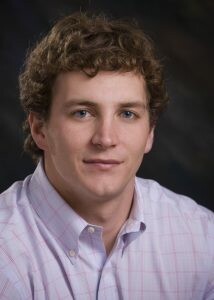 Austin Golding, President, Golding Barge Line
Austin Golding is the president of Golding Barge Line, Vicksburg, Miss. He is the third generation of his family to join the family business.
The business traces its roots back to his grandfather, Thomas Golding, who began his career in the marine transportation business when he partnered with the Brent Family from Greenville, Miss., to form the Guatemala-Memphis Line. The partners purchased a small ship and began operating it from Guatemala to Memphis, Tenn. In 1965 Thomas Golding started a shipyard and drydock facility in Vicksburg known as Big River Shipbuilding. From there, they diversified into the operation of boats and tank barges which formed Ole Man River Towing.
Austin's father, Steve Golding, the CEO of GBL, joined the family business working on the drydock at Big River Shipbuilding and onboard boats at Ole Man River Towing until 1995 when he formed Golding Barge Line.
Austin joined the family business in 2009, working onboard Golding towboats after graduating from Mississippi State University. He had grown up in and around the barge industry, so this work came naturally to him. Austin has worked in every department within GBL and knows the industry very well. Golding Barge Lines is fully equipped with state-of-the-art equipment which matches its dedicated team of talented employees with years of experience in the tank barge industry.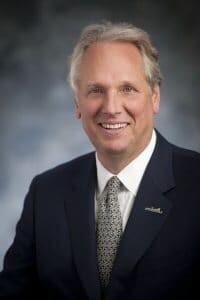 Peter Stephaich, Chairman & CEO, Campbell Transportation Company, Inc. and Blue Danube
He joined the company in April 1995. Stephaich is also on the Board of Directors of Blue Danube, a position that he has held since 1982.
Blue Danube is a closely held, private holding company, based in Pittsburgh that is engaged in the river transportation industry. Campbell Transportation Company (CTC) has approximately 500 employees, owns and operates 50 boats, 1,200 barges and two shipyards.
Stephaich also serves in a number of advisory capacities in other family-related businesses. These primary responsibilities include money management and real estate developments in both the U.S. and abroad.
Prior to moving to Pittsburgh in 1995, Stephaich lived in Europe and New York City where he worked for various financial institutions, including Bankers Trust Company.
Stephaich has served the barge industry for over 30 years in a number of key roles:
Past Chairman of the Waterways Council. Inc.
Past Chairman and Past Treasurer of the American Waterways Operators
Past Chairman and Trustee of the National Waterways Foundation
Commissioner and Vice Chairman of the Port of Pittsburgh Commission
Chairman of the Allegheny Institute for Public Policy
Allegheny Foundation, Trustee
A native of New York City, Stephaich earned his bachelor's degree from Middlebury College and his MBA in finance from New York University. Stephaich has lived and traveled extensively abroad and speaks five languages. He has two adult daughters and currently lives in Pittsburgh.
Moderator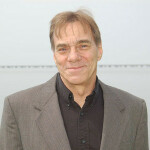 Ken Hocke, Senior Editor, WorkBoat Magazine
Ken Hocke has been the senior editor of WorkBoat since 1999. He was the associate editor of WorkBoat from 1997 – 1997. Prior to that, he was the editor of the Daily Shipping Guide, a transportation daily in New Orleans. He has written for other publications including the Times-Picayune. He graduated from Louisiana State University with an arts and science degree, with a concentration in English, in 1978.
---
Sponsored by:


KENT is the trusted leader in commercial and marine safety, leveraging our 60 years of experience. We continue to innovate in order to offer quality, technologically-advanced products, while also maintaining our tradition of introducing new, improved products to you, our customer.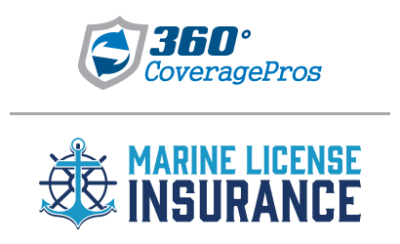 Marine License Insurance and Professional Liability Insurance from 360 Coverage Pros safeguards USCG-licensed officers facing situations that place their licenses or livelihoods at risk. Backed by "A+" rated Berkley Offshore, applying is fast, easy and affordable, starting at $25.83/month.

With a strong marine heritage dating back more than 100 years, Cummins continuously brings innovative and reliable solutions to marine applications. Cummins marine engines and generators provide power to boats of all sizes around the world.