Free Webinar: Maritime connectivity and how Viasat is changing the game for commercial vessels
Download Viasat's free webinar to learn more about how we are changing the game for commercial vessel Wi-Fi connectivity.
Viasat wants to connect everyone and everything with a game-changing connected experience. We've been working with the world's biggest airlines and fastest business jets, and have supplied Government maritime customers for many years. We are now bringing high-performing internet that you would expect on land, to the private maritime world including workboats, energy, and commercial vessels. We offer a hardware and service bundle that's fast, reliable, with no artificial speed limits. And we're only getting started.
Download this webinar to learn:
How Viasat is bringing high-performing internet experience to the sea.
Deliver an office-like internet experience to be productive and keep operations moving on the high-seas.
Why our focus on user experience ensures that we deliver a game-changing connected experience at sea for both operations and crew welfare.
Our development roadmap, featuring our upcoming VS-3 satellite constellation.
This webinar will be valuable to commercial vessel operators, captains and crew
Contact Info
Contact the Viasat Maritime team today.
Email: [email protected]
Tel: +1-415-4-VIASAT (842728)
Web: maritime.viasat.com
Speaker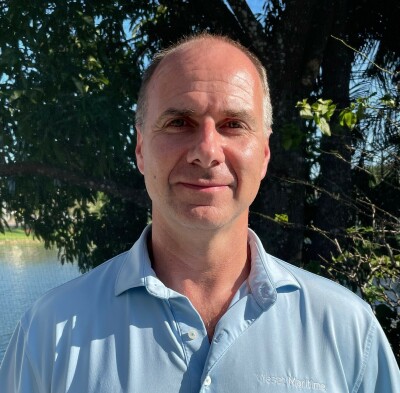 Eric Verheylewegen
Director, Maritime Business Development, Viasat
Eric Verheylewegen has over 25 years of experience in the satellite communications industry in a variety of roles. He is Director of Maritime Business Development in Viasat's Commercial Mobility business unit.

During his career, Eric has launched many groundbreaking satellite products and services, working with all the major verticals including Maritime, Government, Resources, Utilities, and Media. He has successfully established and developed global distribution networks for several major players in the industry.

Eric is passionate about applying satellite communication technology to improve people's life, safety, and efficiency.