Houma, LA: Eagle Control Systems worked with Main Iron Works and Ingram Barge Company on the new construction of Ingram Vessel, Adrienne M. Moore that resulted in a very successful sea trial on March 19, 2021.
Services Provided by Eagle Control Systems:
We provided an Automatic Transfer Switchboard, Machinery Alarm System, Captain Down System, General Alarm System, Fire Alarm System, and a Full Electric Over Hydraulic Steering System.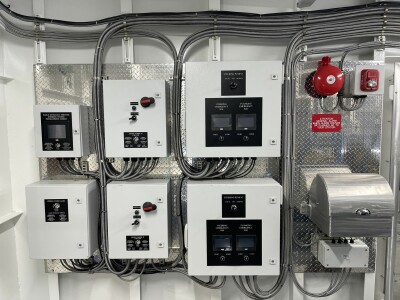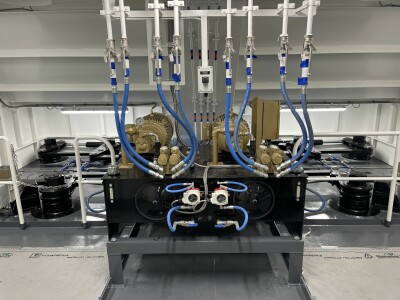 With communication between Eagle Control Systems, Eagle Hydraulic Services, Main Iron Works, and Ingram Barge Company we were able to design all of these systems to the customer's specifications.
We are proud of the flawless workmanship shown as the sea trail was a success!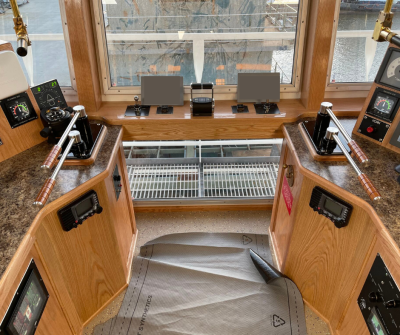 About Eagle Control Systems:
Eagle Control Systems has over 30 years of experience in the marine industry. Starting as a small company in 1987, we have grown to accommodate the unique demands of our customers to provide a motivated and professional marine service. With over 50 years of field experience, we know how to adapt to the ever-changing and fast-paced marine industry. We at Eagle Control Systems take pride in even the smallest jobs to ensure the highest level of customer satisfaction.
We are determined to continually keep up with the newest regulations, technology, and
equipment. We stand behind our products and services that have been rigorously tested to provide the highest quality possible. It is our goal to be a leader in the competitive marine industry. We have licensed contractors in Louisiana and Texas. We provide fixed-price bids for all projects and give free estimates.