Northstar Marine Services, Clermont, N.J., has acquired the 265' anchor-handling OSV, the Northstar Navigator, formerly the Seacor Keith Cowan.
Northstar has also acquired the 208' purpose-built spill response vessel Northstar Responder, formerly the Delaware Responder. These vessels will be used to support offshore wind work and a wide variety of other marine projects in the Northeast.
With more than 12,000 hp and 120 MT bollard pull, the Northstar Navigator is a powerful vessel that is perfectly suited to support the offshore wind industry, Northstar said. Equipped with state-of-the-art technology and a highly trained crew, the vessel can provide a wide range of services, including anchor handling, towing, PLGR (pre-lay grapnel run), bubble curtains, and survey support.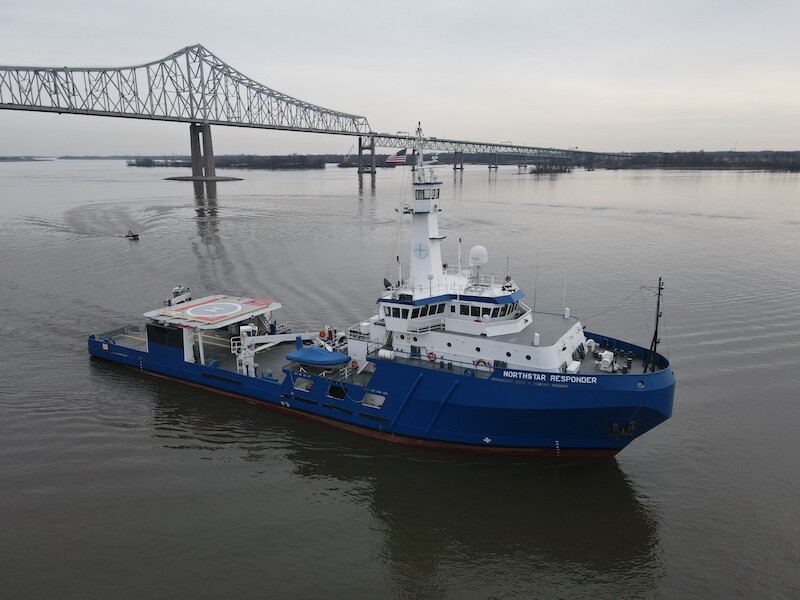 The Northstar Responder will be utilized for a variety of operations, including offshore wind survey and support. Outfitted with a helicopter deck and bowthruster, the Responder has a maximum transit speed of 12 knots and berthing for 38 personnel with emergency medical capabilities.
"We are excited to announce the acquisition of both the Northstar Navigator and Northstar Responder and to be expanding our fleet to meet the growing demand for vessels of this size," Philip Risko, president of Northstar Marine, said in a statement. "This acquisition will allow us to provide our customers with even greater support and capacity for their offshore projects."