Maritime Technology
---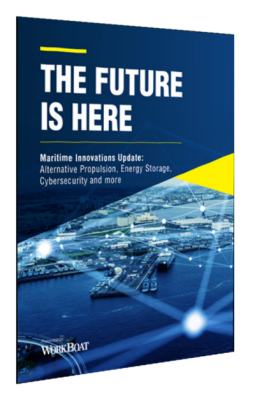 THE FUTURE IS HERE
Maritime Innovations Update: Alternative Propulsion, Energy Storage, Cybersecurity and more.
The maritime innovations of tomorrow are arriving. How are they influencing the decisions you're making today?
As the maritime industry seeks to mitigate its impact on the environment, we are witnessing a paradigm shift towards alternative fuels, enhanced cybersecurity measures, innovative energy storage solutions, and digital transformations.
Previous assumptions about a continued reliance on fossil fuels, what it means to protect vessels, and well established shipbuilding processes are being challenged. We are reshaping the way we think about boats, ships, offshore wind operations, and more.

Happy reading,

Ben Hayden
Content Specialist
WorkBoat Magazine/WorkBoat.com