October 11, 2023
Managing Spent Sandblasting Abrasives
KanAgg

The process of sandblasting plays a vital role in nearly all fabrications and refurbishments. From the surface preparation of the steel used to create a new vessel. To the removal of the coating or paint for the cleaning of an existing, in-service vessel. But it also presents many challenges. How to do it properly? What kind of abrasive to use? What equipment to use? There are a litany of options and solutions to those questions. But one of the biggest challenges that doesn't have many solutions is "What do we do with all of the abrasive that was used?"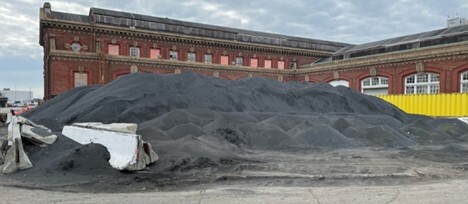 Until recently, the answer was always to send them to the landfill. There was no use for them. They can't be reused.
Not anymore! KanAgg Recycling has a solution. Our recycling program is both COST-EFFECTIVE and ENVIRONMENTALLY-FRIENDLY.
KanAgg began operations in July 2012 in Houston, Texas. Our footprint has since expanded along the Gulf Coast and onto the East Coast.
Currently, we service the following markets...
Houston, Texas
Charleston, South Carolina
Jacksonville, Florida
New Orleans, Louisiana
Pascagoula, Mississippi
Mobile, Alabama
Our service area extends out from each of these cities approximately 200 miles in all directions. We are actively working to bring our cost-saving recycling program to more cities and more customers! If we're not currently servicing your market, but you're interested in our program, please still reach out to us. We'd love to hear from you. Your calls play a pivotal role in shaping where we're going next and help us determine the markets with the greatest interest and need.
With our recycling program, you have ultimate choice and flexibility. It is not intended for just one type of abrasive. You're able to use whatever abrasive best suits your application, operation, or budget. Our pricing does not vary depending on what you're using. The only limitation to the abrasive is it must be non-metallic. We're unable to recycle steel shot or steel grit. Below is a list of the abrasives we manage.
Coal slag
Copper slag
Nickel slag
Garnet
Starblast
Silica Sand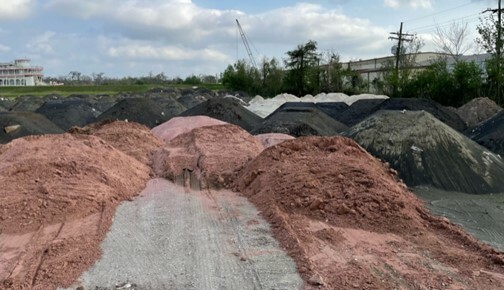 Our recycling program is a fully turnkey solution. We will arrange the transportation for you. We won't try to cram you into a "one size fits all" box. Our program is tailored to match your operation and needs. Because we have large volumes of spent abrasives under management, we're able to leverage our purchasing power to obtain the lowest possible transportation costs, which allows us to offer the most cost-effective solution to our customers. A few of the transportation methods we utilize can be seen below.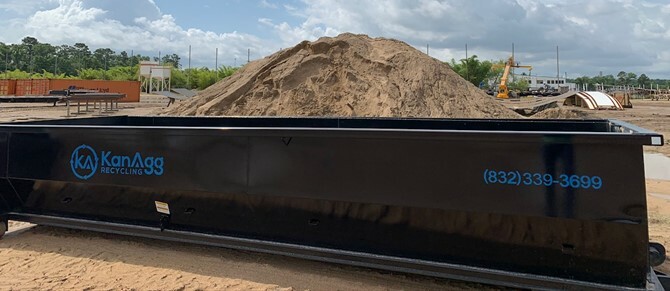 Flexibility

Choose your abrasive and truck type.

Cost-Effective

Less expensive than local landfills.

Environmentally-Friendly
Socially-Responsible