At an International WorkBoat Show Think Tank panel Wednesday on the state of the inland waterways, much of the discussion centered on the tight labor market and low water levels.
WorkBoat's Washington, D.C., correspondent Pamela Glass moderated the panel that featured Austin Golding, president of Golding Barge Line, Vicsburg, Miss., and Paul Rhode, vice president, midwest region at the Waterways Council's St. Louis office. The panel discussed everything from the recent low water levels on the inland waterways and attracting employees amid labor shortages in the industry, to money coming in from recent infrastructure legislation and the potential impact of a possible railroad strike.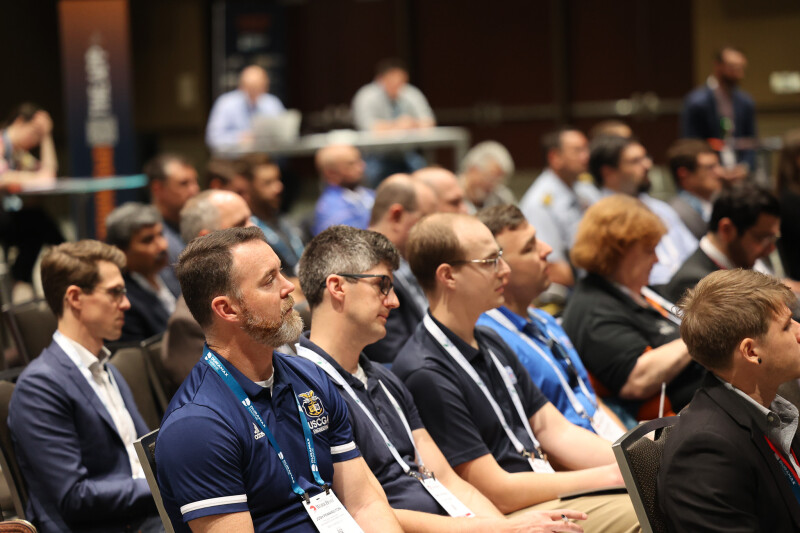 Working around lower water levels
Rhode noted that river conditions this year are reminiscent of 2012, with the caveat that this year's low water came earlier than the one a decade ago, with worse effects at points. He also mentioned the increased media focus around this year's situation stemming at least in part from the public generally being more focused on the entire supply chain.
However, Rhode also called it a "manageable crisis," with the industry showing resilience and being able to adapt as it works through the conditions.
Golding said the "stressed" areas were dredging capacity and approachability of docks. He said inland operators have had to deal with variances of as much as 40 or 50 feet over a 12-month period, but given the amount of hurdles and crises the industry has dealt with in recent years, from Covid to worker shortages, Golding is optimistic that the industry can navigate any issues that arise.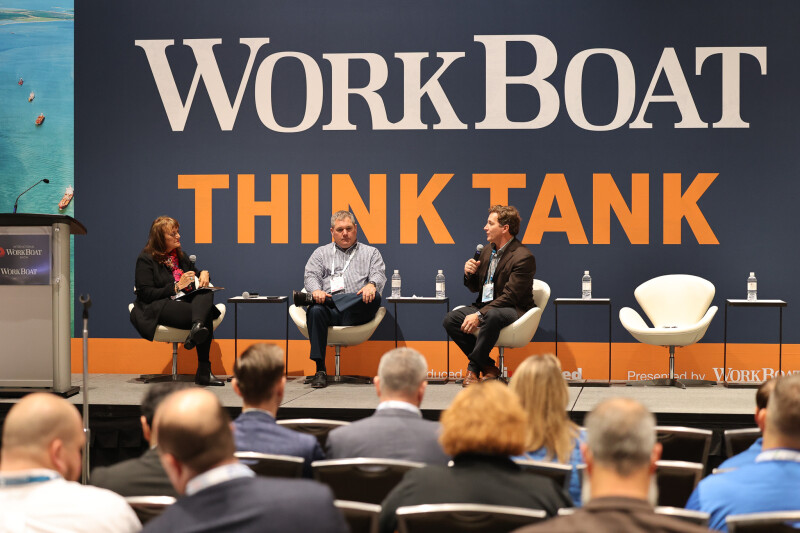 Dealing with labor shortages
The labor shortage is being felt by both marine and land-based companies. It's something that Golding said is affecting his own business, though he mentions that it's not really a lack of workers, but rather workers that are shifting industries. He said they may give the barge industry a try, but then quickly move to other spaces like manufacturing and trucking. That leads to retention being the biggest issue rather than simply finding workers, something that can be most effectively solved by ensuring your company provides real opportunities for growth within the organization.
Golding and Rhode said that companies need to meet prospective employees where they are, both in terms of targeting job postings on social media sites and also hosting job fairs in more rural areas.
Golding also highlights the ability to grow within a company, and the path to earning six-figure salaries being much quicker than in most other industries. He also stresses the importance of making vessels as comfortable as possible, ensuring that living spaces "feel like home" by including amenities such as providing internet access in all bunk rooms.
An influx of government funding
The past couple of years, the inland waterways has seen a sizable influx of cash coming from the federal government, stemming from the infrastructure bill passed late in 2021. It's still not entirely clear how all the cash will be allocated, but Rhode indicated that the windfall is the largest influx of funding the industry has seen in nearly 100 years. Rhode said that most of the money is going to go towards new construction as well as the operation and maintenance of older locks and dams and infrastructure.
Golding noted that this is an "opportunity to catch up." He said the U.S. should maintain what is currently in place, but also said the there is a need to create a "more elaborate system" that can reach more places and carry more tonnage, among other potential improvements. This is a time "not to sit down," but to look at projects that people can get excited about.