The International WorkBoat Show Conference Program has a plethora of dynamic speakers and sessions, but there are three true standouts. These sessions offer exclusive information that cannot be found elsewhere, providing attendees with insights into upcoming military contracts, the bidding process, offshore wind developments in the Gulf and more.
Government Maritime Acquisition Day is a comprehensive program showcasing presentations from various military branches. Speakers will highlight forthcoming contracts, projects, and effective collaboration strategies within the maritime sector with specifics that include:
• How the Coast Guard actively addressing daily challenges by seeking solutions for enhanced competition.
• What are the biggest challenges the Coast Guard encounters in fulfilling their mission?
• How is the Army Watercraft Systems fleet exploring new options when it comes to the design, engineering, and fabrication in support of their modernization initiatives?•Attendees can gain immediate insights into contracts, bids, and related subjects, all thoughtfully tailored for prospective partners keen on engaging with the U.S. military.
Continuing on the schedule, the Offshore Wind Breakfast, hosted with pride by Workboat's digital publication, WorkBoat + Wind, is set to deliver the annual Offshore Wind Breakfast. This pre-show gathering welcomes exhibitors and attendees from both WorkBoat and Underwater Intervention. As participants in this breakfast event, attendees will have the opportunity to engage with a panel of experts discussing offshore wind developments in the Gulf of Mexico.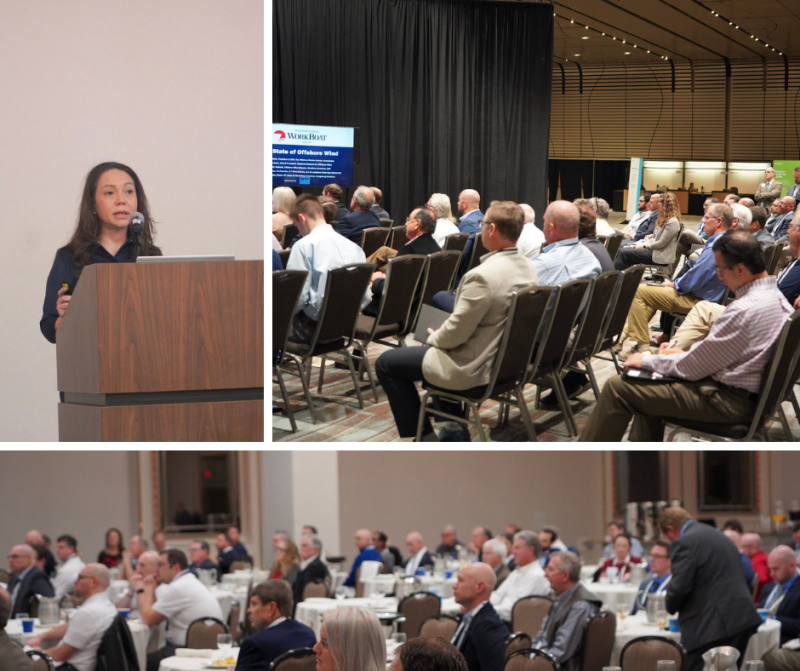 In what way might these advancements impact other regions in the U.S., particularly in areas where local manufacturing and port facilities may have limited capabilities? What distinctive challenges are being confronted by Gulf developers, and what strategies are being employed to address them? The WorkBoat Offshore Wind Breakfast will feature discussions involving key figures who are spearheading offshore wind initiatives in the Gulf of Mexico.
Finally, Shipyard Realities will allow attendees to gain exclusive insights into the operations of some of the premier second-tier shipyards in the U.S., as this session delves into the minds of the industry leaders responsible for new vessel construction. Attendees will be able to:
• Explore the distinctions between contracts for military and commercial vessels.
• Better understand the unique challenges and opportunities each presents.
• Discover the advantages inherent in being a smaller, second-tier shipyard and how these factors contribute to success in the industry.
Learn more about all of these sessions as well as the entire International Workboat Show Conference Program by visiting the program page or seeing who else is speaking at the event.