June 2, 2022
Imtra's Systems & Solutions for Inland Towboats
Navigating rivers and other inland waterways while pushing multiple fully-loaded barges presents a unique set of challenges that are unlike any other on the water. Thousands of inland towboat operators across the US take on these challenges on a daily basis, and many rely on equipment from Imtra to make their time on the water safer and more comfortable. Offering everything from navigation lighting and searchlights to solar shades and helm chairs, Imtra has been supporting the inland towboat market for decades.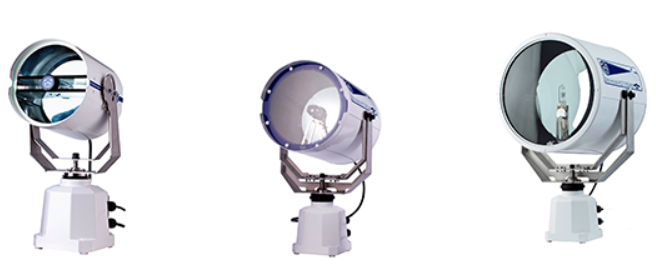 Searchlights
Searchlights are an integral piece of equipment on any inland towboat that operates in low lighting. A typical installation involves at least two searchlights, one for keeping an eye on the cargo and another for tracking the bank of a river or shoreline to keep the operator oriented in the dark. Den Haan Rotterdam (DHR) offers a full suite of searchlights both in LED models as well as with traditional bulbs. They have installation options for manual as well as electronic control.
If the searchlight is mounted on top of the wheelhouse, it can be controlled with a manual handle that penetrates the deck above the operator's head. If it's further away from the wheelhouse, or you want the option to control the searchlights from multiple locations throughout the vessel, then a remote electronic control panel would be the better choice. No matter how the searchlights will be installed and used, DHR has a solution to fit just about every possible application. For more information on choosing the best searchlight, check out 4 Factors to Consider when Choosing the Best Searchlight for Your Vessel.
Navigation, Interior & Exterior LED Lighting
DHR is also an industry leader in navigation lighting with a complete range of lights in all the necessary color outputs that meet USCG & IMO regulations for any configuration. Their navigation lights are all LED with an expected life of 50,000 hours, field-serviceable with replacement parts available and available for any size of vessel. More information about the complete product range can be found here.
Imtra also carries a vast range of LED lighting products both for the interior of the vessel as well as exterior deck and courtesy lights. Carrying products from five different international brands as well as manufacturing our own LED lighting for over two decades, Imtra has thousands of options and the expertise to outfit any vessel with a complete lighting package.
Operator's Chairs
The slow speeds involved in moving barges through inland waterways make for some very long hours on the water for the operators of these vessels, so comfort inside the wheelhouse is a necessity. For seating, Imtra carries NorSap's immense array of operator's chairs which offer several different base models with an endless range of optional attachments and customizations to suit any specific operator or vessel. Designed and manufactured in Norway, NorSap chairs are ergonomically designed to maximize the comfort of the operator over many hours and are built to withstand substantial usage and harsh conditions.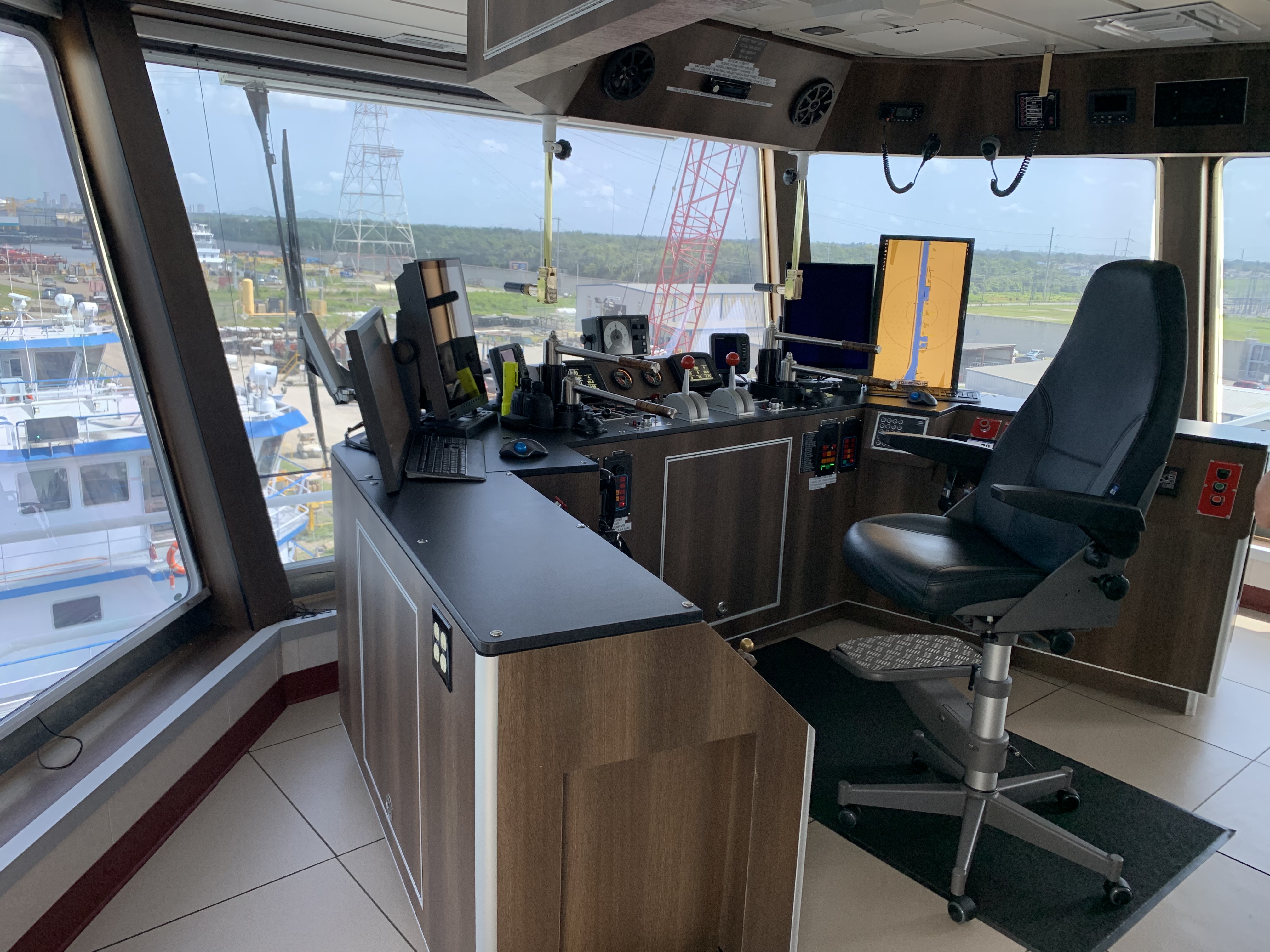 Solar Shades & Windshield Wipers
Solar shades and blinds are also key to keeping the crew inside the wheelhouse comfortable and help improve visibility on sunny days by reducing glare. Imtra carries Sola-Cure solar shades and blinds which are made-to-order and customized to fit any size or shape of window. Their navigation blinds keep UV rays out and eliminate glare from direct or reflected sunlight, improving visibility and keeping the wheelhouse cooler on hot and sunny days. The glare reduction also makes it easier to see monitors and instrumentation and prevents sun damage to any of the fabric or equipment inside the wheelhouse.
When sun isn't a concern, Imtra also carriesd three brands of marine windshield wipers to keep the glass clear on rainy days. Decca Wipers offer straight-line wiper solutions that can clear large expanses of glass using 110VAC, 220VAC or 24VDC power. Exalto & Roca offer more standard pendulum & pantograph wiper systems for all sizes and shapes of windshields.
Bilge Pumps & Watertight Doors
While you certainly hope to never need them, bilge pumps and watertight doors are also integral safety features on any inland towboat, and Imtra can provide both. KPM Marine offers a full range of durable submersible pumps that are light and offer a high-capacity pumping system. Libra offers a complete range of IMO-compliant, hinged, external and internal bulkhead doors in watertight, weathertight & spray-tight configurations made of steel, aluminum or composite materials.
For more information regarding any of these products, check out all our articles about Commercial Products and please feel free to contact us at any time.