Space Perspective, a space tourism company, is converting a former 294' Edison Chouest Offshore (ECO) OSV to a marine spaceport designated for human space flight.
The acquisition represents the first of Space Perspective's planned global fleet of converted spaceport vessels, which will act as launching sites for its balloon-driven passenger spacecraft.
The former ECO C Challenger has been renamed Voyager and is undergoing renovations at Conrad Shipyard, Morgan City, La. The outfitting includes a balloon launch system and a Supreme Integrated Technologies space capsule A-frame, built for the capsule's retrieval operations. The OSV is being retrofitted to use low-carbon biofuel and is expected to be completed later this year.
Voyager will transport passengers to an offshore location launch site. Once in its designated position, a giant hydrogen-filled space balloon will lift Space Perspective's commercial spaceship, Spaceship Neptune, carrying passengers 20 miles above the Earth.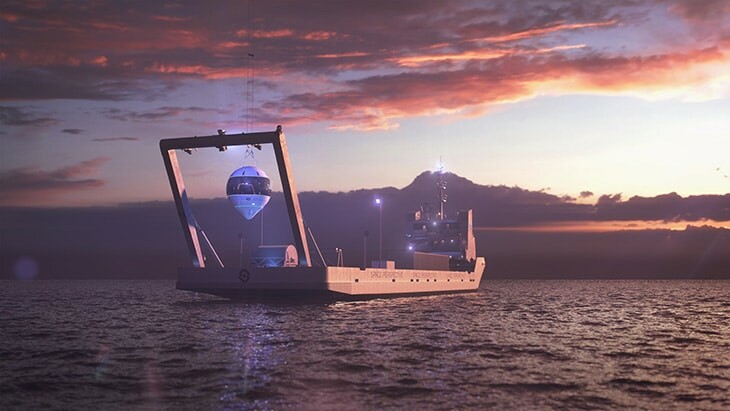 The duration of flight will be six hours before a gentle splashdown. Following splashdown, rigid-hulled inflatable boats (RIBs), provided by Fluid Watercraft, will stabilize the pressurized capsule in the water until the Voyager is able to load it back onboard.
The spaceport concept depends on its ability to find ideal launch conditions. Vessels can navigate to areas of good weather, allowing for year-round operations, and "by moving with the sea breeze, there is virtually no wind across the deck," Space Perspective officials said.
The space travel market is projected to reach $8 billion by 2030, Space Perpective said. The company said that its marine-launch assets will allow it to capitalize on the market. Over 1,100 tickets have been sold to date, currently selling at a price of $125,000 each.