The Coast Guard has warned winter enthusiasts of unstable ice conditions and encouraging people to take safety precautions following two major rescues on the Great Lakes Feb. 6.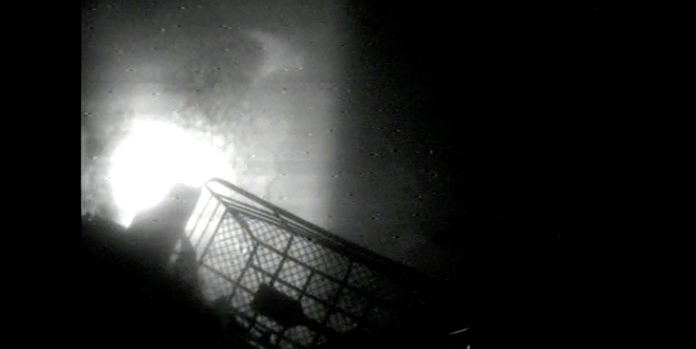 Coast Guard boat and air crews responded to two separate ice floes off Wisconsin and Michigan with a total of 25 people rescued.
Station Sturgeon Bay, Wis., crewmembers responded to 11 people stranded on an ice floe off Sherwood Point, Wis. Working with partner agencies, the Coast Guard crew safely transported five adults and six children to shore.
Following the response in Wisconsin, the Coast Guard received reports of people stranded on an ice floe, and in the water, off Sebewaing, Mich. Coast Guard crews from Station Saginaw River, Essexville, Mich.; Air Station Detroit and Air Station Traverse City, Mich.; responded in conjunction with partner agencies. Fourteen people were safely transported to shore in varying conditions with two receiving care for hypothermia.
Before heading out on the water:
• Take precautions, not chances. The risk of death from accidental immersion during cold weather seasons is higher than in warm seasons. The water is colder and survival time is greatly diminished.
• Dress for the water temperatures. Cold water lowers body heat dramatically faster than cold air. Even if you are not planning on entering the water, the possibility of that happening is very real.
• Never leave without a VHF-FM radio or personal locator beacon and always be sure to tell someone where you are going, when you expect to return and advise them of any changes in the plan. Every minute counts in a cold-water environment, and preparation may mean the difference between life and death.
"The two large ice rescue cases highlight the unpredictability of the ice on the Great Lakes, especially with fluctuating temperatures," Capt. Timothy Holt, chief of incident management for the Ninth District, said in a statement. "We appreciate the swift response from all agencies involved and recovering everyone safely."
Unstable ice conditions and varying air temperatures have resulted in historically low ice coverage on the Great Lakes. Always check ice conditions before venturing on or near the water.