The Staten Island ferry John F. Kennedy, commissioned in 1965 and sidelined by aging mechanicals in summer 2021, was purchased at auction for $280,100 by 'Saturday Night Live' cast members Pete Davidson and Colin Jost.
"It's sick," Davidson told the New York Post Friday. Davidson, Jost, and third partner Paul Italia, a real estate agent and co-founder of the Stand comedy club in the city, plan to convert the 277' x 69' vessel into a floating entertainment venue and bar, the Post reported.
Replaced by the new 320' x 70', 4,500-passenger ferries Staff Sgt. Michael Ollis – WorkBoat's 2021 Boat of the Year – and sister ship Sandy Ground, the Kennedy was put up for auction by the city Department of Citywide Administrative Services.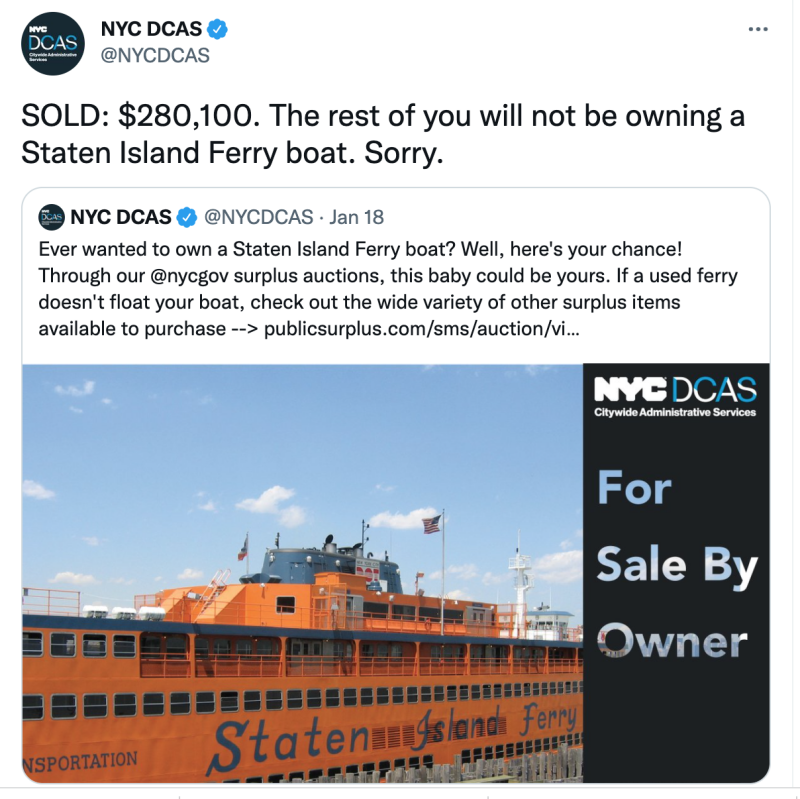 News of the comedians' winning bid Friday brought much merriment to social media on the waterfront and Staten Island, hometown for Jost and Davidson, whose 2020 film 'The King of Staten Island' was based loosely on his years growing up in the borough.
The duo co-star on the SNL fake newscast 'Weekend Update,' where Staten Island is an occasional target of mockery. Despite the daunting challenge of repairing the 56-year-old ferry, it's one hope for a historic vessel coming from a fleet that has usually sent its oldest vessels to the breakers.