Offshore wind developers Ørsted and Eversource have awarded a contract to HeliService International Inc. for helicopter crew change operations for the companies' joint venture wind projects – the first for helicopter support to the U.S. offshore wind industry.
HeliService International GmbH, headquartered in Emden, Germany, uses Leonardo AW 169 aircraft, typically configured to carry eight passengers and a hoist system to lift wind technicians to and from the top of wind turbines.
Powered by a pair of Pratt & Whitney PW210A engines, the AW 169 has. a maximum cruise speed of 145 knots and range of 440 nautical miles, according to a HeliService specifications sheet.
The aircraft will be built at the Leonardo Helicopters assembly line in Philadelphia, Pa., and deployed to support crew transfer and hoisting at the South Fork Wind, Revolution Wind and Sunrise Wind offshore wind farms off southern New England and Long Island during construction.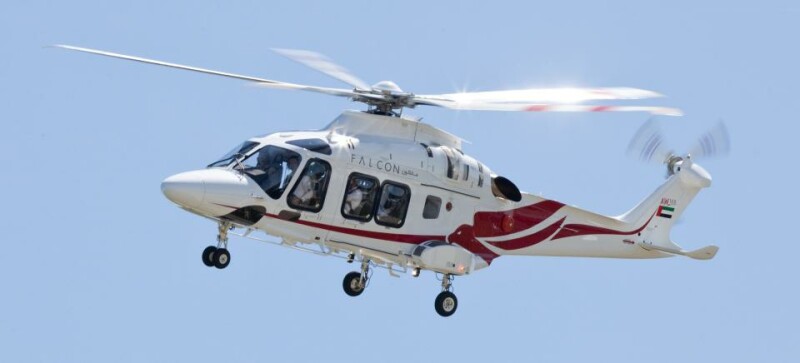 The new helicopters will be based at the Quonset State Airport in North Kingstown, R.I. – formerly a longtime Navy air station and now a hub for offshore wind development. Ørsted and Eversource say the contract will also bring about $1.8 million of new investment to the Quonset, including new infrastructure and equipment like check-in and reception spaces, handling and administrative buildings for helicopter operations and upgrades to hangar and maintenance areas.
"This helicopter contract represents just one of the many important ways the offshore wind industry is supporting manufacturing and assembly jobs and infrastructure upgrades, both in Rhode Island and across the United States," said David Ortiz, head of Northeast government affairs and market strategy at Ørsted, in announcing the contract.
"We are very much looking forward to working with Ørsted and Eversource and to supporting their operations. We wish to thank Ørsted and Eversource for their trust in HeliService." said J.O. Freiland, CEO of HeliService.