Rebuffed by Massachusetts utility regulators, offshore wind developer Avangrid is appealing to the state courts for release from power purchase agreements for its Commonwealth Wind project.

In a notice recently filed with the state Supreme Judicial Court of Suffolk County, Avangrid says that 1,200-megawatt Commonwealth Wind construction off Martha's Vineyard can no longer be financed "due to the project's negative net present value," driven downward by global economic conditions.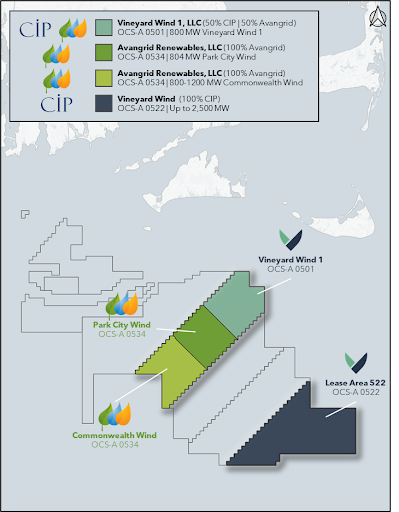 The Massachusetts Department of Public Utilities on Dec. 30, 2022 approved Avangrid's power purchase agreements with three electric distribution companies in the state, despite Avangrid's request to cancel the PPA reviews – and warnings starting weeks earlier that the Commonwealth Wind project would be untenable.
"The department approved the PPAs despite Commonwealth Wind – the party that must finance and develop the Project – submitting uncontested evidence and briefing that, due to dramatic and sudden changes in global markets, the PPAs would not facilitate the financing of the Project because the terms of the PPAs could no longer support financing," according to Avangrid's court filing.
Backers of the adjoining Mayflower Wind project, a joint venture of Shell New Energies and Ocean Wind, are sounding similar warnings about the U.S. wind industry's financial challenges but so far have not sought to ask the courts to intervene.
Avangrid's Commonwealth Wind appeal is the latest signal of headwinds for ambitious projects off the Northeast and Mid-Atlantic coasts.
In mid-January the New Jersey-based Public Service Enterprise Group (PSEG) announced it will sell Ørsted its 25% equity stake in the Ocean Wind 1 offshore wind energy project off Atlantic City. Days later Ørsted said it is writing down the value of its Sunrise Wind project off Long Island by $366 million, accounting for escalating costs to that joint venture with Eversource.