Training ships at the nation's state maritime academies are always a source of pride for the cadets who train on them, and for the politicians who advocate funding for them.
That's why the U.S. Department of Transportation dusted up a storm in maritime training circles recently when it decided to put Norfolk, Va., as the homeport designation on each of the five new National Security Multi-Mission Vessels (NSMVs) that are being built to replace the current fleet of archaic ships the academies now use for cadet instruction.
It would appear out of place and evoke some head scratching to see the State University of New York Maritime College's Empire State sporting a Virginia designation when its homeport is Fort Schuyler, N.Y. Ditto for ships assigned to maritime colleges in Buzzards Bay, Mass.; Castine, Maine; Galveston, Texas; and Vallejo, Calif., to carry a Norfolk, Va., label on their sterns.
The plan irked U.S. senators from these states, who pressured DOT to drop the Norfolk, Va., designation and let the ships carry the names of their true home ports. In a letter to DOT Secretary Pete Buttigieg in May, senators from Maine, Massachusetts, Texas, New York and California protested the Virginia designation, and Buttigieg was grilled about it by Maine Republican Sen. Susan Collins at a Senate Appropriations Committee hearing in April.
Buttigieg did not say at the hearing why Norfolk was selected by Marad, but he promised to look into the matter "because I know it's of great interest to the state academies and [I] understand the importance of the issue."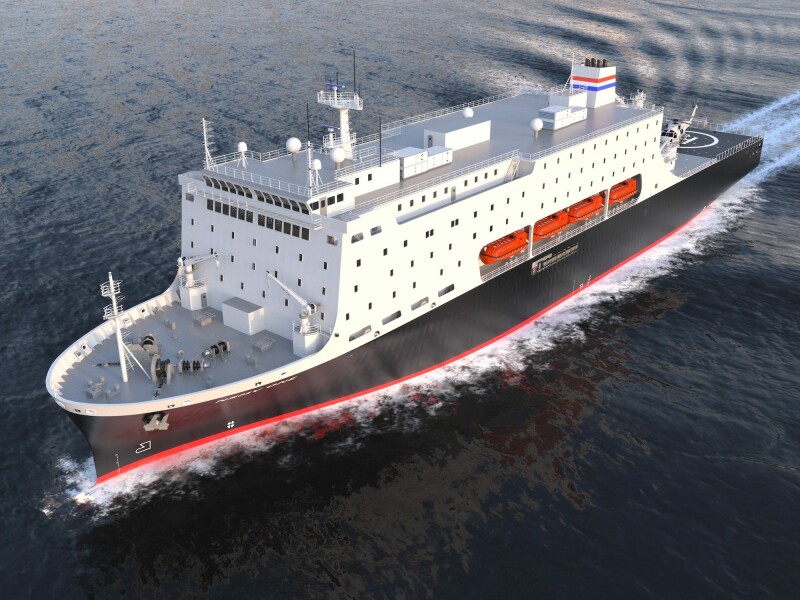 Soon after, the senators were told that the Norfolk designation will be scuttled and the new ships will carry the home ports currently displayed on their training vessels.
Training vessels at Maine Maritime Academy "have always borne the homeport of Castine, Maine, on their sterns, carrying Maine's rich maritime heritage to ports around the world," Collins said in announcing the plan reversal. "Marad initial plan to designate the State of Maine's home port in Virginia not only defied logic, but it was also a disservice to MMA's exceptional instruction of generations of sailors in our state. Marad's decision to change tack and adhere to its historical precedent is a victory for common sense and home state pride."
The Norfolk designation has already affected the new Empire State multi-mission vessel, whose construction is well underway at Philly Shipyard in Philadelphia. That ship is expected to be delivered to SUNY Maritime next year.
With consistent funding from Congress, DOT has embarked on an ambitious building plan to replace the aging training ships at five state maritime schools with new state-of-the art multi-purpose training vessels. In addition to being cadet training platforms, the vessels will be able to perform disaster and humanitarian missions as needed with onboard hospital facilities, a helicopter pad, and the ability to accommodate up to 1,000 people on humanitarian missions.
New York will be the first to receive its ship in 2023, followed by Massachusetts Maritime Academy in 2024. Philly Shipyard and TOTE Services announced on July 11 that work has begun on the third vessel, destined for Maine Maritime at the end of 2024. The fourth and fifth will go to academies in Texas and California respectively.
Meanwhile, Sen. Collins of Maine, a senior member of the Senate Appropriations Committee, announced last week that she has secured $2.5 million for Maine Maritime in the draft fiscal 2023 spending bill for education. If approved by the full Senate and House, the money would be used by the school to improve its digital instruction by acquiring equipment and technology, including vertical milling machines, 3D printers, software and video monitors and making electrical and IT upgrades.