Silver Ships, Mobile, Ala., announced that it had recently delivered a 30'x10' fire/rescue boat to the League City Fire Department in Texas and one to the Bayport Fire Department in New York.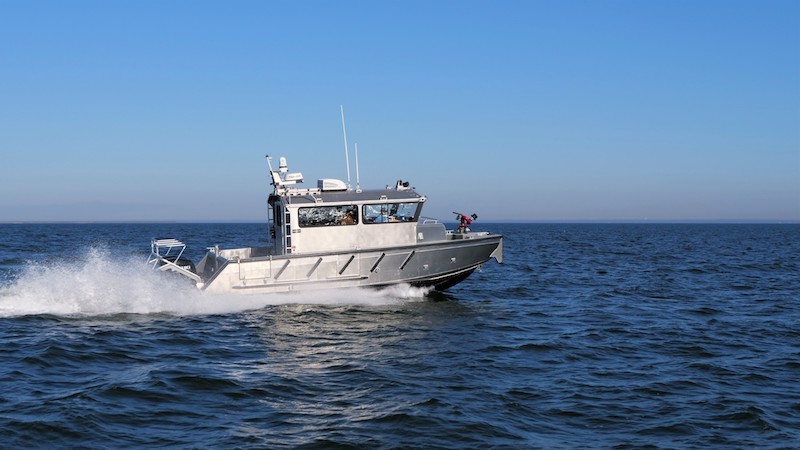 Both vessels are a part of Silver Ships' Endeavor series and feature Darley fire pumps and twin outboards for efficient emergency response. The Task Force Tips monitors and valves, bow doors, patient passthroughs and fire monitor on the bows are all key components for making each boat a high-quality firefighting vessel.
The boat for League City is an all-hazards response boat that will fill a need in the Clear Lake and Bay Area where marine fire rescue crafts have been scarce. This vessel is the only boat in its area designed to handle such a range of emergencies. With fire pumps capable of flowing 1,000 gpm and a 22 ½ -inch draft allowing crew to get closer to shore, the vessel can provide fire suppression on the water and expands the types of rescue that the League City Fire Department can provide. The vessel made its debut on Feb. 6, 2021, at the "Yachty Gras Boat Parade," where the League City Fire Department volunteered to lead the parade.
The Bayport vessel was designed for crew comfort and control, and includes a large cabin containing seating for eight passengers. The vessel features a patient bench and ample storage for all gear and is fully operational for emergency response in Great South Bay, the waters off of Long Island. Bayport is a hamlet in the town of Islip on Long Island, which also operates a Silver Ships fire rescue vessel.
"Each fire rescue vessel we design and construct is unique to the customer's needs and mission, and it was exciting to build two similar vessels for fire departments thousands of miles away from each other," Steven Clarke, CFO and co-owner of Silver Ships, said in a statement announcing the deliveries. "We appreciate the opportunity to customize fireboats for operators across the country and look forward to seeing the difference these vessels will make in their communities in Texas and New York."
Silver Ships has delivered more than a dozen fire rescue vessels to departments across the country during the past few years and continues to grow within the sector, shipyard officials said.