Last week, Eastern Shipbuilding Group Inc. (ESG) held a keel authentication ceremony at its Allanton Shipyard in Panama City, Fla., for a new 302' passenger/vehicle ferry for the Bridgeport & Port Jefferson Steamboat Co., Port Jefferson, N.Y.
Steel cutting began in January and delivery is scheduled for 2024. The ferry will operate between Bridgeport, Conn., and Port Jefferson on New York's Long Island.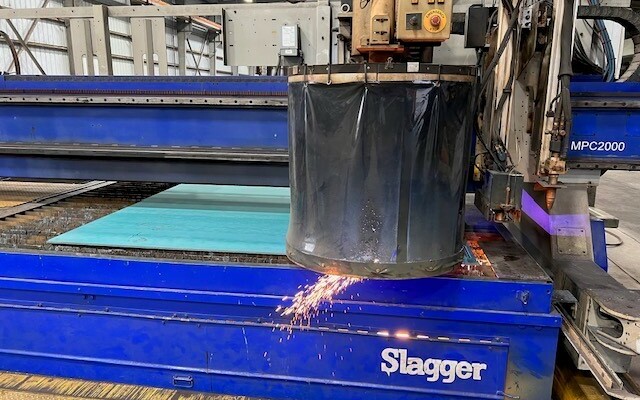 The ferry is based on the P.T. Barnum and Grand Republic auto/passenger ferries that Eastern Shipbuilding previously built for McAllister Towing and Transportation Co., owners of the Bridgeport & Port Jefferson ferry. Eastern has built more than a dozen vessels for long-time customer McAllister.
"We have been doing business with McAllister for more than 30 years," Eastern CEO and Chairman Joey D'Isernia said in a statement. "We look forward to adding another state-of-the-art auto and passenger ferry to their fleet."
The new vehicle/passenger ferry will join the Bridgeport & Port Jefferson fleet which includes two other ferries previously built by Eastern — the P.T. Barnum, built in 1999, and the Grand Republic, built in 2003. The ferries provide service across Long Island Sound.
"We look forward to the arrival of an exceptional high-quality vessel that will serve our customers, our crews and our company for many years to come," said Fred Hall, vice president and general manager of Bridgeport & Port Jefferson Steamboat.
No additional specifications were released.