The U.S. Superyacht Association honored Paul Derecktor, president and CEO of Derecktor Shipyards, with its prestigious Golden Compass Award during the 2022 Fort Lauderdale International Boat Show for Derecktor's significant contributions to the superyacht industry.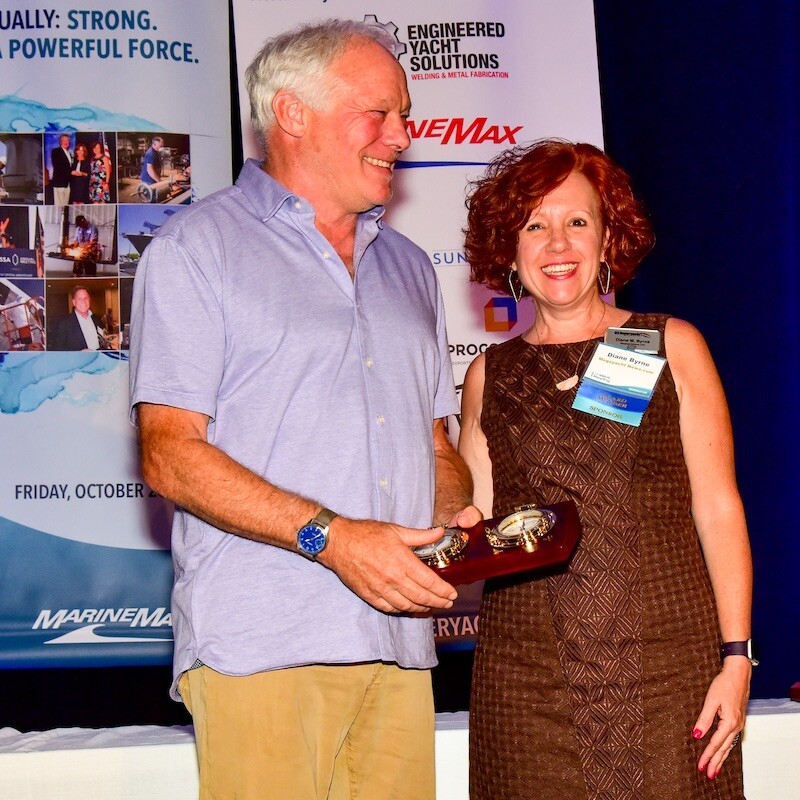 "It is a tremendous honor to be recognized for this award," Derecktor said in a prepared statement. "My father started this company in 1947 with a small team of dedicated workers. Today, we have a much larger and diverse team who are equally dedicated to providing superior workmanship. I'm proud of what we've accomplished over the years and excited for the company's future."
Under the direction of Paul Derecktor, the company made a name for itself on the global stage in 1987 when Stars & Stripes reclaimed the America's Cup in dramatic fashion. Then again in 2010 with the launch of the 278.8' Cakewalk, the largest yacht ever built in the U.S. In 2012, Derecktor introduced the world's tallest mobile boat hoist at its Dania Beach yard, a 900-ton machine capable of hauling yachts up to 197' in length.
As yachts continue to increase in size, so does Derecktor's commitment to servicing them. It was in 2021 when Derecktor again unveiled the world's largest mobile boat hoist, but this time at its brand-new shipyard at the Port of Fort Pierce. With a 1,500-ton capacity, the massive lift can safely haul boats up to 246' out of the water for service or refit.
Most recently, the 1,500-ton machine at Derecktor Ft. Pierce hauled Coral Ocean, 239.4' superyacht launched in 1994 by Lürssen Yachts. Weighing nearly 1,300 tons, the boat is the largest yacht ever to be hauled using strap lift technology anywhere in the world.
Combined with Derecktor's legendary superyacht yard in Dania Beach, Derecktor is now capable of accommodating a much wider range of yachts and the ideal choice for expert repair, complete refit or any conceivable service need.