Port Townsend, Wash.-based ACI Boats has delivered a new 32'x11' aluminum catamaran support vessel to the Tampa Bay Pilots Association.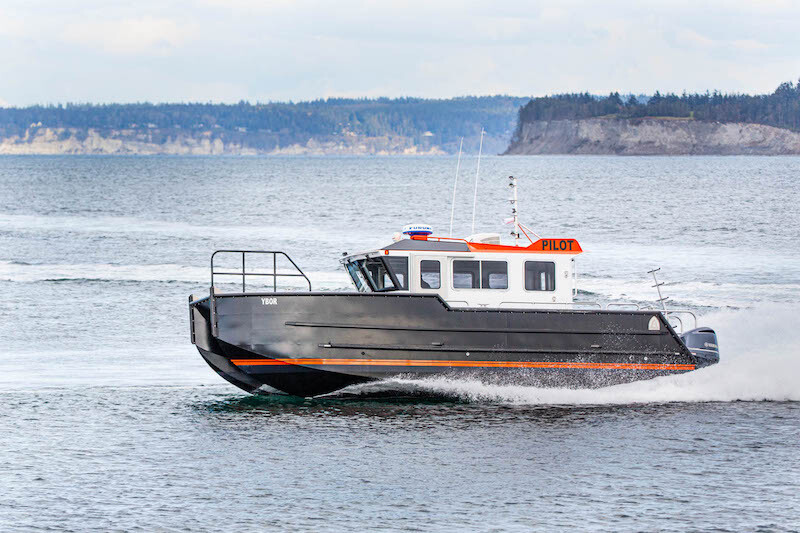 Designed by Foil Assist Cats with a 2' draft, the asymmetrical foil assist catamaran named YBOR was designed for speed, fuel efficiency, and low wake wash for the Tampa Bay Pilot's small boat program. Its mission is to be used as a support vessel around the inner harbor of Tampa Bay.
Main propulsion comes from a pair of 300-hp Yamaha outboards with Yamaha controls in the wheelhouse. The steering system is made up of a 2.4 hydraulic helm pump, SeaStar power assist pump, and outboard steering cylinders. The boat has a cruising speed of 28-35 knots with a top speed of 40 knots. Not only is the asymmetrical foil catamaran designed to help reduce wake wash, it is structured to deliver fuel efficiency of 1.2 NM/gal. at cruising speed.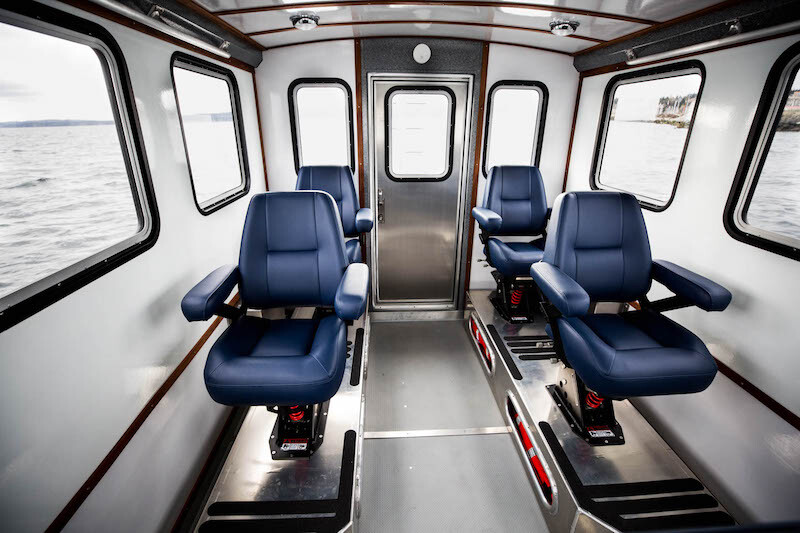 The electronics suite consists of a Furuno Navnet TZT Touch 3 radar system, Furuno 24" NXT Radome, and external GPS antenna.
Delivered in April 2021, YBOR carries a crew and passenger capacity of five and 300 gals. of fuel in two 150-gal. tanks.