January 28, 2021
Senesco Marine: A leading East Coast shipyard
North Kingstown, R.I-based shipyard Senesco Marine, best known for its construction of large steel tugs and barges, has broadened its construction and repair capabilities over the past two years.
The ISO 9001-certified yard has added an aluminum fabrication shop and numerous ballast water management system installations. Since 2006, Senesco has built and delivered 111 floating assets including articulated tug-barges, tractor tugs, deck barges, floating drydocks, sea buoys and, most recently, the second ever U.S.-flagged crew transfer vessel (CTV) for offshore wind. Four of the above-mentioned tugs were built with the latest U.S. EPA Tier 4 engines.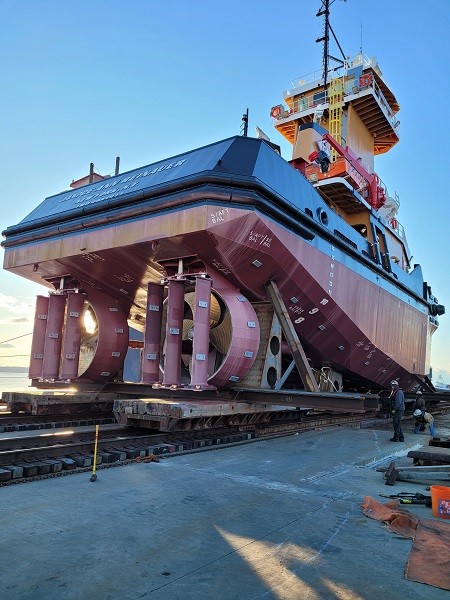 Senesco's 26-acre facility on Narragansett Bay, with heavy lift cranes and four SPMTs, allows them to take on any new construction project less than 520' in length for its clients. In addition to the physical facility, Senesco's management system and work force have been certified by the American Bureau of Shipping (ABS) and DNV, and the Coast Guard maintains a regular presence at the yard as Subchapter D, M and L vessels are being built.
Aluminum Fabrication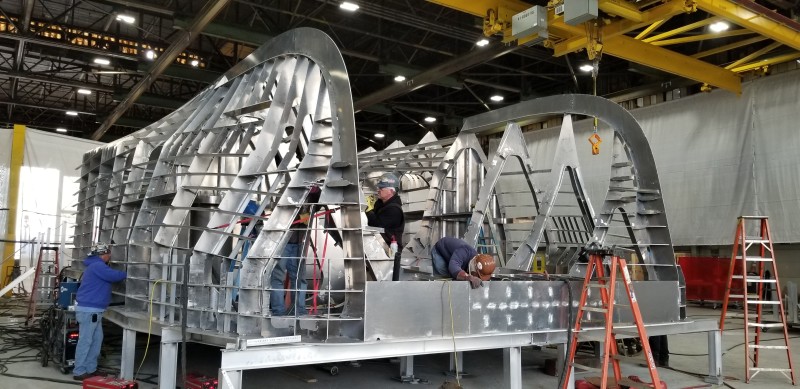 A new full service, indoor aluminum production area has been segregated within Senesco's Eastern assembly building to accommodate all clean aluminum construction work. The new aluminum shop is set up with two overhead cranes, press brake, shear and various new aluminum welding and cutting machines. The large production area enables the yard to build multiple aluminum vessels at the same time to increase efficiencies and economies of scale for production.
Repair, Conversion & Ballast Water Treatment Systems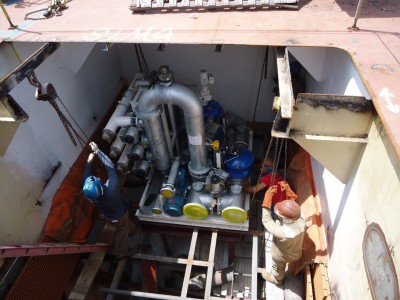 Senesco's repair yard has a 1,200' pier with water depths up to 28'. A broad range of services are completed at the yard to include dry-docking, blasting and painting, structural repairs/conversions, mechanical repairs, piping repairs/conversions and regulatory inspections. Two floating drydocks are located on either side of the pier which can accommodate vessels up to 420' in length.
Two (2) Floating Dry-docks
"Leslie G" – 4,500 Long Ton Capacity, 338' Long x 82' Between Wing Walls
"DD 2" – 2,300 Long Ton Capacity, 250' Long x 57' Between Wing Walls
In 2018, Senesco installed and fully commissioned its first ballast water treatment system (BWTS) onboard an ATB barge and has completed a total of five installations to date. With the pier facility and floating drydocks, Senesco completes a majority of a BWTS installation as the vessel lay afloat pier side, and only drydocks the vessel for mandatory underwater hull items. This process has helped reduce overall out of service time.
Contact Senesco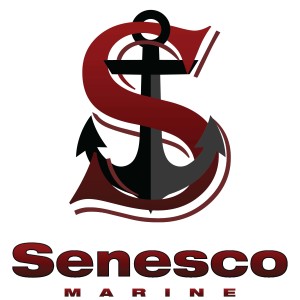 For more information about Senesco Marine, visit their website www.senescomarine.com and contact Mike Foster, VP & General Manager directly for all construction and repair needs ([email protected], 401-295-0373 EXT 126)