Registration for the 2022 International WorkBoat Show opens soon. If you are considering exhibiting this year, it's a good time to connect with a member of the WorkBoat team.
Show Dates: Nov. 30-Dec. 2, 2022, New Orleans | Morial Convention Center

When you become an exhibitor at the WorkBoat Show, you can leverage the power of our marketing campaign to help fuel your end-of-year sales efforts. Once registration launches, the site traffic on WorkBoatShow.com is more than quadruples and the exhibitor list is one of the most clicked-on pages. Securing your booth before registration launches means you can tap into WorkBoat's network of engaged buyers and start attracting future customers before you even get to the show.
The Show floor is filling up fast and there is limited space available. Click the image below for a live version of this year's floorplan. Available booths are in light blue.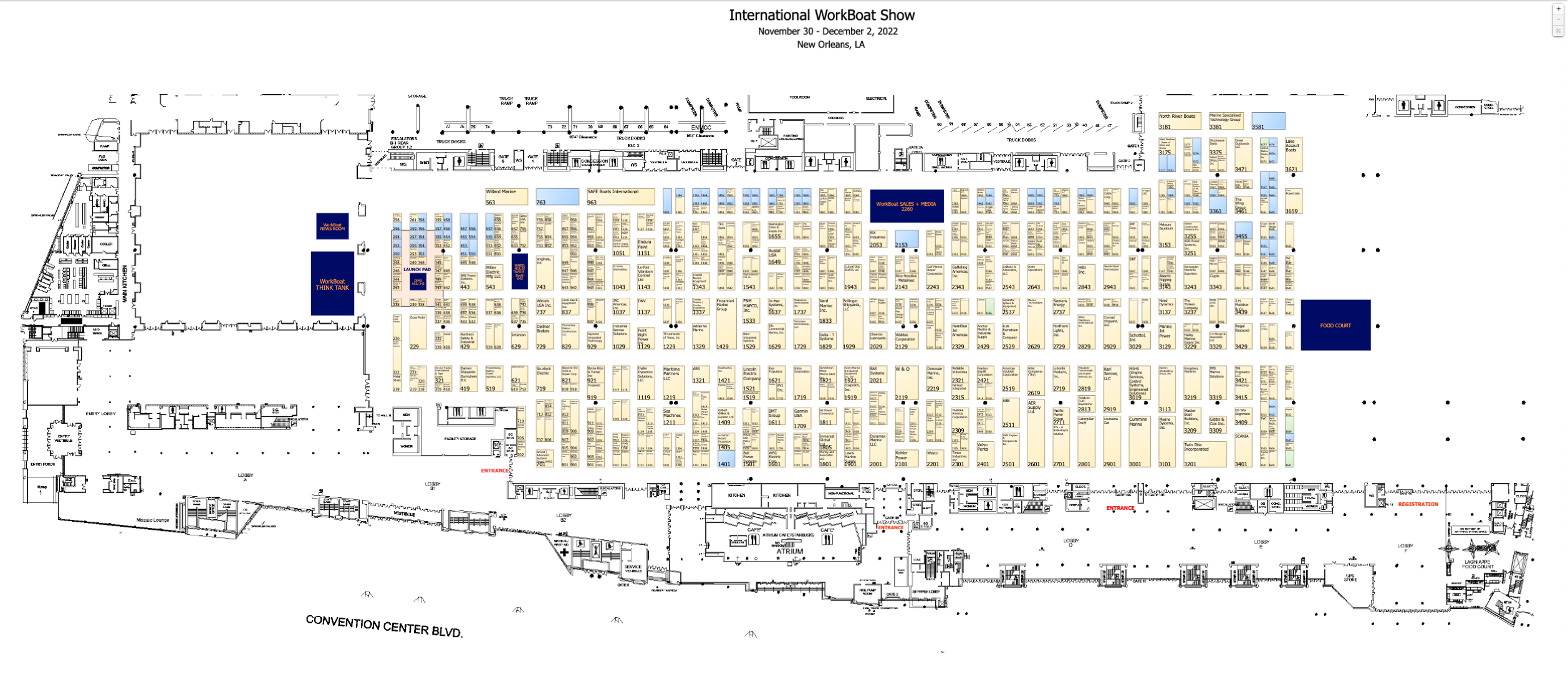 In 2020 when we were unable to hold the show, our team took that time to overhaul and upgrade our exhibitor tools like the exhibitor portal and exhibit list. The new and improved Exhibitor Resource Center is designed to make it easier to plan your exhibit, find information about the show, and showcase your brand.
To check out the 2022 International WorkBoat Show exhibitor list click HERE.
Companies that are interested in exhibiting at the International WorkBoat Show should contact Christine Salmon, sales director, at 207.842.5530 or [email protected]

For more information, please visit www.workboat.com