Seamen's Church Institute recently welcomed its newest Ministry on the River Chaplain, the Rev. Christine Brunson.
Aside from the routine onboarding paperwork, Chaplain Brunson joined SCI senior chaplain, Rev. Thomas Rhoades, and chaplain associate Dallas Hughes (Houston), in visiting boats and maritime companies along the Texas Gulf Coast for much of last week.
Brunson whe was officially installed as an SCI chaplain in a ceremony at the port at the Houston International Seafarers Center chapel, led by Chaplain Rhoades. With more boat visits planned in the coming weeks, Brunson will also receive additional chaplaincy training and maritime company introductions from long-serving SCI chaplain associate Capt. Joy Manthey.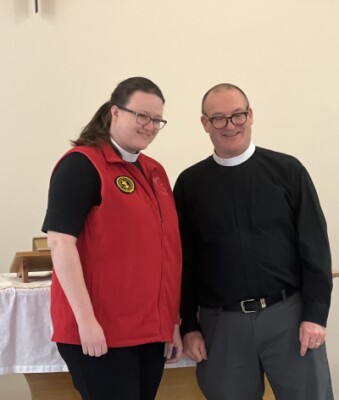 "It has been a pleasure getting to know Christine and we're excited to have her join our SCI Chaplain team," Chaplain Rhoades said in a statement announcing Brunson's installation. "She possesses competence and self-assurance, and has been a comfort to the mariners she's met with already."
"We are truly excited to have Christine joining our team of Chaplains focused on serving inland and intracoastal mariners," SCI president and executive director Mark Nestlehutt said. "In addition to her exceptional credentials, I am particularly impressed by her past work with veterans and first responders around issues of trauma and resilience, and her recent relief work at the Ukraine/Poland border resettling families following Russia's invasion of Ukraine."
The Rev. Christine Brunson comes to SCI from St. Aidan's Episcopal Church in Cypress, Texas. A native Texan, she earned her BA and MS degrees from Baylor University and her MDiv degree from the Episcopal Theological Seminary of the Southwest.
"My first couple of weeks with SCI have been much like work on the river — ever changing, fun, and full of excitement at what lies around the bend, Brunson said about her experience so far. "I have enjoyed getting to know the mariners who are traveling the Houston Ship Channel and Gulf Coast Region. As they teach me their language and customs, I can see how genuine they are. I am learning that their work is the lifeblood to this country, and I am honored to serve as their chaplain. I have also enjoyed getting to know SCI's senior staff in NY and the staff at the CME here in Houston. SCI is a historic organization, and I am grateful to step into its ranks in the Ministry on the River program."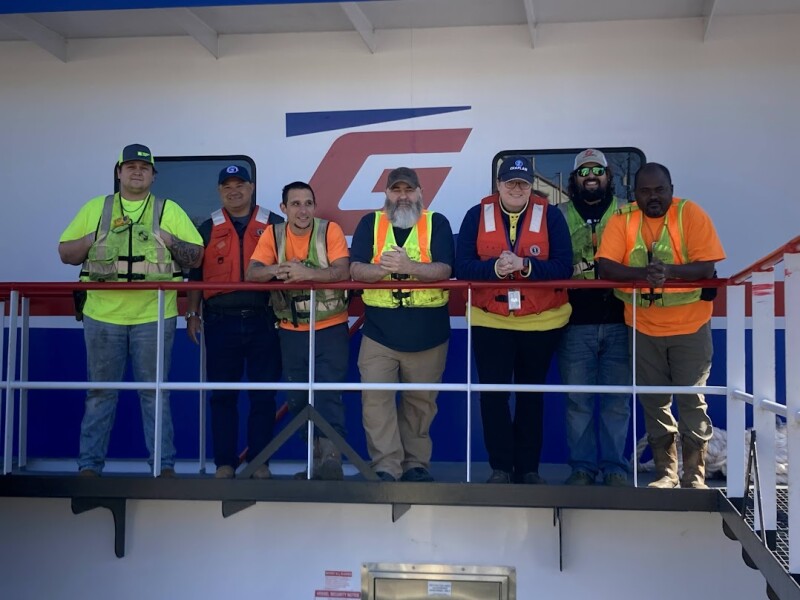 New SCI Chaplain, Christine Brunson (third from right), joined SCI Chaplain Associate Dallas Hughes (second from left) in visiting the crew of Golding Barge Line's MV Mike Huckabee. Tom Rhoades photo.
Onboarding continues in February for Chaplain Brunson. She will be attending events and trainings in Houston: the Benefit Gala of the Women Offshore Foundation on Feb. 18, working with The Rev. Chaplain David Shirk (SCI-Paducah, Ky.) to receive ASIST Suicide Prevention training on Feb. 20 to 24, and the AWO Regional Safety Training on Feb. 28 with Center for Mariner Advocacy Director Phil Schifflin.
Founded in 1834, the Seamen's Church Institute is the largest and most comprehensive mariners' service agency in North America. The Seamen's Church Institute, through its Center for Maritime Education, Center for Mariner Advocacy, Port Newark International Seafarers' Center, and Ministry on the River, promotes safety, dignity, and improved working and living conditions for the men and women serving in the maritime workplace.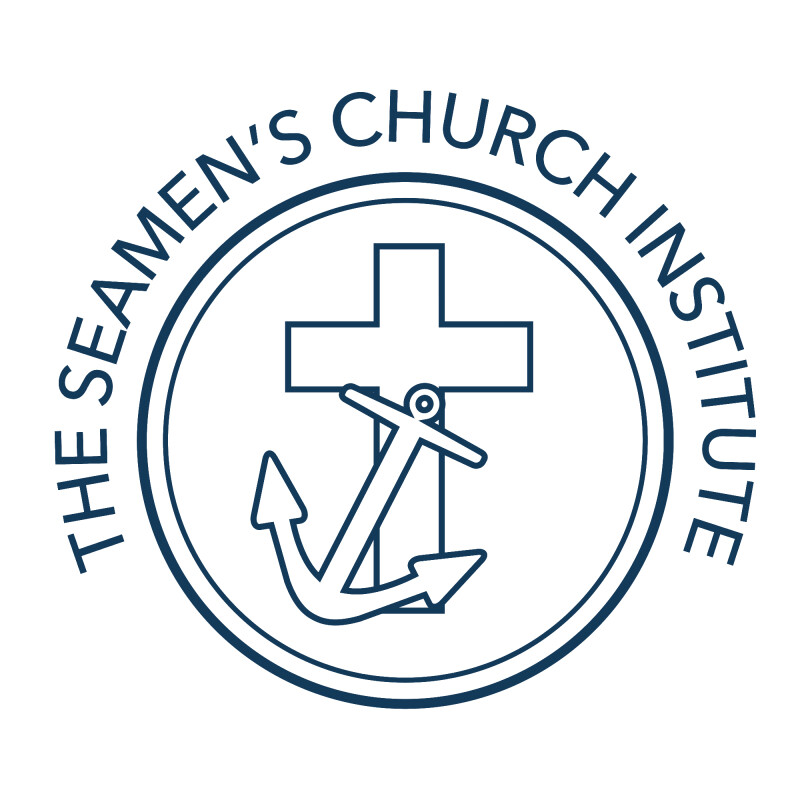 For more information, please visit www.seamenschurch.org.
Contact: Evan Brown, SCI Communications:
[email protected], 917-922-3376