The Seamen's Church Institute will bring together the Intracoastal and Gulf Coast region maritime community for its annual maritime training benefit luncheon (MTBL) in Houston on April 20. Register Online
This year's MTBL will honor Dennis Steger, founder of Channel and Ledyard shipyards, and a medical clinic in the Houston area. He served as the chairman of the Shipyard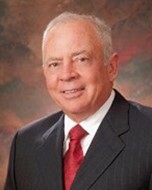 Council of America in 1996 as well as Chairman and director of Lone Star Bank from 1992-1998, where he was a catalyst in its merger with Sterling Bank.
Steger is also an active participant in the Houston community. In LaPorte, Texas, where Steger resides, he has served as a director on the Water Authority Board. He has also been a director of the Houston Livestock Show and Rodeo. He is still actively involved with the rodeo and continues to serve on several committees. From 2009-2021, Steger served on the board of directors for the Culinary Institute of Houston.
"The Seamen's Church Institute takes great pride in the high-quality training we provide to our industry partners to ensure safe vessel operation and overall mariner preparedness through our training centers in the Houston Ship Channel and Paducah, Kentucky, as well as through our eLearning modules," said SCI president and executive director Mark Nestlehutt. "It is also a privilege to recognize and celebrate the lifetime work of Dennis Steger, a giant within our industry and community."
Support of the luncheon helps SCI maintain and provide first-class educational opportunities for mariners.