Poor bridge resource management and a charting error led to a bulk carrier striking an oil and gas production platform in the Gulf of Mexico, the National Transportation Safety Board said in Marine Investigation Report 22/18 released Tuesday.
The 24-person crew of the Ocean Princess was drifting overnight in the Gulf of Mexico before going to New Orleans to load a cargo of grain. The master planned to drift throughout the night with the engine on 15-minute standby, keeping clear of traffic and platforms.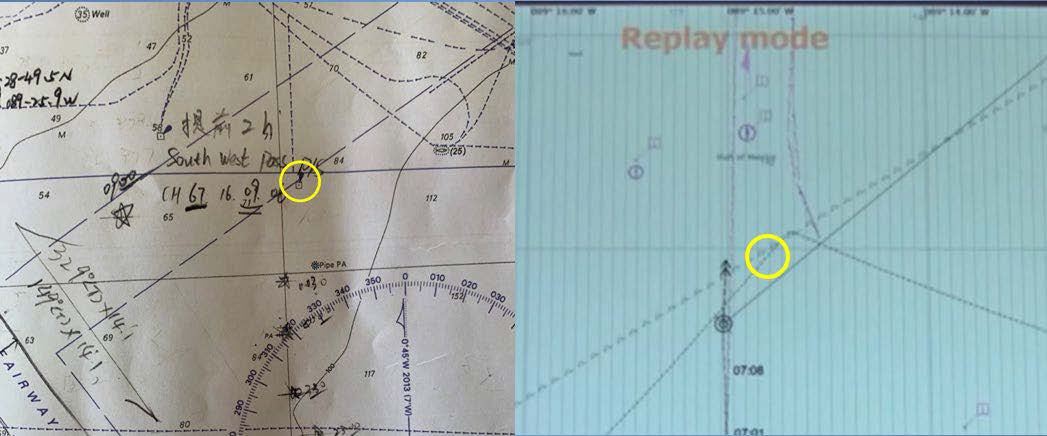 Navigation aids used by the Ocean Princess bridge team, with the location of platform SP-83A shown, annotated by NTSB with a yellow circle (images are at different scales). A photo of the British Admiralty chart 3857 (left) and ECDIS screenshot from the Ocean Princess fed by NOAA ENCs (right), which were up to date at the time of the casualty. The British Admiralty chart shows SP-83A while the ECDIS image does not.