As ship designers navigate uncharted waters, unprecedented challenges have surfaced, emphasizing the imperative for the toolkit to reside at the forefront of today's technological landscape.
Fortunately, in recent years, shipbuilding design software has evolved toward integrated solutions streamlining the entire shipbuilding lifecycle, including design, engineering, manufacturing, and project management functions.
Integrated software fosters seamless information flow, enhancing collaboration, ensuring data accuracy, and boosting overall efficiency. Modern ships feature advanced recorders, sensors, and monitors for real-time data collection, leveraging IoT services.
This year at the International WorkBoat Show, Content Specialist Benjamin Hayden will moderate a panel of experts who are at the forefront of this leading edge technology in the conference session Maritime Innovations: Evolution in Vessel Design.
Panelist Michael Mazzenga, Siemens' Business Development-Marine, will discuss NX software — a CAD platform, engineering analysis, and manufacturing planning tool. NX encompasses the entire shipbuilding process, spanning from initial design and concept development to detailed engineering and production.
The spotlight will also be on Siemens' specialized software solutions, including Simcenter for simulation and testing, Teamcenter for data management and collaboration, and Technomatix for digital manufacturing and production planning.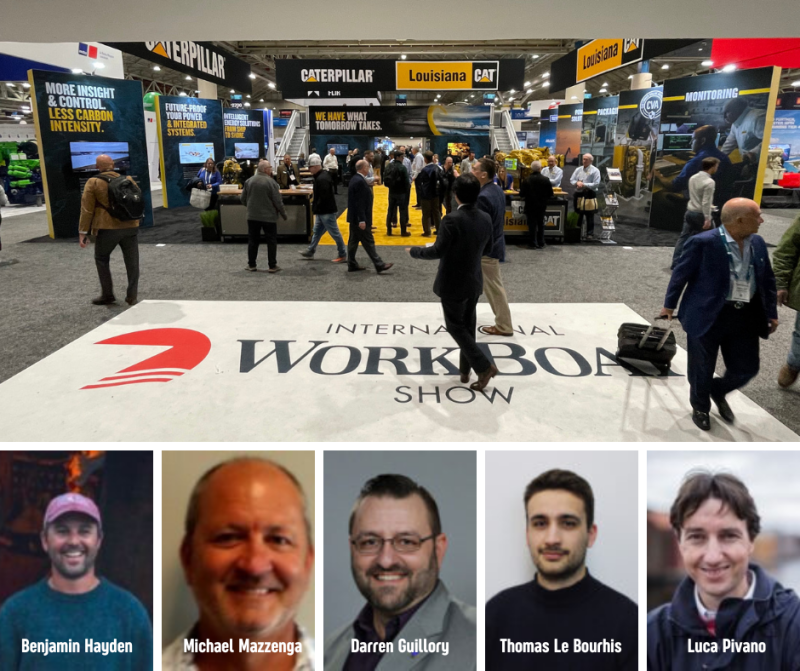 Sharing the panel with Mazzenga is Darren Guillory, a technical solutions specialist at SSI, proficient in ShipConstructor — CAD/CAM software designed for shipbuilding, encompassing tools for 3D modeling, structural design, outfitting, and production planning. Thomas Le Bourhis, operations director at TechViz, will discuss TechViz's 3D visualization software, elaborating on the VR collaboration software that enables engineers to collaboratively work on the same project from various global locations, ensuring military-grade data security. Also on the panel is Luca Pivano of DNV.
Register now for FREE!
Register >>> HERE