Boats that were featured on the show floor at the 42nd International WorkBoat Show in New Orleans.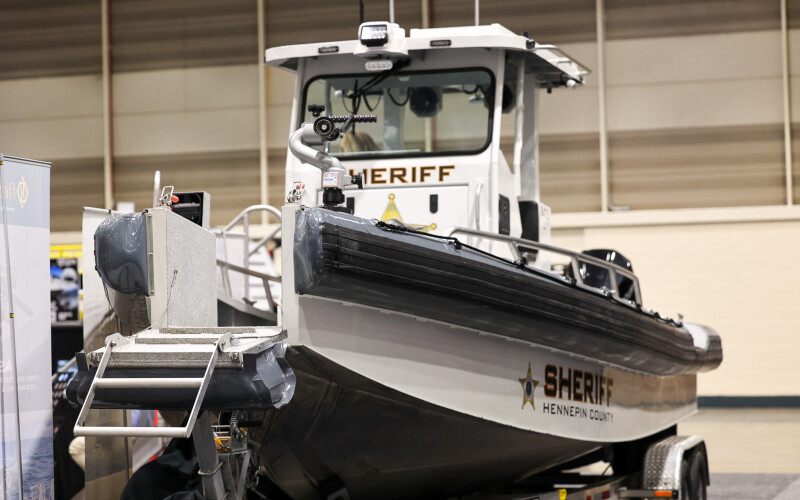 Lake Assault Boats LLC, Superior, Wis., had its 22' and 24' rigid inflatable boats (RIBs) at the show. The boats can operate in as little as 12" to 14" of water. The boats' heavy-duty collar is available in three configurations — air-filled, high-density foam, and hybrid air bladder.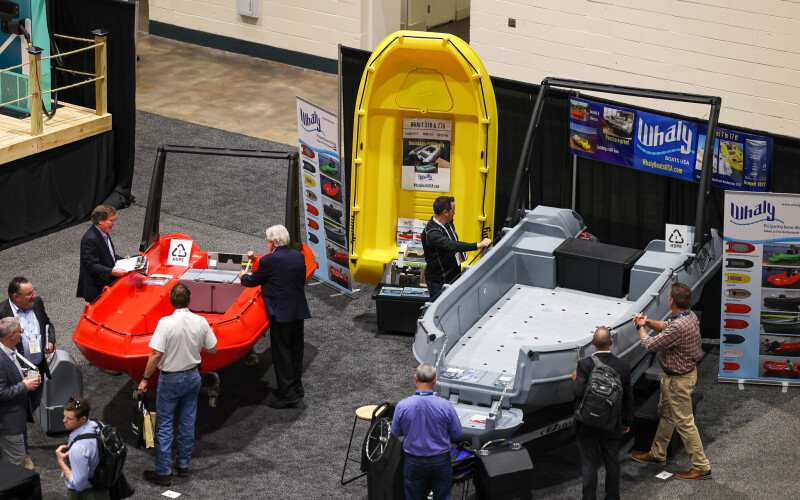 Netherlands-based Whaly specializes in small polyethylene workboats that come in lengths of 6'11", 8'10", 10'2", 12'2", 13', and 14'4". Whaly boats are used by dredging companies, fire departments, customs, public works departments, and others.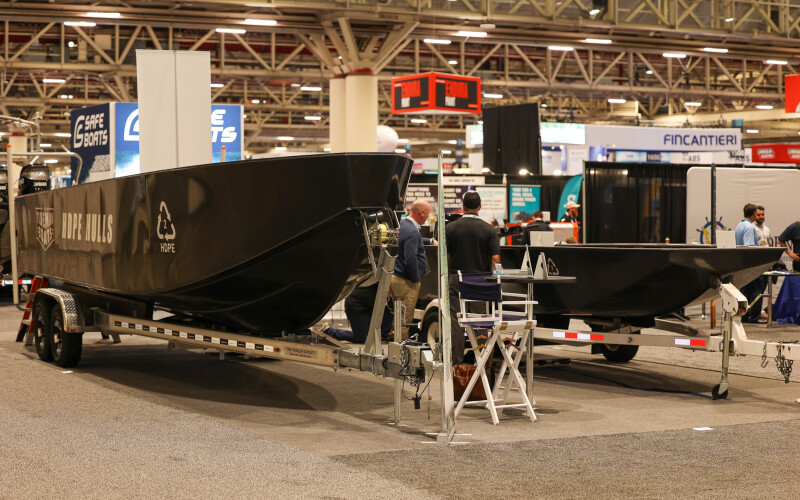 Tideman Boats, North Andover, Mass., promoted three high-density polyethylene (HDPE) models at the show — the 28'6" RBB 90 2WJ crew tender, the 28'6" RBB 900 WJ cabin, and the 23.3' RBB 700 20B. HDPE has a 20% lower carbon footprint than aluminum.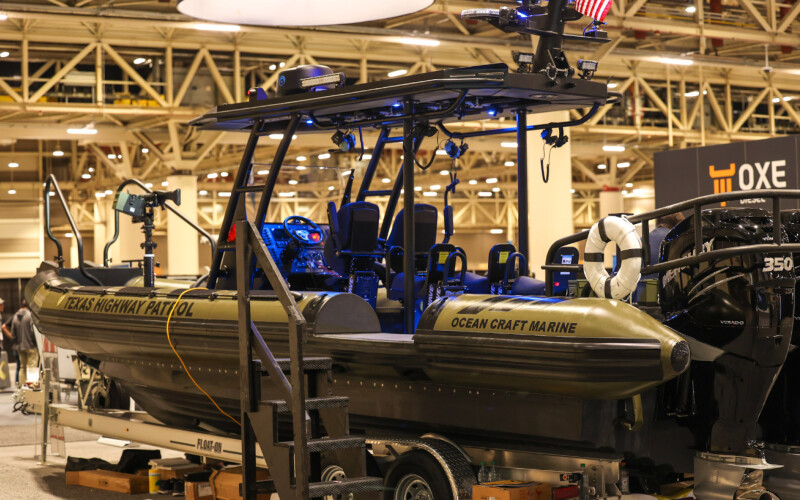 Ocean Craft Marine, Annapolis, Md., builds four models of its professional purpose-built boats. The company displayed a 30'4"x10'5" law enforcement boat for the Texas Highway Patrol at the show. Mercury outboards push the boat to a top speed of 63 mph.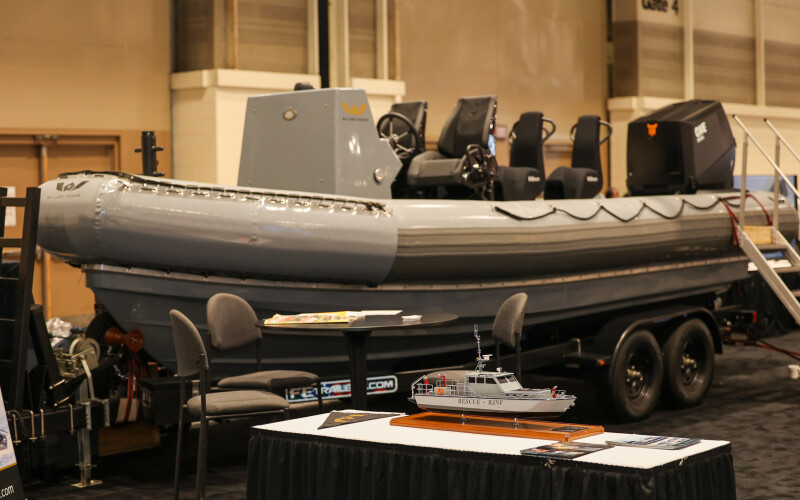 Willard Marine, Anaheim, Calif., and Virginia Beach, Va., displayed its Sea Force 700 built for the Navy. The 23'9", 18-person fiberglass RIB comes with a multi-chamber polyurethane puncture-resistant collar. The propulsion comes from a 258-hp Steyr diesel.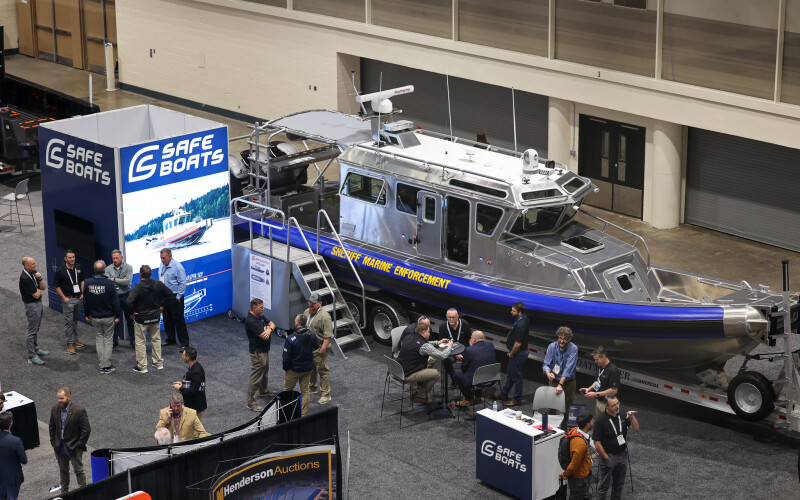 Among the models that Safe Boats International, Bremerton, Wash., brought to the show was its 39'2"x10' Safe 38 full cabin boat. It has a range of 360 nautical miles at 34 knots. The 1,275 hp Safe 38 can reach a top speed of 55 knots.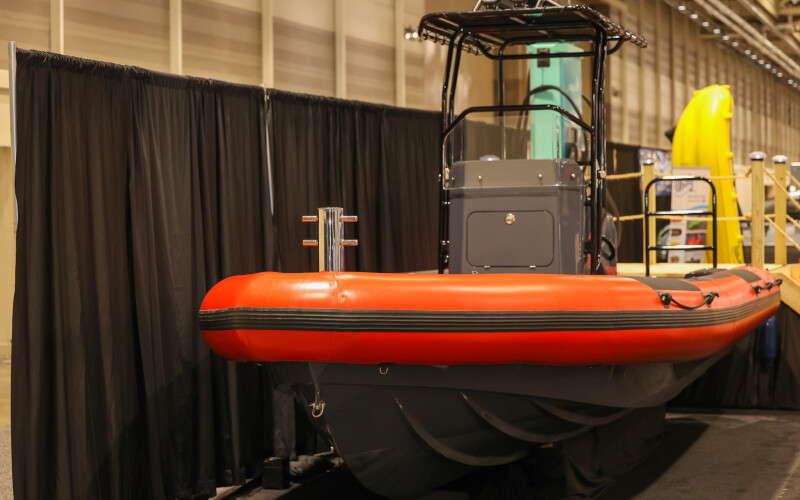 The all-electric Vita Yachts Seal measures 7 meters (22.96') and is designed for both commercial and recreational use. With one hour of charge time, the boat can reach a cruising speed of 20 knots and a top speed of 30 knots.
Legacy Innovations LLC, Rozat, Wyo., and Naplesyacht, Fort Myers, Fla., have been contracted to build marine platforms centered around durable high-density polyethylene (HDPE), which is ultra-violet, chemical, fatigue, and abrasion resistant.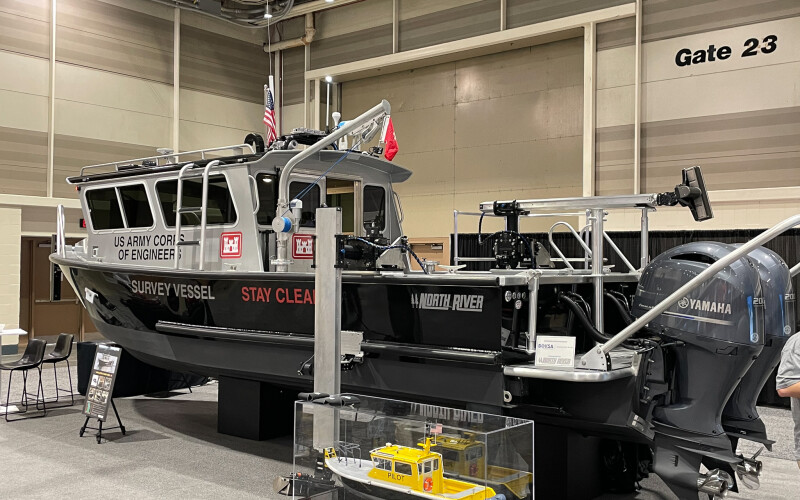 North River Boats, Roseburg, Ore., displayed a 26'x8'6" aluminum survey boat for the Los Angeles Division of the Army Corps of Engineers at the show. The boat is one of North River's Sounder models which features a 36" side height and 20° deadrise.
Interested in exhibiting a boat at the 2023 International WorkBoat Show?
Contact: [email protected] / www.workboatshow.com