In the week ending June 6, the U.S. average diesel fuel price increased by 16.4 cents from the previous week to $5.703 per gallon, the U.S. Department of Agriculture said today.
Up 242.9 cents from the same week last year, this week's price surpassed by 8 cents the previous record of $5.623 per gallon set on May 9, the USDA said. The current spike follows three weeks of declines during which the diesel price fell by 8.4 cents per gallon.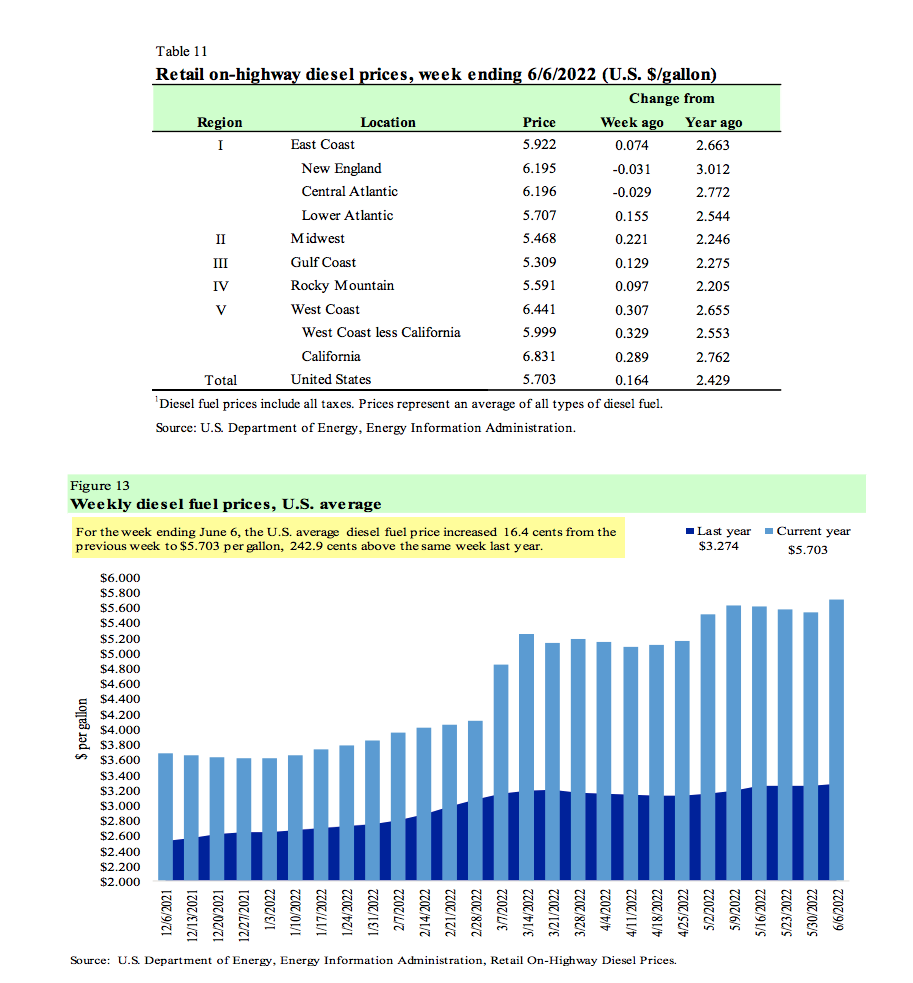 This week's price increase is the fourth-largest increase of the year behind the prior increases of 74.5 cents (March 7), 40.1 cents (March 14) and 34.9 cents (May 2), the USDA said. In the key grain producing Midwest states, the diesel price rose 22.1 cents per gallon to $5.468 per gallon — 224.6 cents above the same week last year.