ACI Boats, Port Townsend, Wash., and Coastwise Corp., an Anchorage, Alaska-based marine architectural firm, will build a new whale-watching tour boat to operate in Washington state's San Juan Islands. Designed by ACI and Coastwise, the 54'x20', 80-passenger Subchapter T vessel will be built for Orcas, Wash.-based Outer Island Excursions. Main propulsion for the all-aluminum symmetrical planing catamaran will come from four 600-hp Mercury V12 outboards with 4-bladed, dual prop, counter rotating wheels. The new tour boat will also be equipped with two Garmin 861XSV 16 MFD and Garmin 18xHD 4 kW radar. electronics and navigation. The main floor is designed to accommodate 54 passenger seats, three dinettes, a galley, and two head compartments. The upper cabin will feature four dinettes, bench seating, and an enclosed helm station, accommodating up to 16 passengers.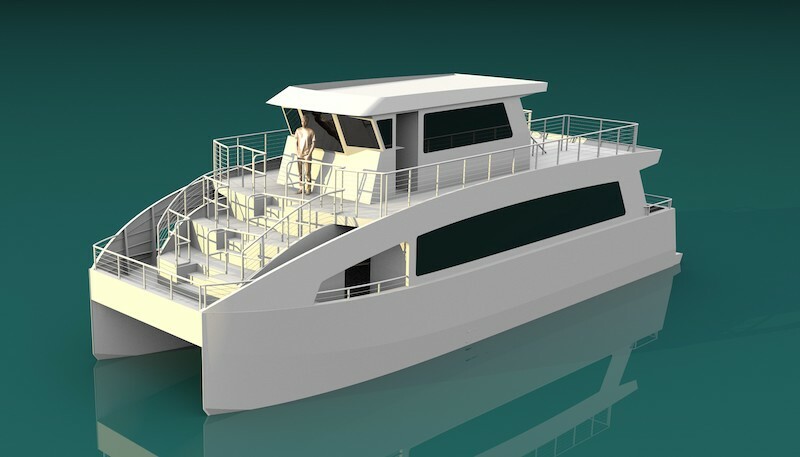 Silver Ships, Theodore, Ala., recently delivered a custom-built Explorer 26 to the Army Corps of Engineers, Mobile (Ala.) District. The 26' marine survey vessel, Miss Agnes, will conduct hydrographic survey analyses along the Tennessee-Tombigbee Waterway. The Miss Agnes is powered by twin 200-hp Mercury SeaPro outboards and includes a double jack plate that simultaneously controls both engines when lifting or lowering them within the water. The survey boat is a multibeam and single-beam capable vessel that features an enclosed center console, a three-monitor survey station, and an air conditioner unit that is paired with a generator.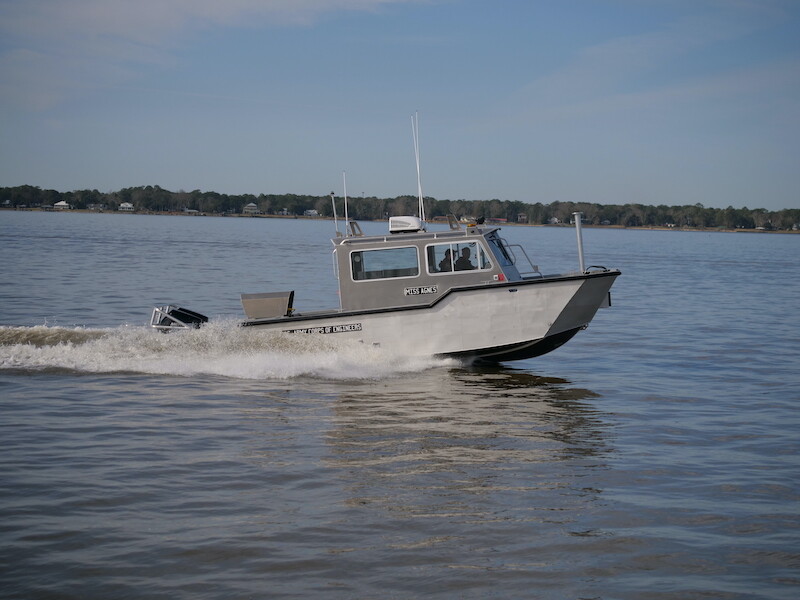 Bollinger Shipyards will refit the National Oceanic and Atmospheric Administration (NOAA) oceanographic research vessel Ronald H. Brown, the largest vessel in NOAA's fleet at 274'. The work will be done at Bollinger Mississippi Repair, Pascagoula, Miss. The overhaul is expected to extend the life of the vessel, first launched in 1996, by an additional 15 years. The vessel refit is scheduled to be completed and redelivered to NOAA in August 2024. During the refit, the propulsion system will largely be replaced with new, more environmentally friendly diesel generators, renewal of the bowthruster and propulsion motors, new switchboards, control systems, and alarms. Additional ship systems that are scheduled to be upgraded include the potable water plants, sewage plant, uncontaminated seawater sampling system, HVAC systems, tank level indicators, navigational components, radar, overhead lighting, and ballast and exterior fuel tank vents. Bollinger will replace much of the ship's piping, along with steel as identified by the American Bureau of Shipping (ABS).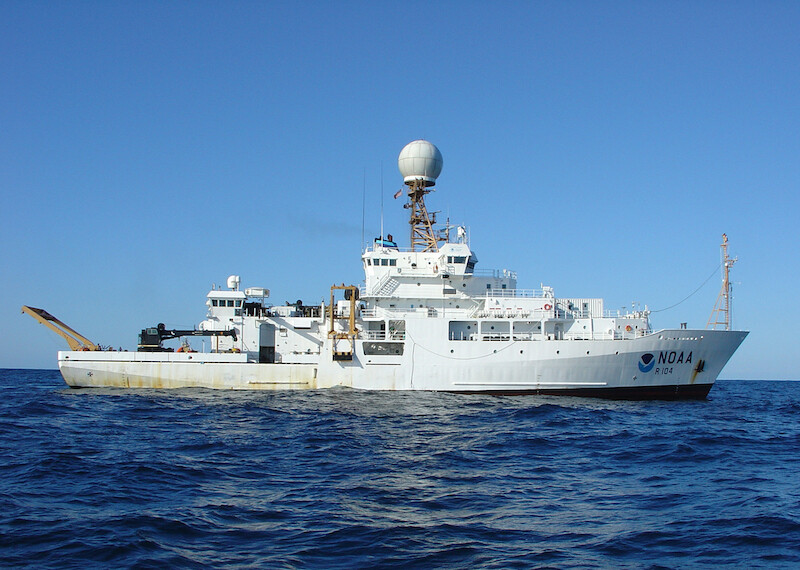 Burger Boat Co. announced recently that the superstructure has been set in place on the first of two 180' motor yachts. The yachts are currently under construction at Burger's shipyard in Manitowoc, Wis. The first is sold, but the second is for sale, which gives the customer an opportunity to build the new yacht in the U.S. and add custom touches to its design, shipyard officials said. The yachts are powered by twin Caterpillar 3512C IMO Tier II engines. Both boats have been designed for full handicapped accessibility, including a large elevator, providing all guests easy access to each of its four decks. Powered by twin Caterpillar 3512C IMO Tier II engines, the Burger 180' motor yacht has a range of 4,000 nautical miles at 11 knots. Designed with entertainment, technological advances, reliability, and worldwide cruising with family and friends in mind, the motor yacht will offer many mechanical firsts in yachting. The electrical generation system has been developed to ensure adequate power in all situations. With nine Kohler 40-kW generators installed in parallel, the yacht's power generation system is designed to offer maximum efficiency and redundancy while ensuring that no generator ever runs underloaded. Naiad Dynamics four-fin, zero-speed stabilization system is designed to provide maximum comfort at sea.